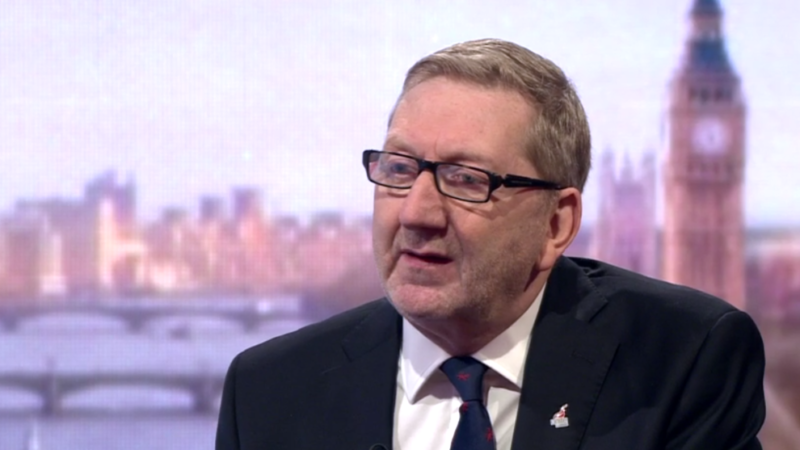 Jeremy Corbyn, leader of the Labour Party: "Conservative Party leaders have sunk to a new low this week as they fan the flames of xenophobia and hatred in our communities and try to blame foreigners for their own failures.
"Drawing up lists of foreign workers won't stop unscrupulous employers undercutting wages in Britain. Shutting the door to international students won't pay young people's tuition fee debts, and ditching doctors from abroad won't cut NHS waiting lists.
"The Conservatives will instead foster division and discrimination in our workplaces and communities."
Len McCluskey, general secretary of Unite: "Theresa May should not be surprised if her sudden concern for working class communities is met with angry scepticism and the promise to take on the vested interests her party represents is seen as laughable.
"If Theresa May is truly sincere about a country for everyone, then she should stop the divide-and-rule rhetoric that lies behind policies like selective education and stop immediately with the nasty message that those who come to these shores to work, to support our NHS and communities are not welcome.
"Divisive policies laced with dark words will take our country back to bleaker time. If the prime minister wants to turn her guns on the real problem causers in our workplaces and communities, then she should train her guns on the bad bosses who undercut wages and drive good businesses to the wall.
"We are also no further forward in understanding what Theresa May means when she says 'Brexit means Brexit'. She may want to pander to the Tory fold and stave off a blue-on-blue war, but the millions of people uncertain about their futures and businesses considering their place in the UK desperately need detail. Put the country before the Conservative party, prime minister."
Carwyn Jones, Wales' First Minister, in a letter to Labour members and supporters: "I am writing to you with a message I never thought I would need to communicate in 2016, and that is to say that there will be no "go home" message to foreign doctors in Wales. There will be no lists of foreign workers in Welsh businesses. We will also fight against proposals to shut the doors of our universities to the brightest and the best from around the world.
"The content and tone of the announcements made in the Tory Conference have been disturbing, sinister and beneath contempt. This isn't just dog-whistle politics, it is politics of the gutter.
"Brexit is a seismic and unsettling event in our country's history, and how we react to it will be the measure of this generation of politicians and political parties. I have made absolutely clear my belief that Wales must accept the referendum result, we cannot refight that battle, but we can fight for our vision of the future. A bright future for our children and grandchildren, based on our values of fairness, internationalism and prosperity for all.  The announcements coming from the Tories this week show just how vital it is that we win that fight – it is a fight for the soul of post-Brexit Britain, and we cannot allow these hardliners a free run in that contest."
Kezia Dugdale, leader of Scottish Labour: "This week's Tory conference will go down as one of the most disgusting spectacles in recent political history.
"Just because UKIP has created a leadership vacancy, it does not mean that Theresa May should try to fill it. The Tories appear to be morphing into UKIP.
"The chilling suggestion that firms should be forced to reveal how many migrant workers they employ shows just how xenophobic and vindictive the modern Tory Party has become.
"Scottish Labour is clear – this is not the Britain we want to see.
"Ruth Davidson's speech shows that she was clearly embarrassed by the comments from her colleagues, but was still prepared to be the warm-up act for Theresa May.
"She is the face of a Conservative Party that is rotten to its core – a xenophobic and toxic party. This week's conference has proved that we need a strong Labour Party to fight the Tories' toxic plans and deliver real change for the people of the Scotland and the UK."
Jon Ashworth, shadow minister without portfolio: "Instead of promoting our HE sector the Tories want to make it more difficult for students to study here; instead of celebrating the contribution of doctors and NHS staff who save the lives of British people, the Tories want them to pack their bags; and instead of introducing measures to prevent exploitation in the labour market the Tories want to force companies to publish list of foreign workers. It's not a considered approach to employment policy, its crass offensive politics. It seems Theresa May's Tories are still the same old Nasty Party.
"Theresa May was heavy on rhetoric about being on the side of 'fairness' and 'opportunity' but it's all we got was more of the same failed Tory approach which has seen the slowest economic recovery since 1920 , tax breaks for the top while VAT goes up for the rest, tuition fees trebled, 19,000 Police axed and an NHS in crisis with patients waiting longer and hospitals in financial meltdown.
"She talked about building a "great meritocracy" but their only answer is a leap backwards to the bad old days, promoting grammar schools which benefit only a few, while the many suffer under the Tory teacher crisis which is pushing thousands of children into over-sized classes.
"Where we did see shifts it was appropriating Labour policies. She talked about workers on boards, limited action to deal with energy prices and has abandoned the surplus target which we consistently warned would not be met. Labour will be watching closely to ensure these aren't just more empty promises from a Prime Minister who has left the British economy with no fiscal framework and is pressing ahead with cuts to in-work benefits, and local authority funding. That's not on the side of ordinary working class people it's the same old Tories helping just the privileged few."
Pat McFadden, from the Open Britain campaign and former shadow Europe minister: "The centrist language the Prime Minister used in her speech cannot cover up the direction towards hard Brexit which has been signalled this week. She praised a series of sectors and firms all of whom have warned her about the dangers of leaving the European single market and customs union.
"There is no point in talking up industrial strategy when your central economic direction threatens industry's capacity to export freely to its biggest market.
"It is not too late for the Prime Minister to change tack, but the overall mood music this week has been of anti-immigrant right wing nationalism rather than the one nation positioning she attempted to adopt today."
Frances O'Grady, general secretary of the TUC: "We're pleased Theresa May has renewed her commitment to having workers on company boards. This is a good first step towards building a fairer economy. However, we are still miles away from having a country that works for the many. UK workers suffered the biggest fall in wages of any developed country after the crash. Those working in the public sector and private sector urgently need a pay rise.
"Working people also need assurances that their jobs won't be put at risk by Brexit. Our relationship with the single market is crucial for protecting livelihoods across the country.
"We need to manage migration better and get tough on employers who undercut pay. But any new deal must also protect jobs and future workers' rights."
Kamaljeet Jandu, GMB national equalities officer: "This Government has legitimised exploitation, encouraged employers to recruit only from Eastern Europe, overseen the expansion of zero hour contracts, and attempted to curtail trade unions. That is a recipe for the tension and hostility that we have seen whipped up in our country.
"In the period after the Brexit vote, we have seen a rise in race hate violence combined with a drop in the value of the pound not seen for 30 years – and which will do nothing to help the working people of this country. The responsibility for this sits at the door Theresa May – both as Home Secretary over the last six years and now as Prime Minister.
"The UK government must not get swept away on a raft of anti-immigrant sentiment while looking for new scapegoats for their economic mistakes. Instead, it must focus on actually improving the lives of working people in this country after Brexit.
"Theresa May is right about one thing – this country does need changes. It's working people in this country who need change starting with abandoning punishing public spending cuts, establishing new rights for workers and securing investment in our future."
Stephen Kinnock, MP for Aberavon: "On the day when the Prime Minister is painting herself as the champion of patriotism and all of Britain, we are astonished to learn of this betrayal of the British steel industry, and of our steel workers. 
"Once again we have a government that says one thing, but does another. The British steel industry won't be saved with warm words, it will only be saved by tangible actions.
"And today the government have shown once again, that while they may know the price of foreign steel, they clearly don't understand the value of British industry."
More from LabourList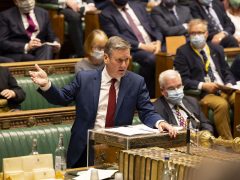 News
Keir Starmer has said the government is now "collapsing" following the resignations of Sajid Javid and Rishi Sunak,…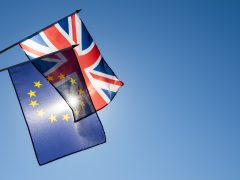 Comment
The six-year anniversary of the Brexit referendum has been marked by a slew of reports and polls on…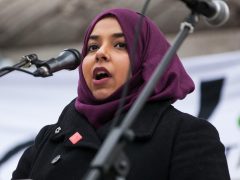 News
Poplar and Limehouse Constituency Labour Party (CLP) has voted for a full selection process amid allegations of a…