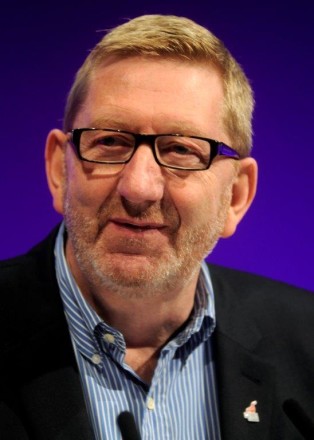 Four months after the vote, the only thing we know for sure is what we knew on the morning of June 24: we are coming out of the EU. The question is, into whose or what arms do we leap?  
The prospect of the arms that cradle our future being anyway attached to the likes of Liam Fox is a terrifying one. He and his coterie cling to a universally discredited model of hyperactive rampaging free marketeering like a baby to a blanket. 
But with Emily Thornberry and Sir Keir Starmer, the excellent Labour Brexit team now 170 pressing questions thumping onto Mrs May's table, the quest is underway for answers where there has been only evasion. The push back has begun against those among the Brexiteers who regard workers' living standards as collateral damage in their wild experiment with our futures.
Unite is deadly serious about our full engagement in this fight. Today we launch an important first document in our campaign, Brexit on our Terms, to defend jobs, investment and employment rights more widely.
The paper confirms what any sensible person will tell you: uncertainty is poisonous to investment. When it comes to our world-class car industry, in simple terms, that means 15 models that should be coming to the UK's world class plants by 2020, sustaining hundreds of thousands of jobs and supporting our manufacturing eco-structure, may not now do so.
While our document emerged out of discussions led by our manufacturing shop stewards, the concerns it raises are universal. From our energy policy to our NHS, from the impact on our nations to the support needed for our regions, there has been little direction from this government and what there has been, has caused alarm.
Given the ministerial mixed messages it is all the more important that a vital red line must first be drawn. The vote of June 23 was not a licence for the Conservative government to award itself sweeping powers – and nor should it regard the vote as a shield from the probing eyes of Parliament.
If the Tories cannot be trusted to get their own story straight on what Brexit means then how can they be trusted to march onwards to the exit door with our best interests at heart?
So we join with Labour in pressing for the full and thorough scrutiny of all proposals that this government toys with – including the proper disclosure of what is intended by the lofty-sounding Great Repeal Act.
In our democracy; the power of the executive is, rightly, held in check by Parliament. MPs and peers must therefore uphold their duty to the people of this country which is to go through every dot and comma of the Tories' Brexit plans.
And while the referendum decision is that the UK would leave the EU it was not that working people would be out of work, nor that living standards and fundamental rights would suffer which is why for this union, there are four vital demands, agreed by our members at this year's policy conference, that sit at the heart of our deliberations: 
1. Continued tariff-free access to the single market – this must be declared now to steady business nerves and secure inward investment. 
2. No triggering of article 50 until we have a clear understanding of what will replace EU membership.
3. A "seat at the table" for trade unions because we understand the impact of Brexit on jobs, skills and our economy.
4. No reduction or rowing back on the employment rights which support wages and workplace justice. Further, we want a commitment to anchor permanently into UK law rights that are transferred over as we exit the EU. We cannot have a promise that rights will be protected for now only for these to be swept away when the Tories feel so inclined.
These issues must be central to any new settlement for UK workers.
Make no mistake, the task before us now is profound. We need new policy responses to ensure that our people and communities are fully supported – but we must also ensure that the promises of Brexit, including that resources would be increased for our NHS, support for our industries and infrastructure would be improved, and that prosperity would be more fairly shared, are delivered upon.  
Mrs May's government has made much of its new-found commitment to an industrial strategy. Unite has welcomed this; indeed it is music to the ears of those among us who have fought to defend manufacturing communities and against ministerial indifference for decades.
Brexit is a test of their commitment to an industrial strategy, however. The Government must show that its is thinking about something bigger than mere nice words on a shiny Whitehall doorplate.  Positive, cohesive industrial and economic strategies are urgently required, not just to arrest the deprivation and alienation caused by six years of austerity,and 30 years of de-industrialisation, but to ensure that the UK emerges from the Brexit storm with its jobs and industries fit for the future.
On June 23 Britain voted for a change. Unite is determined to make sure that our members and working class communities are defended, supported and prosper as a result of that change.
The campaign to build our common futures begins today.
Len McCluskey is general secretary of Unite the union.
More from LabourList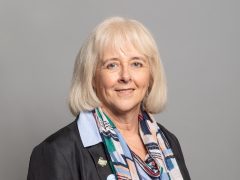 News
Ruth Jones has been promoted to Keir Starmer's frontbench and replaced Lloyd Russell-Moyle as shadow minister for natural…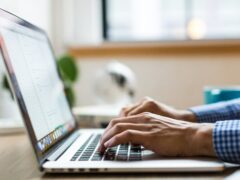 Comment
MPs have a team of people who support them in their work – usually no more than four…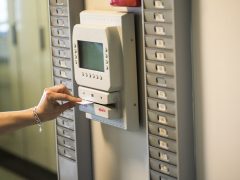 Comment
The idea of moving to a four-day working week is catching on during the coronavirus crisis, and the…