By Clive Lewis, Lisa Nandy and Jonathan Reynolds
Just months after fighting a nasty, racially divisive campaign to be Mayor of London Zac Goldsmith has triggered a by-election in his Richmond seat over the Heathrow third runway.
With the Tories not standing against him, the fight will come down to a two way contest between him and the Liberal Democrats, whose vote will be split with the greens and Labour.
If there is any chance of kicking Goldsmith out of Parliament, the vote against him must not be split. That's why we think Labour should consider not standing a candidate in this by-election.
Clearly such a decision must have the support of the local CLP. Such a decision must not be imposed from above. It will also mean the Liberal Democrats understanding this isn't a free ride. With the upcoming local elections next May there may well be seats where Labour (or possibly the Greens) could be given a clear run against their Tory opponents, with local consent.

Not only did Goldsmith bring a new low to mainstream politics with his campaign against Sadiq Khan, but he is a hard Brexiteer willing to throw hard won environmental and workplace protections down the drain despite all his talk of being green.
His claim that this is a referendum on Heathrow is absurd as his chief opponent also opposes a third runway. This is nothing but a vanity project and Labour should think carefully about playing a part in it.
In this coming Parliament progressives will need every vote they can get. Farron's Lib Dems are far from perfect but with Brexit decisions looming, attempts to bring back secondary moderns, attacks on the Human Rights Act and millions more set to be carved out of the social security budget, the extra vote could be critical. Although she may not act like it, Theresa May has a majority of just 12. This is a serious opportunity to reduce it further.
In 1997 political parties decided not to contest Tatton in order to kick out the corrupt Neil Hamilton. It may be time for Labour to put the national interest first. Instead of pretending this is a referendum on Heathrow, why not make it a real referendum on Goldsmith?
Lisa Nandy is MP for Wigan, Jonathan Reynolds is Shadow City minister and MP for Stalybridge and Hyde, and Clive Lewis is shadow Secretary of State for Business, Energy and Industrial Strategy and MP for Norwich South. 
More from LabourList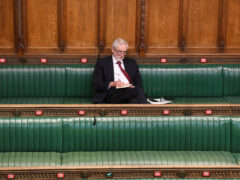 News
Keir Starmer will use Tuesday's meeting of Labour's ruling national executive committee to confirm that Jeremy Corbyn will…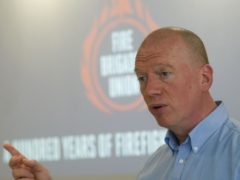 News
The Fire Brigades Union has called on the TUC to lead a "mass movement of non-compliance" with the…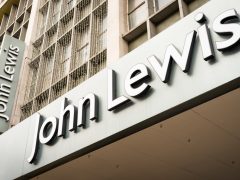 Comment
Nearly 100 years ago, the John Lewis Partnership was created after the founder's son, John Spedan Lewis, saw…