For all of Britain to succeed in a post-Brexit world, improved connectivity, both outside our islands and around them, is key. Fast, reliable and affordable transport by road, air and rail has the power to make a real difference to people's lives. It is why I am a passionate believer in the transformative power of improving transport. Linking our great regions to each other, to London and to destinations abroad, is the best way to re-balance our economy and unlock opportunity across the country.
The UK's transport system faces a number of challenges. Challenges which require the Government to make bold decisions. Amongst the most pressing of these is on additional airport capacity in the south-east of England. However, as our deputy leader Tom Watson rightly said at Labour Party conference, the Government has dodged and delayed this decision for too long.
In my five years as part of the Labour Transport Team, most recently as shadow Transport Secretary, I was proud to work alongside my Labour colleagues to hold the Tories to account and be a voice for road, rail and air passengers. I worked to secure agreement in the Labour Party that runway expansion in the south-east of England was necessary. Heathrow has been full for a decade and Gatwick operates at 85 per cent of its capacity, and it too is effectively full during the peak period. In fact, no full-length runway has been built in the South East since the 1940s.
There is a strong operational case for expanding both Heathrow and Gatwick, but it is clear that only one new runway would be compatible with our international climate change obligations.
Labour set out four clear tests needed to secure Labour's support for expansion. Any new runway must deliver the extra capacity Britain needs, meet the UK's emissions and climate change targets, mitigate environmental impacts, including noise and air quality, and ensure the whole country feels the benefits of expansion.
Along with many others, I opposed Heathrow expansion in 2009, but I saw it as my duty to look at the new proposals with a fresh pair of eyes and to resist political pressure to make an early commitment against those plans. During my time as shadow Transport Secretary, I came to the view that Heathrow is the only credible option for runway expansion. It is the only proposal that would significantly increase hub capacity and it will provide high quality public transport links to Wales, the South West, the Midlands and the North.
As the UK's only hub airport, only Heathrow will deliver the type of capacity Britain needs now and in the future – hub airport capacity. Whilst people may be aware that Heathrow is the UK's busiest airport for passengers, they may be unaware of the importance of freight and surprised to learn that makes Heathrow the UK's busiest port, last year handling 29 per cent of all non-EU British exports.
It is for these reasons and many others that the independent Airports Commission, after a three-year inquiry, unanimously decided that expanding Heathrow was the best answer for the whole economy. It found that it would deliver up to £211bn in economic benefits nationally with, importantly, more than half going to regions outside London and the south-east.
With the Airports Commission's recommendations and requirements of Heathrow, there will be pressure from Labour benches to make sure the Government works to deliver on air quality and to establish an Independent Noise Commission to monitor noise impact on local residents. I am pleased that Heathrow have agreed to a ban on night flights and that they have engaged locally to secure support from my Labour parliamentary colleagues in Slough and Ealing.
In terms of regional benefits, Heathrow has recently announced proposals to grow its domestic route network, encouraging new domestic routes and more flights to the UK's regional airports. This is crucial for my Labour colleagues in Liverpool, who want a route to Heathrow, in Yorkshire. who want more routes from Leeds-Bradford, and in Scotland, who see expansion as an opportunity to get more competition on this vital hub route.
The Government has hinted that it may put a decision on airport capacity to a free vote in Parliament in the coming weeks. Given the importance of this decision to the UK's long-term future, broad consensus is vital – this is a national decision with nationwide impacts.
Having spoken to MPs from across the country, I am confident that Heathrow would not only pass any vote in Westminster, but that it would enjoy the support from MPs across the House and from all the UK's nations and regions. As one of the largest workplaces in Britain, with the potential to create thousands more jobs and training places, both locally and across the country, Heathrow's expansion plans also have the backing of voices across the Labour movement including Unite, GMB and the TUC. They, like me, recognise it is the right choice for all of Britain.
We now need the Government to act in the best interests of the whole of the UK. It is time to put policy before politics and make the right choice for the country.
Lilian Greenwood is former shadow Transport Secretary
More from LabourList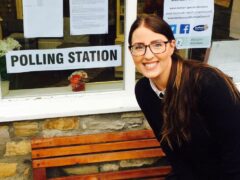 News
Laura Pidcock, the former Labour MP for North West Durham, has resigned today from the party's national executive…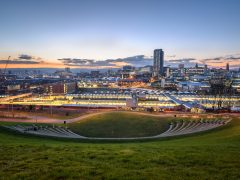 News
Labour has selected Oliver Coppard as its candidate for the South Yorkshire mayoral election taking place on May…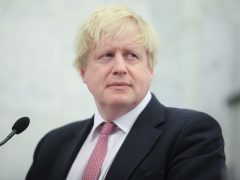 Video
Boris Johnson lied when he claimed that he had not intervened personally in the evacuation process in Afghanistan…