A year ago today Momentum was established as the successor organisation to Jeremy Corbyn's first leadership campaign. That campaign had signed up over seventeen thousand volunteers, and it would have been a catastrophic waste of potential not to build on this energy and enthusiasm and find new and exciting projects to engage people in. The hope and optimism of the summer of 2015 was about far more than just Jeremy Corbyn, and so in a cramped office, Momentum was born.
The project had three aims. The first was to get all the people who had signed up to vote for Jeremy active in their local Labour parties, contributing to debates, canvassing at elections and strengthening Labour. The second was to argue, in a comradely way, for inclusive politics inside the Labour party. We were inspired by the platform Jeremy Corbyn stood on – unabashedly anti-cuts and pro-investment economics, opening up our party and reaching out, and making politics more representative. The third was to reach out ourselves, and find new ways of organising in communities, campaigning, running political education workshops and re-engaging people with the Labour movement.
Our members are a broad mix of people – young and old, people new to politics and veteran Labour members, across regions and nations, with diverse backgrounds and experiences – all united by a belief that by working and learning together, we can build a new kind of politics.
Despite receiving attacks from some who wanted to see our project collapse; with our members falsely characterised as cult-like or deluded, and being accused of being riddled with Trotskyists; we have built an open, inclusive, grassroots organisation which reflects the diversity of views and perspectives within our movement. In our first months, we ran a mass voter registration drive, Democracy SOS. We subsequently have got involved in campaigns for fair pay and workers' rights. We knocked on doors for Labour candidates in by-elections and mobilised our supporters to campaign in May's local elections and, following a consultation of  all our members and supporters, campaigned to remain in the EU. We lobbied parliamentarians to push for a political solution in Syria, we held political discussions with experts from across the spectrum in town halls and community centres; and over a 150 local groups have been established.
In its first year, Momentum has achieved a lot. As a national organiser I've been privileged to visit many of Momentum's groups across the UK. It's inspiring and heartwarming to see the enthusiasm, solidarity and creativity of our members – the Tyne and Wear group that ran workshops on persuasion and political campaigning, the Brighton group that held voter registration stalls at football matches, the single parents that set up children's activity programmes so that carers and parents could participate; and the teams throughout the UK that mobilised thousands of activists in the local elections. At a community arts centre called the Black-E in Liverpool, as part of the Labour Party Conference's fringe, we hosted a four day celebration of arts, culture, music and politics, engaging thousands of people with new ideas and bringing them into the Labour family. We raised £2500 for a refugee charity at its opening night and collaborated with a wide-range of grassroots organisations, including Disabled People Against Cuts, Black Lives Matter, Black Activists Rise Against Cuts and the Hillsborough Justice Campaign. Our aim was to expand the debates happening at Labour Conference into the wider world, and bring a more dynamic, participatory and accessible way of doing politics into the Labour Party.
Momentum is ambitious about the next year. We now have 20,000 paying members and over ten times as many supporters. The 2016 Corbyn leadership campaign promised to organise academies to train tens of thousands of Labour members in advanced campaign techniques, building the most visible general election campaign ever in every corner of Britain. Momentum is enthusiastic about being a part of that process. Our members have voted for a Momentum campaign on the NHS, and we'll be supporting Labour's campaign against Tory educational segregation in grammar schools. Whilst our primary aim is to secure a Labour government, the importance of community campaigns in stopping the Tories from closing our libraries or selling our hospitals should not be underestimated.
Many who share our vision of a fairer and more decent society are making the journey to getting involved in politics for the first time, and if you've been thinking about it, now's the time. Our project is a rocket booster for Labour and for politics that includes and empowers people – the only people that should feel threatened by us are Theresa May and her brutal but brittle government.
Adam Klug is a national organiser for Momentum.
More from LabourList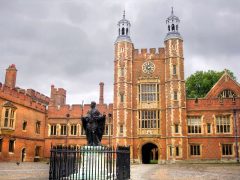 Daily email
No turn? Good morning. The i reported last night that Labour would ditch plans to remove charitable status from…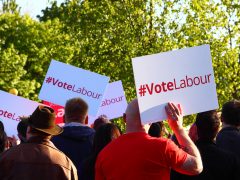 News
This year's Labour Party conference in Liverpool is one of the most hotly anticipated yet under Keir Starmer's…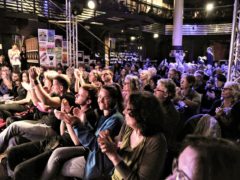 Comment
The rollback of Labour Party democracy continued this week with activists and unions now blocked from using conference…