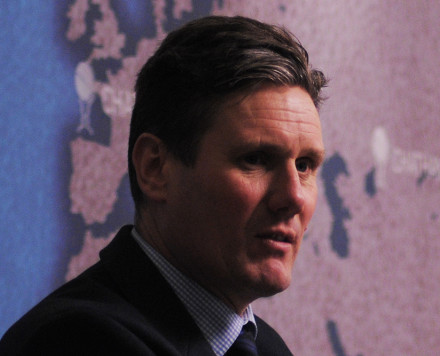 Labour is still demanding a Commons vote on the terms of Brexit after Theresa May gave ground and said MPs would be asked to ratify the withdrawal from the EU.
Sir Keir Starmer insisted MPs must be involved in the process of Brexit "from start to finish" and said they would be left "between a rock and a hard place" by May's apparent change of mind.
Starmer, the shadow Brexit Secretary, continued to pile pressure on May, who has been forced to soften her position after attacks from Labour and her own backbenchers. Last week the prime minister was forced to agree to a "full and transparent" debate on her negotiating position and now Downing Street has confirmed MPs will be asked to ratify the final agreement – although they will not be permitted to amend the deal.
The switch in stance in emerged during the High Court case over whether May can trigger article 50 to leave the EU without parliamentary approval and was later confirmed by government officials.
Starmer demanded more, however, and said MPs must not be "sidelined".
"The House of Commons needs to be involved in this process from start to finish. The issues involved are simply too important for the House of Commons to be side-lined until the end.
"A vote so late in the day would put MPs between a rock and a hard place. It would ask us to choose between a deal on the government's terms or leaving the European Union with no deal at all. That is an unacceptable position for us to be in."
May's attitude raises the prospect of a messy situation where MPs could vote against the Government's Brexit deal but then find that Britain leaves the EU anyway without having agreed  a trade deal or arrangements for co-operation on issues such as security and borders.
Labour landed a significant blow against the Government last week when it published a list of 170 questions for David Davis, the Brexit Secretary, to answer on the terms of departure from the EU. Within hours ministers had performed a climbdown and agreed to allow time for "proper scrutiny" in parliament before article 50 is triggered.
More from LabourList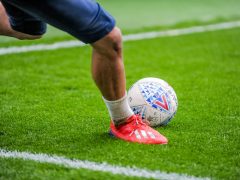 Comment
The failed move by six of England's biggest clubs to form part of a 'European super league' last…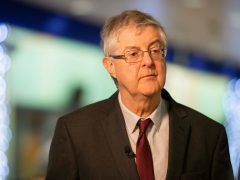 Comment
Labour looks set for a mixed night at the ballot box in the May elections – and Wales…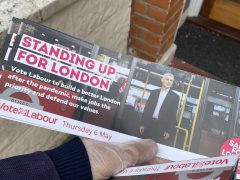 Comment
Getting back on the doorstep is just the first step in reconnecting with voters. We are making up…