As Parliament returns following the conference season, it is very clear what our responsibilities are as a party. We need to unite and we need to focus, not on ourselves but the Tories, whose own party conference and first days back in Westminster have shown both how low they will go in rhetoric, and how lacking they are substance.
At our conference in Liverpool, I was honoured to have been elected to chair the Labour Party's national executive committee (NEC) for the year ahead, to help build that unity and take on the Tories.
Let us be frank – the NEC has been in the news for all the wrong reasons recently as the focal point for division and disunity in our party, at a time when we needed to be concentrating on the Government and its lack of a plan for Brexit. And that is why my priorities as chair are to bring our party back together and to make the NEC a well-functioning governing board of our party.
The NEC is made up of representatives from across our movement: the party leadership, our trade unions and socialist societies, the PLP and EPLP, Scottish and Welsh Labour, Labour councillors and of course party members. Jeremy Corbyn was overwhelming elected as the party leader and we must now respect that decision and unite to take on the Tories.
My first priority as chair is to ensure the NEC can help heal the wounds of a summer of division and take on the Tories. The NEC brings together all sections of our party and should be able to set the party back to a position of unity and lead by our own example. As chair, I expect all our meetings to be conducted in a spirit of comradeship and respect – there is no place for abuse in our party, online or offline, anonymously or in person.
Secondly, our meetings and our governance need to make clear to the party and indeed the country that we are a well-governed, well-managed party. The NEC is the governing board of our party and all members should treat their responsibilities to the party with the utmost seriousness. We cannot pander to sectional interests of any kind and we must take decisions in the widest interests of the party we serve and the government we wish to be. Meetings that last eight hours and are played out all over the media are not a productive way to settle our internal matters and to set us on the road to being a credible alternative to Theresa May's government.
Our responsibilities as a body are clear, we must be able to take the decisions required to ensure we meet our responsibilities to put our party's governance and finances right and place us on the path back to power.
It is a great honour to be the NEC chair and I hope that these two modest aims will go some way to helping put our party back on the path to power and to bring an end to this Tory government.
Glenis Willmott is Labour's leader in the European Parliament and MEP for the East Midlands.
More from LabourList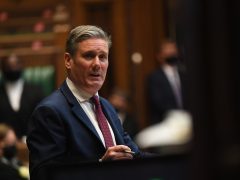 News
The Labour Party is preparing to make several significant policy interventions on the economy to combat the rapidly…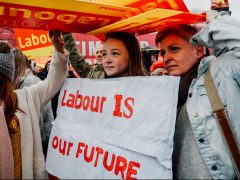 Comment
This summer marks the rebirth of a national Labour students organisation. Its predecessor, marred by factionalism and disagreement,…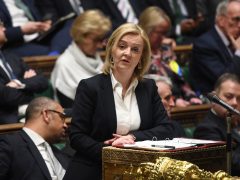 News
Angela Rayner has accused Liz Truss of "aiding and abetting" Boris Johnson's attempts to "dodge scrutiny" after the…