On the same day that Sir Keir Starmer was made shadow Brexit Secretary, the EU imposed tariffs – a border tax – against imported Chinese steel. Starmer should immediately demand Theresa May sticks up for hard-working British people with a policy to adopt the same tariff for British trade with China rather than see our steel industry go to the wall. The prime minister won't adopt this policy, because she needs to do a trade deal with Beijing, which will be on their terms. But that's the point. Starmer should hit back and demand we take back control.
May tells us she has a vision for a trade deal, but can't tell us what it is because, she claims, it would jeopardise our negotiating position. Meanwhile, Angela Merkel isn't frightened of telling us her demands. Freedom of movement is the price of access to the single market. Any exception to this would be "a systemic challenge for the entire European Union".
When comparing May to Merkel, there is no ambiguity in Germany's position – but the British position is smothered in a pea-soup fog. From what we can gather, immigration control is the priority, but we also want the single market. There is no justification for this contradiction. Either we want one or the other.
Brexit has not allowed us to take back control. It causes us to relinquish it. The control we once had has been replaced by a house of cards. Starmer must demand answers. Do we want Britain in the single market or do we want immigration controls? It's not a cherry tree. It is one or the other.
It's likely that the trade terms offered to Britain will be run counter to our interests. It may be that we fall back on World Trade Organisation rules – that would mean a 10 per cent tariff on all our exports to Europe, and perhaps to the rest of the world, since there is no mood abroad for trade deals.
If we don't retaliate with a 10 per cent tax on imports, then the British electorate will wonder whose side the Tories are on. Are we just a bunch of mugs? Are we Europe's doormat?
If Britain does push back in this way then, almost overnight, the price of one third of the goods in our shopping baskets will soar by 10 per cent because imports will cost so much more. It would be a massive hike in inflation that the Government would have to explain to the electorate. So either way, massive political damage would be done to May and co. It would be difficult for them to survive. It would be a house of cards.
Liam Fox, a GP by background, has a fantasy that Britain will spread free trade around the world. His only strategy seems to be for Britain to open our borders with no restrictions then the rest of the world will simply reciprocate. The truth is they would simply walk all over us.  In America, the home of free trade, both candidates for president are opposed to Obama's Asia trade deal, as they are opposed to TTIP. The rest of the world feels the same way.
Brexit was an extremely faulty referendum, as we all know, but rather than deal with those faults, the Government seems determined to perpetuate them. They said they wanted to free our economy from regulation, yet they now have to micromanage immigration, to the point of demanding that companies list foreign workers, and telling foreign affairs academics that their advice is unwanted unless they are British.
The Conservatives are good at creating the illusion of unity but are divided between those who recognise the madness of the situation and the lemmings who follow Ms May. We must attack them for their division. Over and over again.
Labour have gone through a very rough patch in this last year, but what is clear is that May's Government are on borrowed time. They are trying to bluff their way through a giant game of poker, while our opponents can plainly see that our hand is weak.
This is a massive opportunity for Labour to rise and unite. There is a duty on us to do so. We need to attack their weakness, their division, their wishful thinking. We need to show the whole electorate the incompetence of Britain's ministers.
More from LabourList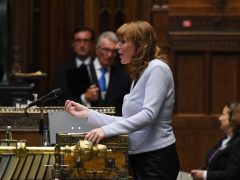 News
Angela Rayner has said Boris Johnson was either "negligent or complicit" over the sexual misconduct allegations made against…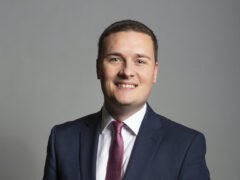 Comment
This weekend, I marched through the streets of Tredegar to celebrate the memory of Nye Bevan. It was…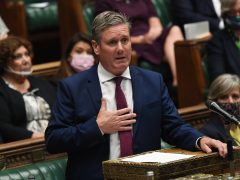 Daily email
"It's realistic." That was Emily Thornberry's assessment of Keir Starmer's announcement yesterday that a Labour government would not seek to…