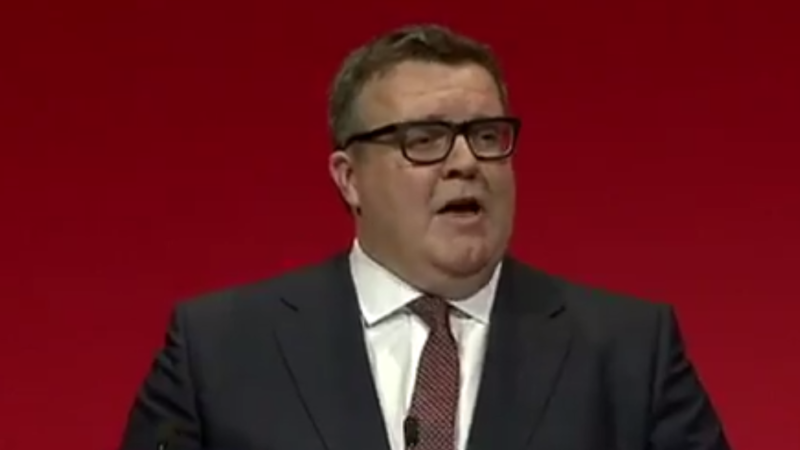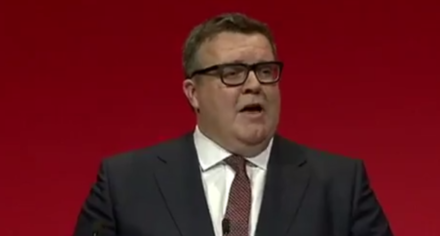 Right now the Labour Party is wrestling with the fall-out from Brexit. Yet, as we search for a response to that, we must urgently address the rapidly changing nature of work – a trend which threatens to consign decent working-class jobs to the history books.
The pace of technological change, and its impact on the workplace, was underlined today when GMB won a long-running legal case against Uber. The taxi firm will have to offer its drivers holiday pay, rest breaks and the national minimum wage after it lost an employment tribunal case this afternoon.
So however you want to describe it – the fourth industrial revolution, the second age of the machine – we are living at a time of rapid change. As things stand, it's not yet fulfilling its potential to change workers' lives for the better. That's why Tom Watson's independent commission into the future of work – to examine what he called "the dark side of the gig economy" – is so important.
Jointly chaired by Watson and Helen Mountfield, QC, and supported by a team of experts including Michael Sandel, the philosopher, and Blue Labour's Jon Cruddas, the commission will examine ways to protect decent jobs and an adequate safety net fit for the digital age, feeding directly into Labour's work on industrial strategy, led by Jon Trickett. Watson is no Luddite. A well known enthusiast for new technology, he served as the country's first digital minister under Gordon Brown. For the last 18 months he has warned Labour to wake up to the consequences of the digital revolution. He is right to do so.
The world of work is likely to be ever more insecure in years to come, as technological change recasts full-time employees as temporary workers and contractors in ever greater numbers. In fact, a job in the future might not even be a "job" at all, not according to the traditional definition. Today there are a growing number of people working without the traditional relationships of employer and employee, in the so-called gig-economy. McKinsey Global Institute, a think-tank, estimates that over the next decade, labour and capital platforms will grow the UK economy by £45bn and create work for more than 766,000 people, pushing up the proportion of self-employed workers to close to 20 per cent by 2025. The potential is huge. But for Labour voters, whose jobs and wages are threatened, the future might not sound so appealing. And for workers in the digital economy, the picture isn't much prettier.
Believers argue that workers will be liberated in this new set-up, free to be their own boss, to fit work around family commitments. But there are big pitfalls to this. Firstly, our current model of employment law and social security is based on the traditional employer-employee relationship. The state insures that employees get pay and benefits, but it falls short on behalf of those who work but lack a single employer. Secondly, freelancers in the gig economy aren't entitled to the minimum wage. Thirdly, retirement is a thorny issue. Take auto-enrolment of workplace pensions. At the moment, this policy covers everyone from factory workers, to carers and domestic cleaners. However, workers in the digital economy enjoy no such provision.
So Labour needs to get thinking. What happens when a gig worker wants to start a family, falls ill, or retires? How can workers gain a stake in the emerging economy? What will be the role of trade unions and co-operatives? Is the gig economy a triumph of the market that will liberate workers and benefit the whole society, or is it just another way to commodify workers and exploit the poor? Clearly a digital divide is emerging in the labour force that, in turn, requires serious policy consideration from the left.
As we know, the impact of automation and digital technology on Labour's working-class votes could be equally drastic. A recent YouGov poll, designed Oxford University, found that more than a third of workers believe that increased automation will hit their job security, while a fifth think it will hit their wages. Take the arrival of Uber in the UK. The cost of minicab fares has fallen but traditional taxi drivers have seen their incomes plunge. According to recent research from PwC, some one million jobs could be lost to automation in the UK over the next ten years. In the new economy, many workers will need to find another way to get by. Labour must speak for them.
And who speaks for Uber drivers? Is it the trade unions, and if so, what powers do they have to advocate for workers who have not been seen as employees? What happens to the army of Uber drivers if society moves to driverless cars in ten years' time? The digital revolution is, ostensibly, making life easier, more fun and cheaper for many of us. But it has also contributed to a global concentration of capital that is far more centralised than ever before, putting secure jobs at risk.
The task for Labour is to devise policies that enable the new age of technology to flourish while affording workers the security they need for families. The next Labour government needs to ensure the changing nature of work doesn't erode living standards or fray the safety net provided welfare and job security.
"Nowhere has liberal philosophy failed so conspicuously as in its understanding of the problem of change." So wrote Karl Polanyi in The Great Transformation. It took Brexit before Labour accepted that many of our traditional voters felt they were victims, not beneficiaries of change. Too slow to respond to the downsides of globalisation, it would be madness to make the same mistake twice — by dithering in our response to the digital revolution.
We know the Tories will never stand up for the people set to lose out in the new economy. Hardwired to serve vested interests, they are incapable of seeing the darker side of capitalism. That's why Watson's commission on the future of work is vital. It means Labour can influence this policy area now. If we want the new economy to benefit us all, then Watson is right: Labour needs to get to work.
More from LabourList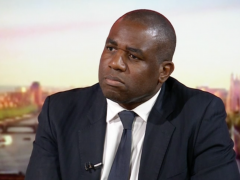 News
Sunday Morning Shadow Foreign Secretary David Lammy rejected the suggestion that Labour would enter into an electoral pact…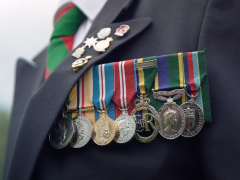 Comment
The first duty of any government in the UK is to protect our nation and its citizens. Whether…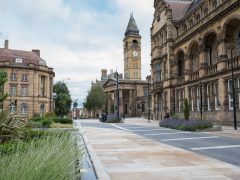 Comment
Labour won a historic by-election in Wakefield, our first such victory since winning Corby in 2012. This success…