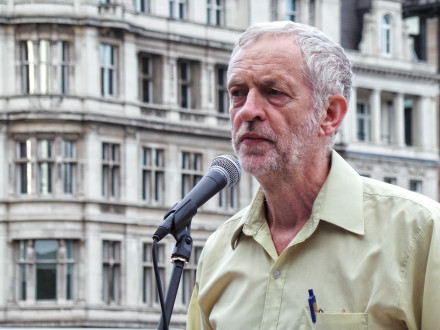 The Stand Up to Racism conference on Saturday, much of which I co-chaired, was a great day of discussion and energy on the key issues facing the anti-racist movement – support for refugees, free movement, the growth of racism after the Brexit vote, campaigning against anti-Semitism and Islamophobia and more. Around 1,500 people were there – many of them from a myriad of refugee support groups across the country, others motivated by horror about xenophobia.
Speakers included Alf Dubs, Gloria Mills from the TUC, Edie Friedman from the Jewish Council for Racial Equality, Maurice Wren from the Refugee Council, Harun Rashid Khan from the Muslim Council of Britain and many others. And Diane Abbott and Jeremy Corbyn.
Was it a good or bad that this conference took place? I think it was very positive and I was pleased that Jeremy and Diane attended and received a very warm reception.
So let me be clear: Stand Up to Racism is not an SWP front. It grew out of Unite Against Fascism, because some of us thought that we should clearly distinguish between the very specific battle against fascism and the growing campaign against racism. Many organisations and individuals are involved as officers, including Diane Abbott, trade union general secretaries, and faith organisations. The co-chairs are Dave Ward, general secretary of the CWU, Talha Ahmed, until recently general secretary of the Muslim Council of Britain. My fellow vice-chairs are Labour shadow Cabinet minister Kate Osamor, Claude Moraes, Labour MEP for London, Rabbi Lee Wax, and Christine Blower, former head of the National Union of Teachers.
The SWP is certainly involved. Indeed, they have been prominently involved over the last 40 years in the Anti-Nazi League, Rock Against Racism and Unite Against Fascism. But, like SUTR,  I consider none of these organisations were fronts –  they were neither dominated nor manipulated without other voices for narrow sectarian advantage. Rather, they have been broad organisations, in which the SWP was a player.
Any objective analysis would show that these organisations, which included the SWP amidst many others including Labour people like Peter Hain, played a good role in defeating the National Front and the the BNP and the EDL. Margaret Hodge for example, has acknowledged the work of UAF in Barking. Nobody is exclaiming exclusivity – many others including Searchlight, who work with UAF and Hope not Hate, played an important role too.
To acknowledge this is not to accept the general politics of the SWP. I've spent the best part of my life arguing against ultra-leftism, including theirs – and a renewed understanding of the dangers of narrow sectarian politics is much-needed today.
I worked hard over the summer for the election of Owen Smith, because I thought he had a better strategic vision for Labour that could build a coalition of voters. The membership disagreed – so I think that the PLP should now be doing its best to make Jeremy Corbyn's leadership work.
For my rightist sins, I faced a challenge to my position from the further left at my local Labour Party's AGM last week. My CLP, which is probably the  biggest in the country with 4,750 members voted for me decisively. So I will be constructive – but I will not suspend my critical faculties. Discussing the best way forward, what's best on Brexit, how we win back "left behind voters", how European social democracy renews itself – and so much more. Developing clearer soft left positions is important. We can be a vibrant party which celebrates debate and discussion.But yapping at Jeremy's heels doesn't look good. So I hope he isn't attacked tonight for speaking at Saturday's conference.
We face unprecedented battles around immigration. Worse, Theresa May declares that "Citizens of the World are citizens of nowhere", echoing the most xenophobic and narrow nationalism. In the aftermath of the Brexit vote, we need to win a majority for progressive ideas against reaction. Let's concentrate on what unites us.
Steve Hart is vice-chair of Stand Up to Racism and chair of Hornsey and Wood Green Labour Party.
More from LabourList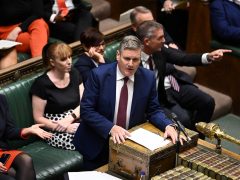 Comment
Keir Starmer had plenty of ammunition heading into today's Prime Minister's Questions, and the Labour leader made a…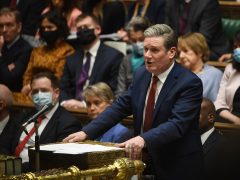 Daily email
Last night, MPs passed Labour's motion demanding that the government release documents relating to the contracts awarded to PPE Medpro…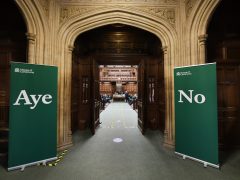 News
MPs have passed a 'humble address' motion tabled by the Labour Party calling on the government to release documents…