Britain needs an "alternative voice" in the era of "post-truth politics", Gordon Brown said today.
The former prime minister spoke critically of the current state of political debate as he called for more devolution to the home nations and English regions in the aftermath of the vote for Brexit.
He addressed the Fabian Society alongside Labour MPs Jon Trickett and Alison McGovern.
After Brexit, the country will be "quite different", Brown said, adding that "the referendum has revealed huge inequalities". He said that presently the United Kingdom is "united in name only" and that a more federal solution is needed to prevent a break up.
He suggested that the union had never been in a more perilous position and set out why an alternative voice is necessary to guard against extreme positions in an era of "post-truth politics".
He also criticised the argument that an end to free movement was possible without significant harms to the economy – not least because the retention of an open border with Ireland made it absurd.
Brown, who was chancellor for ten years before becoming prime minister, backed Theresa May's trade mission to India but took on the claim that a loss of trade with the EU could be made up by trade with the rest of the world. At present trade with India makes up one per cent of our trade, China four per cent – whereas EU trade makes up 50 per cent.
He also lumped the Tories in with the SNP saying when discussing Scottish politics and said both parties are adopting more "extreme" positions then in 2014, when the independence referendum was held.
Two years ago the independence offer had not involved cutting Scotland out of the UK "single market", but yet the breakaway now suggested by Nicola Sturgeon would involve removing Scotland from the UK single market in favour of that of the EU, putting at risk one million jobs dependent on domestic British trade in favour of 250,000 tied to EU trade.
Brown also decried as absurd the Tory suggestion that powers repatriated from Brussels – such as over agriculture and fisheries- would return to Westminster rather than Holyrood and the devolved parliaments.
More from LabourList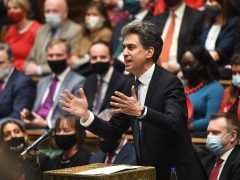 News
Ed Miliband has demanded that Liz Truss and Rishi Sunak end the "appalling vacuum of leadership" as households…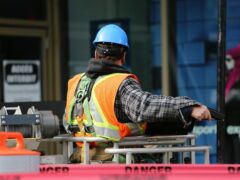 Comment
"If you try to underpay you just get annihilated in the comments. You have to delete the post"…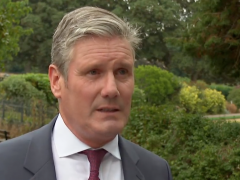 Video
Keir Starmer has said people he has spoken to are "very, very pleased" with Labour's proposal to freeze…