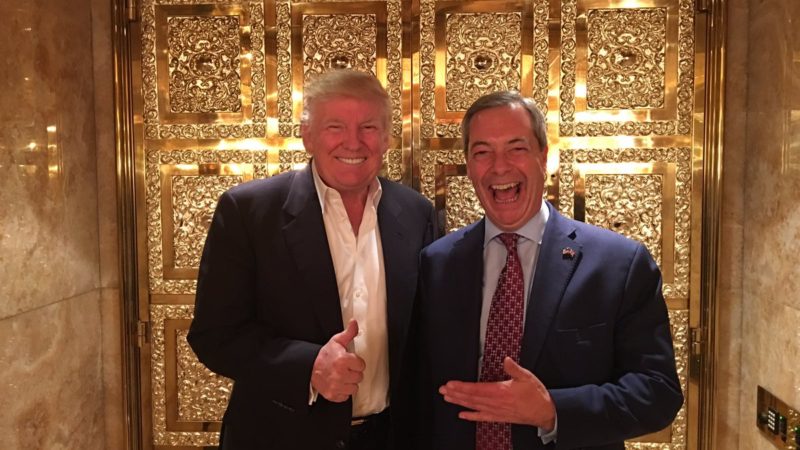 "You don't get to appropriate the Battle of Britain in your campaign literature, only to prioritise transatlantic photo-ops a few months later" Welsh First Minister Carwyn Jones said today, as he slammed the "hypocrisy" of UKIP leader Nigel Farage.
Farage tweeted an image of himself meeting President-elect Donald Trump, whose campaign he supported, in what appeared to be a gold-clad lift, on Saturday. He then appeared on the American Fox News channel on Remembrance Sunday itself, but did not wear a poppy on either occasion.
In a blistering attack, Jones, the Welsh Labour leader said: "I was proud to stand at the Welsh national memorial on Sunday to remember those who made the ultimate sacrifice. This weekend when people from every walk of life joined to commemorate our war dead in services around the country, there was one conspicuous absence. Nigel Farage.
Jones made clear that he would "never insist that anyone must wear a poppy, or attend remembrance events. This is a free country, and people choose to remember in different ways. But, hypocrisy is something else altogether."
"Mr Farage likes to play by a different set of rules, this much is true. But in what universe do we let go, without comment or censure, the pictures of this grinning poppy-less popinjay in a gold lift with Donald Trump?"
"Lauded on Fox News as some latter day revolutionary, Mr Farage basked in the warm glow of right wing acceptance. But make no mistake – he made a choice between two things this weekend. A choice between standing shoulder to shoulder with fellow Brits in solemn remembrance, or to go on a jolly to the States to pick up a bit of reflected glory. He chose the latter.
"No other party leader would get away this, we shouldn't let Mr Farage."
More from LabourList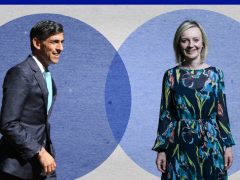 Comment
Rishi Sunak and Liz Truss have now gone head to head in six hustings with Tory members in…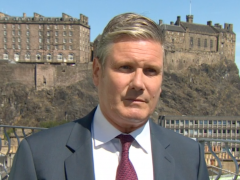 News
Keir Starmer has said that he will set out a "comprehensive set of proposals" to combat the cost-of-living…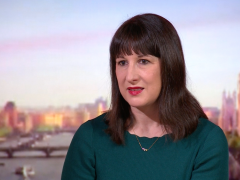 News
Rachel Reeves has urged the Tory leadership candidates to "stop playing to the gallery" and come up with…