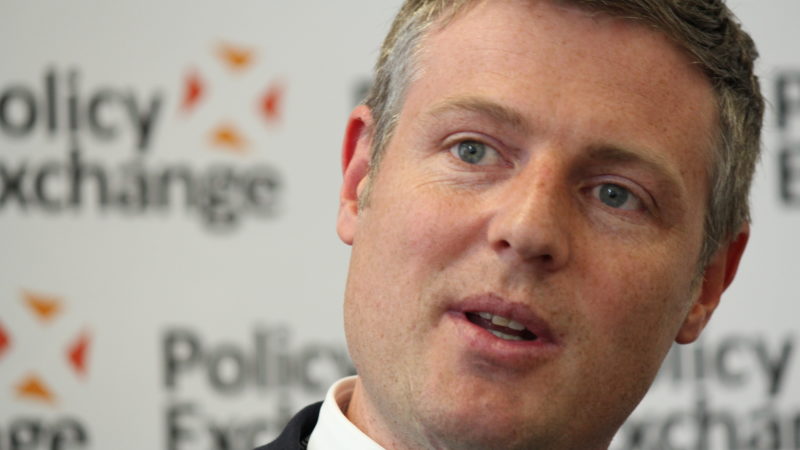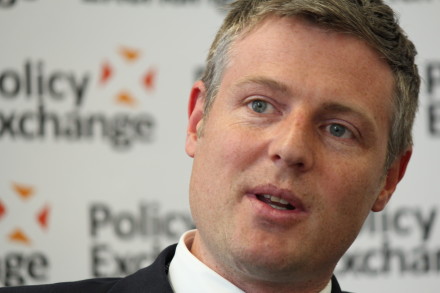 Having failed to stop the Government's plans to expand Heathrow, Zac Goldsmith has thrown his toys out the pram. We are now faced with a by-election in my constituency of Richmond Park, and Zac wants to use the issue of the third runway to sweep his record under the rug. His record shows that he has let local people down. Only Labour can hold him to account, for failing his constituents on Brexit, for his disgraceful mayoral campaign and his shameful support for tax credit cuts.
I was lucky enough to grow up in Richmond, the greenest borough in London, boasting Richmond Park, from which the constituency takes its name, and the world-famous botanical gardens at Kew.
Each year, these attractions, along with the beautiful riverside, attracts thousands of visitors. This is also an area in which, several years ago, Alan Johnson first cut his teeth as a postman, setting him on a road which led him to be home secretary.
But, beneath the surface, this local community has problems, problems created or neglected by six years of Conservatives in government. Local health and social care services are under enormous strain. We have seen GP surgeries close, while the nearest hospitals at Charing Cross and Kingston are under increasing strain. In government, the Liberal Democrats joined the Tories to push through 50 per cent cuts to local government funding. One result of this: our local support groups for carers and people suffering with dementia and Alzheimer's was cut from one a week to once every two week, and then to once a month. This just one of the services that everyone, from the poorest to the better off, relies on.
The Conservative's relentless assault on social security, backed all the way by Goldsmith, has only made life harder for the 2,190 people in Richmond Park on ESA/incapacity benefits. Some 6,296 households, 13 per cent of the constituency, live in socially rented accommodation. The policies that government has pushed through in the Housing Act will only make their cost of living higher. For young people the dream of owning your own home here – or even renting one – is ever more distant. The Stag Brewery by the banks of the Thames, an iconic local feature which has brewed beer for the last 500 years, was closed costing local jobs. Commutes into Waterloo grow ever more crowded and unpleasant, and yet ever more expensive. Local people need an MP who will be a local champion, standing up for them and their interests. Goldsmith has not delivered.
In the EU referendum, local people in the constituency overwhelmingly voted to stay in the European Union. Many local people fear that Brexit will damage jobs and living standards – even more so with the government on course for a hard Brexit. Residents made these concerns clear to us during the referendum campaign. By backing Brexit, Goldsmith put himself at odds with the 72 per cent of his constituents. As he triggers a by-election five months on from the referendum, he expects local people to forget all about this.
And also to forget about his mayoral campaign. Many local people, including former supporters, felt let down, and indeed shocked, by this and could not bring themselves to vote for him in May. The dog-whistle politics he embraced should have no place in our politics and was an embarrassment to his constituents. Zac has damaged his reputation with many Richmond Park voters, who will not want him as their MP now.
Local people have also not forgotten Goldsmith's support for the proposed cuts to tax credit, which provide tax relief to many hard working people under increasing pressure from a spiralling cost of living. These were changes that even the eventually Government abandoned, recognising their potentially devastating effect. Yet Goldsmith publicly defended them, and as a result he was booted out as patron of the local disability charity.
And yet, as Zac has flouted the interests of local people, where have the Lib Dems been? Well for most of the last six years they were right beside Goldsmith and his Tories in the voting lobbies of parliament.
Now, the Lib Dems have paid the price, losing half their vote in 2015 general election while Labour's vote surged. Only Labour can provide a real opposition to Goldsmith and the Conservative's austerity agenda.
As it must, Labour is fielding a candidate in this by-election – to hold Goldsmith and the government to account on cuts that have hurt our local community. The Lib Dems, who backed these cuts for five years in government as the Tories' coalition partners, are no alternative at all. Only Labour can be the voice local people need to shine a light on the damage done by the Tories and Lib Dems.
This by-election offers people the chance to reject Zac and the Government he has backed for six years, and to elect a Labour MP who will stand up for local interests. Please join me on the doorsteps of Richmond, East Sheen, Barnes, Mortlake, Ham, Petersham, Coombe, New Malden and North Kingston over the next few weeks to put Labour's case to local people. People in Richmond Park deserve better, now is the time for Labour to step up to the challenge.
Edward Jones is secretary of Richmond Park constituency Labour Party.
More from LabourList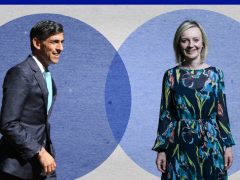 Comment
Rishi Sunak and Liz Truss have now gone head to head in six hustings with Tory members in…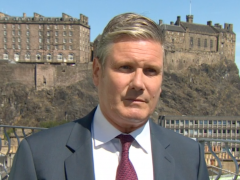 News
Keir Starmer has said that he will set out a "comprehensive set of proposals" to combat the cost-of-living…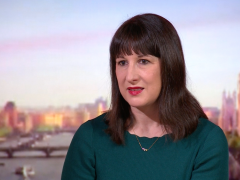 News
Rachel Reeves has urged the Tory leadership candidates to "stop playing to the gallery" and come up with…