Labour MPs have been put on a three line whip today to vote for a bill that would see media organisations forced to pay the cost of a claim for victims of phone hacking.
The Commons will consider the amendment after peers last night inflicted another defeat on the Government, with a cross-party alliance of lords passing the vote against the Tories by 282 to 180. It is the second Lords defeat on the topic in the space of a month for the Government, after concerns were raised that a key aspect of the Leveson Inquiry protecting victims of hacking had not been implemented.
New shadow culture secretary Tom Watson has been a long-term campaigner on phone hacking, and Labour MPs will be told to support the amendment, which will be considered as part of the Investigatory Powers Bill, when it goes before the Commons later today.
MPs will decide whether to accept the amendment, allowing it to become law, or reject it. With support expected from the Liberal Democrats and the SNP, the Conservatives' slender majority of 12 could be at risk. But with the Government unlikely to back down on the issue, pressure may be put on Tory backbenchers to turn out for the vote.
The move is roundly opposed by newspapers, which claim it will affect their freedom to publish, although crossbench peer Baroness Hollins, who put forward the amendment in order to "clarify" part of the earlier legislation, dismissed claims it would hit small news organisations.
"The local newspaper threat is a smokescreen," she said during the debate. "The protests are really coming from the big newspaper groups who own most of the regional papers and are effectively using them as newsprint shields."
Jeremy Corbyn may hope that revisiting the subject could give Labour a welcome boost. Phone hacking was an area that Ed Miliband won some ground over the Tories on during his time as leader, and accused David Cameron of bringing "a criminal into Downing Street" after the then-prime minister's former spin doctor Andy Coulson was found guilty of conspiracy to hack phones.
More from LabourList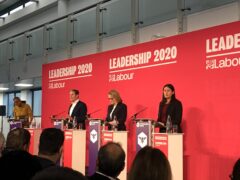 Comment
The field of Labour leadership candidates has been narrowed to three, after Emily Thornberry on Friday failed to…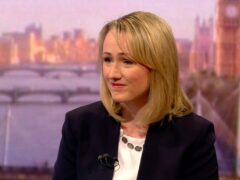 Video
The Andrew Marr Show Angela Rayner rejected Richard Burgon's idea of balloting members on military action, and declined to…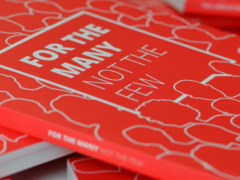 Comment
The 2019 general election was a rude wake up call for the Labour Party. Despite a progressive manifesto,…