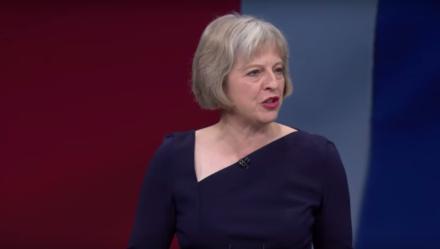 The Indian prime minister has just delivered the bad news to the British prime minister. India will agree to free trade if Britain agrees to free immigration. Theresa May didn't just refuse, she had the audacity to request that India better co-operates with the deportation of over-stayers. I bet that went down well.
The first rule of negotiation is to understand the needs of the other side. Developing countries such as India will instinctively close their markets to well organised western companies, because they want to build their own national champions. However, they also need their young people to work in the west, in order to learn the norms of an advanced society.
Believe it or not one of the most important policies of prime minister Narendra Modi is to create a culture of "health and safety" across the length and breadth of India. He doesn't want Indian students to come back from Britain with just an academic degree, he wants them to be experts in making a sandwich at Pret a Manger, including simple stuff like having a separate chopping board for meat and veg. With this in mind he would be willing to open his markets, if Britain is willing to let his young people work. But Theresa won't, because she can only see what her own side wants.
Returning to the EU negotiations, Poland has the same view as India, while the advanced EU countries are committed to the principle of the union. For France and Germany, it's a bit like being a member of a trade union. If one member suddenly decides not to pay their subs, but insists on having all the rights of the union, not only will they be disappointed, but the union will see that individual as a threat to unity. Not a good position to be in. As a result it's likely Britain will be leaving the single market.
On leaving the single market, the only way to keep companies like Nissan from departing is to provide subsidies to off-set tariffs. This would legal under World Trade Organisation rules as long as the subsidies don't distort world trade. However, this would have to apply to all exporters and could only be affordable if we imposed import tariffs which would raise the money to subsidise the exporters. It could work.  
The problem is the central promise of the Leave campaign, that leaving the EU would reduce regulation. It makes a mockery of that idea. In fact, it is now becoming clear that the prime purpose of the EU is to get rid of trade barriers and allow member states to flourish in that freedom. Far from the EU being a creator of regulation, the opposite is the case. This is yet another example of how the Leave campaign was fundamentally flawed.
Meanwhile the government's planned policy on immigration involves issuing permits company by company, job by job. This is going to be another massive burden on industry. More regulation, not less.
This is the reason for ministers' secrecy. They don't want to talk openly about their plans because they know they will lose the argument. They would be forced to explain how cutting the country off from the rest of the world would somehow enable us to join the rest of the world. They would be forced to explain how smothering industry in red tape fits with their vision for a free economy. They would be forced to admit that the promised freedom is a gilded cage.
I'm in strong agreement with Jeremy Corbyn's reported policy – later clarified – that Labour would support the triggering of article 50 but only if we remain in the single market. But I don't think we will stay in the single market because the rest of the EU is hostile. We are a threat to unity. This means Labour may vote against Brexit – and damn the consequences.
According to the polls, an early general election would increase the government's majority, but it is also likely to flush out the government's plans for Brexit. Whether that new Tory intake is supportive of the lemming-like attitude of the Brexiteers is another matter.
For this reason alone, perhaps it would be a good idea to have an early general election.
Value our free and unique service?
LabourList has more readers than ever before - but we need your support. Our dedicated coverage of Labour's policies and personalities, internal debates, selections and elections relies on donations from our readers.
If you can support LabourList's unique and free service then please click here.