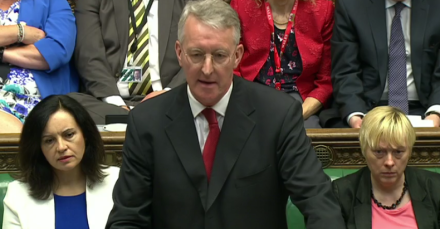 John McDonnell has said he will not step in to save Hilary Benn from de-selection amid claims the former shadow cabinet minister's local party has been subject to a Corbynista "takeover".
McDonnell, the shadow chancellor, said the Labour leadership "can't interfere" in local selections after supporters of Jeremy Corbyn seized control of Benn's Leeds Central party.
Benn, who was sacked as shadow foreign secretary in June, is said to be relaxed about changes to his local constituency Labour party (CLP) but he has been a target for discontent on the left since he defied Corbyn to make an acclaimed Commons speech in favour of air strikes on Syria in December,
Yesterday McDonnell vowed not to intervene to protect Benn – who he described as a "friend" – if local members attempted to oust the MP as the candidate at the next general election.
"Labour leadership doesn't involve itself in local selections to the local party. That's democracy," said McDonnell, on the BBC's Pienaar's Politics, when he was asked about claims in the Sunday Times that several officers from the Leeds Central CLP had spoken out against Benn.
It follows several months of uncertainty over re-selections triggered by the prospect of a full boundary review – because the Tories want to cut the number of MPs by 50 to 600 – as well as apparently contradictory claims by the Labour leadership over the future of MPs opposed to Corbyn.
The party leader publicly spoke out against de-selections last year, when he said he did not support any changes that would "make it easier" to remove sitting MPs, but then declined to rule out the option in the aftermath of his re-election in September.
Yesterday McDonnell said: "Hilary is a friend of mine and makes a major contribution to the party."
When asked, however, whether he would tell local activists to "back off", he said: "The whole point of democracy in our party is we've said we're not in favour of mandatory reselection. The boundary changes we're opposing… and we're hoping the government will start listening on that.
"But where there are, because of boundary changes, reselection – that's dealt with at the local level."
McDonnell also said he hopes Benn "continues to play a role in our party at whatever level", but added: "We can't interfere in local democracy in our party. We're a democratic party."
More from LabourList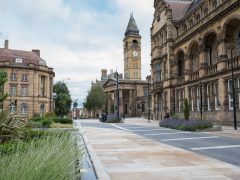 Comment
Labour won a historic by-election in Wakefield, our first such victory since winning Corby in 2012. This success…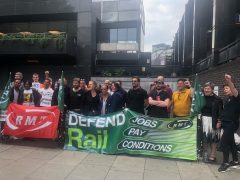 Comment
The general secretary of the RMT has, within the space of a week, become a television hero. It…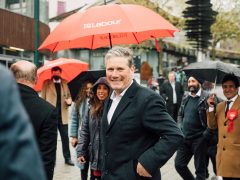 Daily email
"They know they are out of ideas and they are out of touch – and if they had…