Former Labour cabinet minister Alan Milburn has hinted that the rise of Jeremy Corbyn to the Labour leadership is down to Britons' growing fears of an "us and them" society dominated by a wealthy elite.
Milburn, the former health secretary, today said it is "no surprise" that right- and left-wing "populism" is increasing at a time when many voters feel they are losing out in a system rigged against them.
He spoke out as his Social Mobility Commission published polling which showed that fewer than a third of people (29 per cent) believe Britain is a place where everyone can succeed through talent and hard work.
The group's study showed the scale of public concern over opportunity in Britain – particularly for the poorest young people and their chances of going on earn high wages.
Milburn grew up in a council house in a former mining town in Country Durham before becoming MP for Darlington and a staunch supporter of Tony Blair who was once considered a possible challenger for the Labour leadership.
Today Milburn's commission is due to publish its annual report to parliament on improving social mobility,
"Britain has a deep social mobility problem and the growing sense that we have become an 'us and them' society – where a few unfairly hoard power and wealth – is deeply corrosive of our cohesion as a nation," he said, in comments reported by the BBC.
"It is no surprise the populism of right and left is on the march when a growing number of people feel they are losing out unfairly.
"That is why addressing social mobility should be the holy grail of public policy and the cause which unites government, business and communities to action."
The polling also showed that more than half (55 per cent) of people through children from privileged backgrounds were more likely to win a place at university than those from less-affluent families.
Half of people said young people from well-off families had greater opportunity to find work experience or unpaid internships.
Nearly half (45 per cent) believe those from poorer households had less opportunity to earn high wages than those who came from a well-off background.
More from LabourList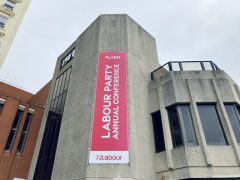 News
Delegates at the Labour Party annual conference in Brighton have passed a batch of policy motions today on…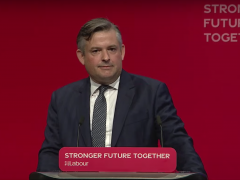 Comment
Below is the full text of the speech delivered by Shadow Health Secretary Jonathan Ashworth's speech to the…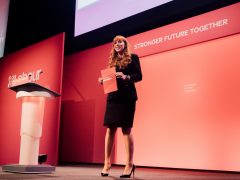 Daily email
The last Corbynite shadow cabinet member has quit – in the middle of Labour conference. Andy McDonald took the…