Joe Anderson has recently sounded an alarm that will echo across council chambers the length and breadth of the country. Unless the government sets out a sustainable future for local government finance, in two to three years' time town halls, county halls and city halls could go under as the rising costs of social care inundate even the most efficient of administrations. As councils like mine prepare agonisingly difficult budgets ahead of the Autumn Statement, many council leaders of all parties will be wondering how long they can carry on.
There is pressure from some top-tier leaders, many of them Conservatives, for the new top team in Westminster to double the two per cent council tax "precept" their predecessors allowed – or imposed on, as some would argue – local councils to use to offset rising costs whilst continuing to slash central funding. Billed as "new", it was of course nothing of the sort, simply yet another way of devolving cuts, tax increases and unpopularity on authorities many still believe are bloated and inefficient.
Whether it is handing down the responsibility for funding free bus travel for older people, or the costs of subsidising council tax for the lowest paid and unemployed, the tens or hundreds of millions lost to councils in the staged abolition of revenue support grant have been matched with additional costs and responsibilities over the past six years.
The costs of care are rising rapidly, demand fuelled by benefit changes and pressures on the NHS. Every council will have their "graph of doom" showing how funding services for older people, people with acute conditions, vulnerable children and others will, before the decade is out, consume almost all available funding that is needed to sustain the expected level of universal services. Street cleaning and parks, libraries and youth services, children's centres and roads.
Yet all the time, councils will be increasing their calls on local residents, most by four per cent increases in council tax, and large hikes in fees and charges too. People will be paying more for less, something the government hopes will be blamed on town and county halls, not Whitehall. Council tax is, of course, based on property values a quarter of a century out of date, not progressive, and, according to my local Citizens' Advice, one of the main reasons people seek help.
Tough times demand innovation and new ways of working. In Brighton and Hove we are investing in digital services, sharing support services with some of our county neighbours, growing revenue from our environmental services and property portfolio, sweating our assets by downsizing and sharing office space, benchmarking what we do with comparable authorities, tackling poverty through affordable housebuilding, promoting volunteering and shifting to a neighbourhoods-based approach. All this will save millions, but retrofitting innovation takes time, the voluntary sector needs transitional support to take on responsibilities, and savings may not come in time to avoid cuts.
Like many council leaders I am braced for protests from every group and community impacted, by unions and political opponents and by the media. Meanwhile my Conservative opposition will distance themselves from their colleagues in Westminster and say we haven't gone far enough in "market testing" our services.
They will also claim that hope is offered by ministers in the shape of full business rate retention. It's probably a false hope. At present councils keep only half of the money paid by local businesses, with the rest going to the Treasury. Keeping the other half isn't due to happen until 2020, a year after the revenue support grant is gone. Before then there is a revaluation exercise, likely leading to an increase in successful appeals against the amounts charged, and full rebates for small and medium sized enterprises. Although ministers have pledged full compensation, "fiscally neutral" Treasury policy almost certainly means yet more costs and responsibilities.
With the debate over health and social care integration, STP proposals and the precarious state of the NHS, the fear is that Westminster will hand the best bits of our healthcare system over to the private sector, leaving councils with the costs and  blame for the rest.
We are all arguing for more powers, freedoms and flexibilities, but with the picture on devolution at best mixed, and funding even with the latest four-year "guarantee" incredibly uncertain, many of us are asking, what is the plan for local government in Number 10, the Treasury and the department for Communities and Local Government? As with other pressing issues, I fear there is very little plan at all.
Warren Morgan is the Labour and Co-operative leader of Brighton and Hove city council. 
More from LabourList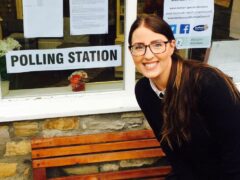 News
Laura Pidcock, the former Labour MP for North West Durham, has resigned today from the party's national executive…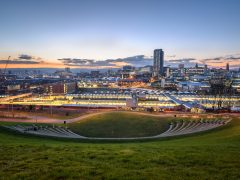 News
Labour has selected Oliver Coppard as its candidate for the South Yorkshire mayoral election taking place on May…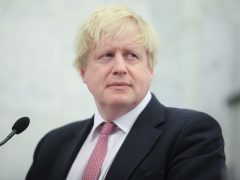 Video
Boris Johnson lied when he claimed that he had not intervened personally in the evacuation process in Afghanistan…