A group of former shadow cabinet ministers have come together to set out their own stance on the economic risk of Brexit as one warned that a strong Labour party is needed today just as much as ever.
The five, including former shadow chancellor Chris Leslie and former shadow business secretary Chuka Umunna, today laid down a challenge to Philip Hammond on tackling the vast gaps in wealth between the richest and poorest parts of Britain.
It is the latest sign that high-profile backbenchers are pursuing their own efforts to set out policy positions while outside Jeremy Corbyn's top team.
The group, which also includes former shadow work and pensions secretary Rachel Reeves, as well as Shabana Mahmood and Alison McGovern, set out some of the risks posed to post-Brexit Britain, which could compound regional inequalities and urge action from the government in next week's Autumn Statement.
The report covers various key policy areas including infrastructure and housing, financial services, business support, skills and welfare and childcare.
Reeves makes the case for moving towards universal childcare provision and removing barriers to work and Mahmood focuses on how the Government could close gaps by placing skills at the heart of the welfare system.
McGovern's contributions highlight the lack of infrastructure investment outside of London and how better funded projects could boost regional economic development. Umunna lays down ideas on how the chancellor could better support businesses by investing in innovation and encouraging expansion and exports and Leslie looks at ways to better regulate the financial services industry.
The report, entitled Moving On is being launched by the Social Market Foundation (SMF), an independent think tank.
McGovern, said: "Brexit will have profound consequences for our country's future… "Britain's economy is divided. More and more it appears that Britain is not a coherent economic whole with a shared direction. Prosperity has evaded sections of our country, and whilst the United Kingdom provides a mechanism for transferring money from wealthier places to poorer places, the current structure of our economy – and the policies that support it – reinforce this geographic economic division rather than repair it.
"Britain needs a plan not just to grow our country, but an economic restructuring to remake stagnant towns, giving them an economic purpose, and creating pride and appreciation in places where ill fortune and ill health cluster together. We need to halt and reverse economic stagnation of those places outside London's core that growth has eluded for too long.
"This would have been necessary even had Britain voted to remain in the EU, and Brexit is unlikely to create a benign environment in which to develop such a plan, but such a seismic event should at least open the space for a more rigorous debate about the strengths and weaknesses of the UK economy and the change that is needed to prepare our country for the challenges of the coming decades.
The Wirral MP also issued a call to arms for activists, saying: "In the end, the Labour Party at its foundation was designed to give power and control to those who depend on our economic fortunes for a decent life. The creation of our party was to make sure the same people working for our country's future could also govern in the interests of the many, not the few. Nothing has changed: Labour is needed now as it was needed at the turn of the last century. It is time we made good on that mission."
More from LabourList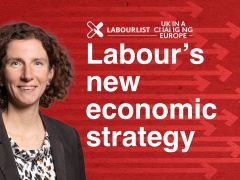 Video
Anneliese Dodds set out Labour's economic strategy at a LabourList and UK in a Changing Europe event this…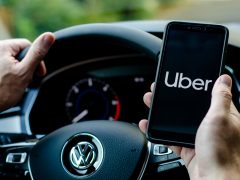 News
Andy McDonald has called on the government to legislate after a Supreme Court ruling found against the "bogus…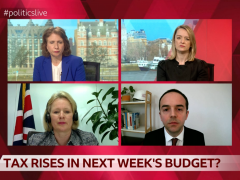 Video
Shadow Treasury minister James Murray has suggested that the Labour Party would not support any tax increases in…