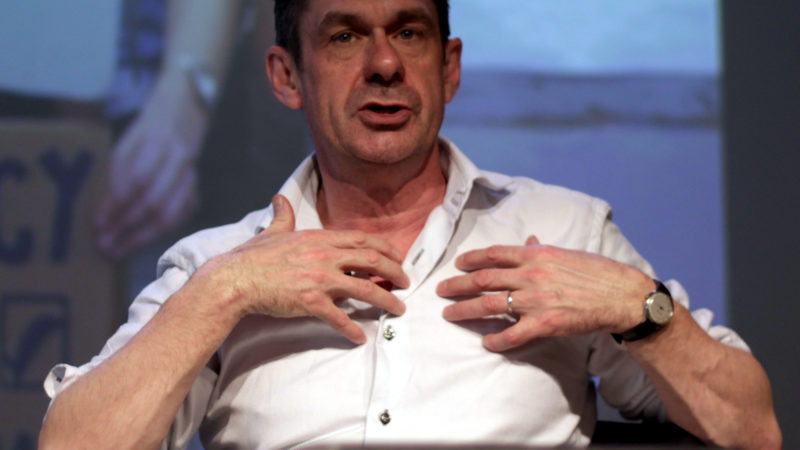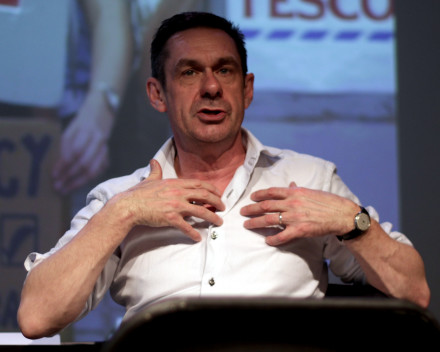 Corbyn cheerleader Paul Mason has joined Momentum, he disclosed today, as internal disputes continued with senior members rejecting claims they had attempted to thwart democracy through "Blairite" manoeuvres.
Former BBC and Channel 4 journalist Mason said his decision to sign up was in part to support efforts to implement online all-member ballots which will decide how the group is run.
The proposed democratic structure, which would see all of Momentum's 20,000 members vote on strategic decisions, has proved controversial, with officers on the steering committee publicly criticising the changes.
Now supporters of the reforms, which are backed by the group's chair Jon Lansman, have defended the decision robustly, following a weekend of accusations of "bureaucratic manipulation" and a "coup". Much of the internal unrest has played out in public, with steering committee members Jill Mountford and Michael Chessum penning public statements about their unhappiness.
Christine Shawcroft, a steering committee member who also serves on Labour's ruling body, supported the one member one vote (OMOV) proposal, which she has described as a "new, inclusive and democratic way of doing things". Writing on Left Futures – a website founded by Lansman – Shawcroft said that "according to a recent mapping exercise, [some Momentum members] either have no local group to go to, or their 'local' group is a 90 minute drive away, so a delegate structure is worse than useless as a way of involving them in decision making."
However, it is the public support of Mason which will prove the biggest scoop for Lansman and his allies. In a 1,500 word Medium post today, the journalist lays out his support for the Lansman-backed OMOV proposal. He says the group "faces two alternative futures: one in which all the negative, hierarchical and factionalist tendencies of the 20th century left are allowed to resurface; another in which Momentum  -  and ultimately Labour itself  -  becomes a horizontal, consensus-based organisation, directly accountable to its mass of members."
He adds: "To do this we have to convince a minority of comrades, steeped in the 20th century hard left and trade union bureaucratic traditions, that a layer cake of 'delegate' structures and hierarchies is the wrong thing."
"The problem is not 'entryism'", writes Mason, "it is a view of politics whereby it becomes the task of a small group to capture and direct a larger organisation."
These arguments echo ones made privately by other supporters of the push for OMOV, who raised concerns about the influence small and well-organised far left groups could have in a delegate structure – with the Alliance for Workers' Liberty (AWL), Labour Party Marxists and the Labour Representation Committee (LRC) all having been critical of the developments over recent days. Mason's article has been tweeted by both Lansman and Momentum spokesperson James Schneider.
While supporters of the reforms, which includes close allies of both Lansman and Labour leader Jeremy Corbyn, appear in a strong position, the issue has revealed major public splits in Momentum.
Matt Wrack, general secretary of the Labour-affiliated Fire Brigades' Union and a Momentum steering committee member who opposes the OMOV move, told the LRC conference this weekend that Lansman has "questions to answer".
In a email to fellow steering committee members, which was then published by the Labour Party Marxists, Wrack wrote that Momentum is "facing a serious crisis", and warned of "risks of serious division, of demoralisation, of public embarrassment".
More from LabourList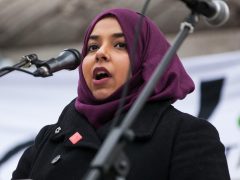 News
Poplar and Limehouse Constituency Labour Party (CLP) has voted for a full selection process amid allegations of a…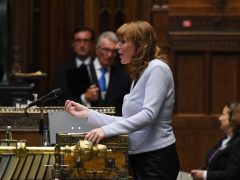 News
Angela Rayner has said Boris Johnson was either "negligent or complicit" over the sexual misconduct allegations made against…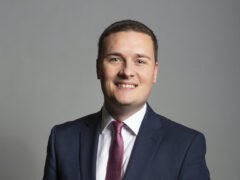 Comment
This weekend, I marched through the streets of Tredegar to celebrate the memory of Nye Bevan. It was…