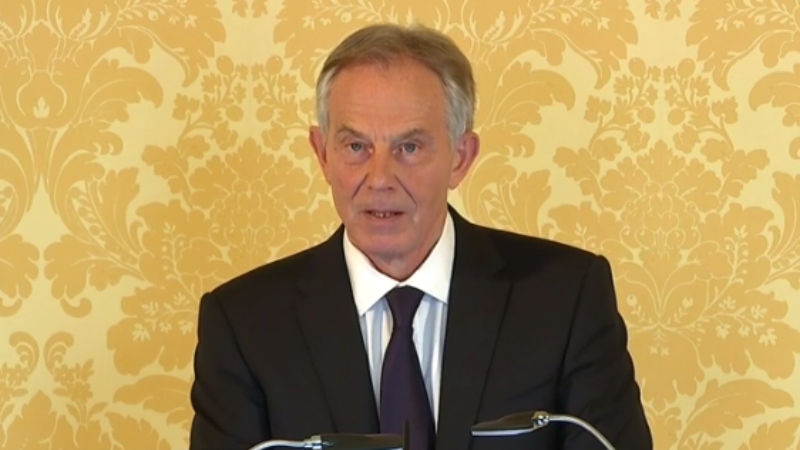 Labour backbenchers mounted an impassioned defence of Tony Blair today as the Commons debated a cross-party bid to launch a new inquiry into events during the run-up to the Iraq war.
Ian Austin and Joan Ryan joined efforts to dismiss claims Blair had misled parliament over the presentation of intelligence before the conflict in 2003.
They spoke out after the SNP joined forces with Tory MPs and the Greens' Caroline Lucas to demand an investigation into claims of discrepancies between Blair's statements in the Commons and the private memo to George W. Bush in which he stated: "I will be with you, whatever."
However Paul Flynn, the former shadow cabinet minister, said MPs had been "bribed, bullied and bamboozled" into voting with the government at the time.
Jeremy Corbyn, who has been a longstanding critic of Blair's decision to join the Iraq invasion, was expected to miss the vote this afternoon to attend a constituency event.
Austin delivered one of the most dramatic speeches and led a furious critique of the SNP, saying: "They should be treated with contempt".
The MP for Dudley North paid tribute to British service men and women before condemning Flynn and Alex Salmond, the former SNP leader.
"Neither of whom could find a word to say about Saddam Hussein. Not a word about his use of chemical weapons against the Kurds. Not a word about his brutal repression of his opponents. Not a single word about Saddam Hussein's brutality. What a disgrace. He [Salmond] was completely wrong when he blamed the conflagration in the Middle East on the war in Iraq.
"The truth is that Libya was already in a brutal civil was before Western air forces prevented Gaddafi killing innocent people in Benghazi. And toppling Saddam did not fuel the rise of Isis or cause the conflict in Syria either."
Fabian Hamilton, who recently returned to the frontbench as shadow minister for peace and disarmament, said there "lessons to learn" from the conflict but insisted Blair should not be made a "scapegoat".
"We will do ourselves and future governments no favours if we spend even more time in this House and in the committee rooms examining contentions that the Chilcot report and four other inquiries – at exhaustive length – have already found to be incorrect.
"Nor will any of us benefit if we continue to try and turn a collective institutional and international failure in Iraq into an attempt to pillory or scapegoat one individual."
Flynn responded by saying: "I believe that this House must accept what Chilcot is saying and not take an aversion to it that pleases our political point of view. The issue is one that the loved ones of the 179 [fallen service personnel] have been following. They have gone through years of torment asking themselves, 'Did our loved ones die in vain?' Chilcot has reported, and his report was that the decision was taken not just by a prime minister but by all those who were gullible enough to believe that case. There were a million people who walked the streets of this country and demonstrated. It was not a clear decision.
"We fall into the trap time and again of believing that our role in Britain is to punch above our weight militarily. Why should we do that? Every time we do, we die beyond our responsibilities."
For the full text of the motion, see below.
"That this House recognises that the Chilcot Inquiry provided substantial evidence of misleading information being presented by the then Prime Minister and others on the development of the then Government's policy towards the invasion of Iraq as shown most clearly in the contrast between private correspondence to the United States government and public statements to Parliament and to the people and also in the presentation of intelligence information; and calls on the Public Administration and Constitutional Affairs Committee, further to its current investigation into the lessons to be learned from the Chilcot Inquiry for the machinery of government, to conduct a further specific examination of this contrast in public and private policy and of the presentation of intelligence, and then to report to the House on what further action it considers necessary and appropriate to help prevent any repetition of this disastrous series of events."
More from LabourList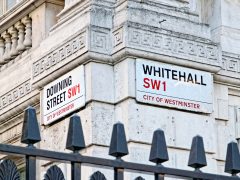 Comment
New governments need to make a splash, to make changes, to make their mark. The first 100 days…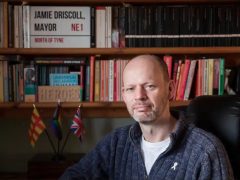 News
The Labour mayor for the North of Tyne region Jamie Driscoll has been blocked by the party from…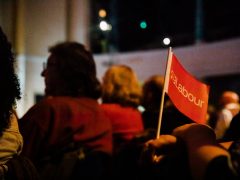 News
Labour Party membership has fallen by almost 170,000 since 2018 and by approximately 19,000 since last summer, despite…