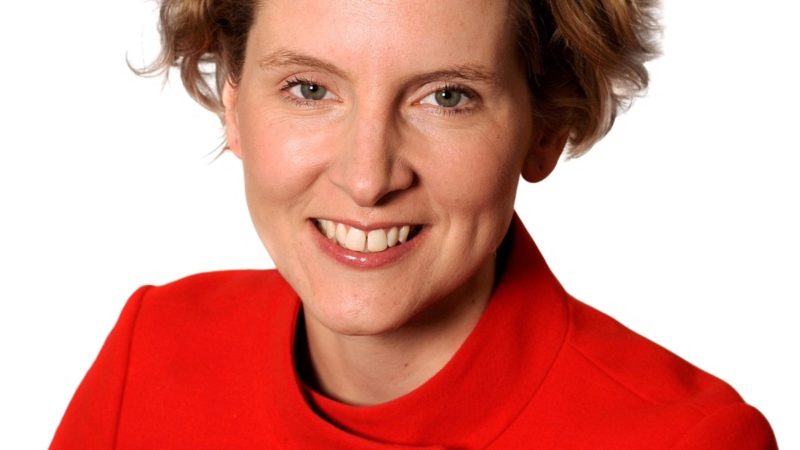 At our recent meeting of Labour MPs, we welcomed the ambassador of Switzerland, Dr Dominik Furgler, to discuss his country's relationship with the European Union. The Swiss approach is one worthy of study, because unlike the Norwegian model (EEA membership) which we've previously discussed LINK, it is not an off-the-shelf option.
Sitting at the heart of the continent, bordering Germany, France, Italy, Lichtenstein and Austria, geography is one of the principal reasons for Switzerland's strong and unique relationship with the EU. Major transport routes and the main energy pipelines run through it, making it a key strategic country to the success of the European project.
From 1990, Switzerland, together with the other members of EFTA, negotiated with the European Community the creation of the European Economic Area (EEA) on the basis of the four fundamental freedoms of movement of persons, goods, capital and services. Switzerland signed the agreement in May 1992 and a few weeks later submitted a request in Brussels to begin negotiations for membership of the European Community. However, the EEA agreement was rejected on 6 December 1992 by 50.3 per cent of the Swiss electorate.
In place of EEA membership, Switzerland has negotiated a series of bilateral treaties with the EU, whereby it has adopted part of EU law in order to participate in certain parts of the single market.
The first bilateral agreements cover agriculture, barriers to trade, public procurement, research, overland transport, air transport and free movement of persons. It took seven years to negotiate them. These agreements were negotiated as a package and include what's known as a "guillotine clause" whereby if one of the agreements were to be terminated,  then the whole package would fall.  Following the negotiation, the package was subject to a referendum which the Swiss people backed.
A second set of bilateral agreements were agreed in 2005. In contrast to the first set of bilateral agreements, these agreements are not legally linked to each other; each can take effect independently in accordance with the relevant provisions.. These agreements cover asylum and police co-operation (Schengen/Dublin), taxation of savings, combating fraud, processed agricultural products, environment, statistics, MEDIA, pensions, and education.
Switzerland, alongside twenty-five other countries, is part of the European Schengen Area that has abolished passport and border control at their mutual borders, and it also accepts free movement in return for single market access. Switzerland does not contribute to the EU budget, but does fund a ten-year cohesion fund worth 1.3 billion Swiss franc (£1 billion), and the Swiss government decides which projects to support.
Unlike Norway, Switzerland does not have to adopt new EU law as it develops. However, in practice it usually does so because it is easier to have equivalence with the EU's rules and regulations. This is a process known as "autonomous implementation". Switzerland does have the right to refuse to implement new EU law, and when it does it is referred to a joint committee, made up of officials from the EU and Switzerland, who are tasked with finding a consensus. Associate status in certain EU programmes, for example in research, also gives Switzerland the opportunity to collaborate on research in universities, research industries and European and international organisations.
There are three challenges facing the Swiss. First, Switzerland and the EU are currently negotiating an agreement to ensure that current and future agreements on market access are applied more consistently and efficiently. Those institutional issues concern, amongst others, changes to the current method of dispute settlement. Current discussions focus on the competence for resolving disputes laying with the joint committees. Within this framework, questions concerning the interpretation of EU legislation that has been incorporated in an agreement could be submitted by either party to the European Court of Justice for its authoritative view. The joint committee would then seek a solution acceptable to both parties on the basis on the interpretation of the Court. So far no final agreement has been found on this issue.
Second, there are ongoing discussions on the existing bilateral agreement on free movement of persons. In a referendum in February 2014, the Swiss voted narrowly (50.3 per cent) in favour of limiting free movement. The referendum imposed a deadline of three years for the Swiss government to implement a quota system in order to restrict immigration. The European Commission has said that such a step would breach the bilateral agreement on free movement of persons.
The proposal to implement this vote is currently going through the Swiss legislative process. It does not attempt to implement quantitative limits or quotas, but aims at introducing a preference scheme for residents living in Switzerland; it would require employers to recruit Swiss nationals and foreigners already living in Switzerland wherever possible. Discussions with the EU continue, aiming towards a mutually acceptable solution that complies with both the Swiss Constitution and the agreement on free movement.
Third, none of the Swiss agreements cover financial services, a major part of the Swiss economy. Due to an absence of financial passporting rights (whereby financial institutions that are based, regulated and licensed in one member state can provide services across the EU), Swiss banks have chosen to locate part of their activities in their subsidiaries in London and in other EU member states.
In conclusion, as the UK moves closer to triggering article 50, it is important that we understand the different approaches of other countries. The Swiss approach is a much more arm's length arrangement than Norway or other EEA countries. It was a relationship that developed because of a sentiment in Switzerland that EEA membership was merely a stepping stone to full EU membership. So the current arrangement is an approach that suits Switzerland. However, the big downside is the time it takes to negotiate bilateral deals and the need for continuous negotiations to reach new agreements.
More from LabourList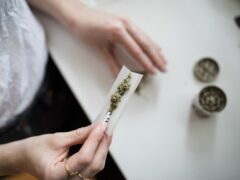 Comment
Government plans announced at the Home Office national drugs summit last week, including the expansion of football banning…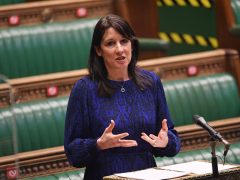 News
Rachel Reeves has urged the government to "get a grip" on rising energy bills, describing Ofgem's announcement that…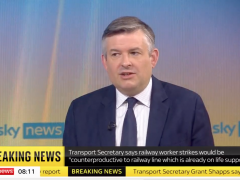 Video
Jonathan Ashworth has warned that 'partygate' is "taking up all the energy and focus of ministers" and distracting…