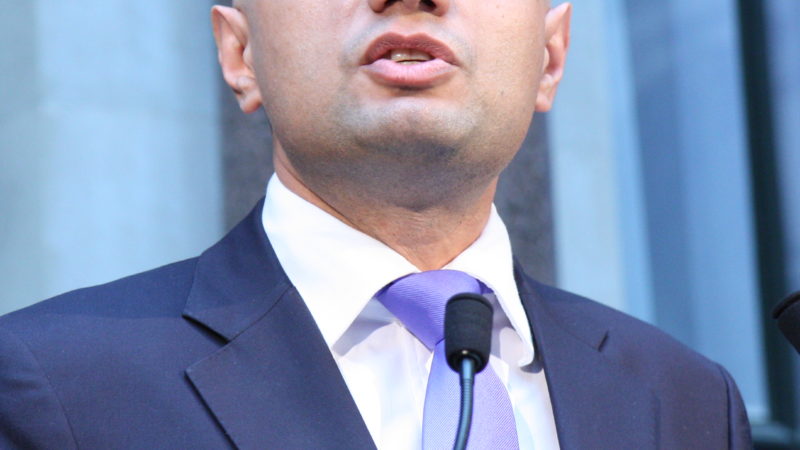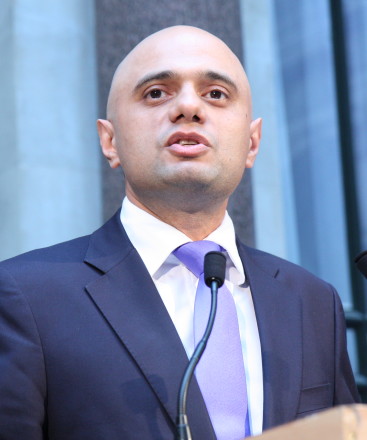 Yesterday's local government financial settlement showed us all what Sajid Javid thinks of local communities. The answer is not very much. It has become abundantly clear that being the secretary of state for local government was not the job he had in mind this time last year – and that he lacks the commitment to tackle some of the most pressing public policy issues of the day.Despite all the evidence pointing to an acute crisis in the social care – one which has spilled over into the NHS, with desperate people turning to A&E when they should be being cared for in their homes – the supposed champion of local communities showed a complete inability to drag a single penny more out of the Treasury.
Instead what we got was a brazen statement full of double counting and sleight of hand.
Under the Conservatives, central government is gradually walking away from its responsibility to local communities. In this financial statement alone, they have decreased central funding by 31 per cent. Of course, they will say that they are granting those communities power to determine their own destinies. But in reality, they are devolving blame.
The decision to put the onus on councils to increasingly fund social care through the council tax exposes the real agenda at play here. As Javid himself said: "council tax is a local decision. And local councils will need to justify social care precept rises to their taxpayers." Well, either you need to tackle the crisis or not.
Encouraging councils to front-load council tax – which has been shown to be a regressive tax – to pay for a service which should be paid through general taxation is simply cowardice. Saying that the social care crisis is merely a short-term issue and that today's settlement will not even come close to addressing it as the government buries its head in the sand.
Add to that, the calculations hidden away in today's documents which explain core spending powers – that is what total resources they expect councils to have over the next few year – that assumes every single councils will take the maximum council tax raise and the maximum social care precept, and the "new" money for social care which otherwise would have been there for house building in the New Homes Bonus.
The £900m boost for social care funding vaunted by the government yesterday is an entirely fanciful attempt to extort resources. To put it another way, they knew they needed to announce a big number, but they weren't willing to actually pay the bill, so they have instead bent the arms of councils, many of which have already been squeezed to breaking point. And GMB calculates the real-terms result of the settlement as more bad news – a £524m cut by 2019/20.
The effect of funding social care through the council tax is not just buck-passing though – it takes us further down the road of creating a postcode lottery in which wealthier areas with higher incomes can provide good care and poorer areas are left on the scrap heap. The social care crisis itself will deepen and deepen, as a result of today's announcement.
Social care is something that many of us will end up relying on and the quality and availability of care in an area affects whole families. GMB members in the sector put the hours in on chronically low pay with immense pressures on them because they wanted to go into a job caring for others. Today is another message from government to those workers that need to do even more for less. It is shameful.
Rehana Azam is national secretary of the GMB.
More from LabourList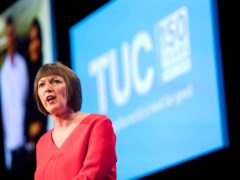 News
Frances O'Grady has a demanded a "pandemic-scale intervention" to combat spiralling energy bills after analysis revealed that annual…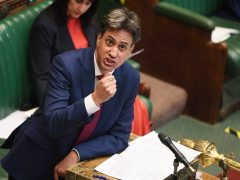 News
Ed Miliband has declared that the Conservatives are "missing in action" on the cost-of-living crisis after the government…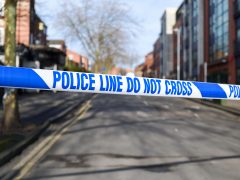 Comment
90 minutes into what felt like the millionth Tory leadership hustings, Rishi Sunak uttered the words of a…