What will it take for this Tory government to admit that their policies are failing our health service? The past weeks have seen a flurry of reports and statistics that show how much our NHS is struggling. The findings of today's NHS performance summary are the latest in a recent series of worrying facts and figures that highlight the unprecedented crisis in our health service under the Tories.
Waiting times are on the rise. The number of people on the waiting list in England is now estimated to be around 3.9 million. Delayed transfers of care are at their highest level since records began. And the number of people left stranded on trolleys waiting for beds to become available on overcrowded hospital wards has risen by more than 600 per cent since October 2010.
It is unsettling to hear recent reports of hospitals accommodating patients in side rooms and corridors as more than one in 10 patients in England waited more than four hours for a hospital bed after emergency admission. Likewise, I was shocked to find out that only one of the UK's 13 ambulance services is able to meet the target of reaching emergencies within eight minutes. There is simply no excuse for these things to happen in an industrialised and developed country.
There is no doubt that this is a crisis created by cuts and persistent underfunding of the NHS by the Tories. However, the government shamefully failed to provide a single penny of extra investment for social care and the NHS in the Autumn Statement last month. It was jaw-dropping to see the Tories ignore the chorus of voices calling on them to address the funding crisis they have created. Patients deserve better than this, especially with winter months and the busy Christmas period now approaching.
It is now more important than ever for us to fight for a Labour government that will stand up for our health service and fund the NHS properly. The Tories have broken their promises, and it is clear that they have no answers to the challenges faced by the NHS. 
Labour will always give the NHS the money it needs, and will join up services from home to hospital with a properly integrated health and social care service. Working people deserve better than Tory failure – only Labour will stand up for the NHS.
Jonathan Ashworth is shadow secretary of state for health.
More from LabourList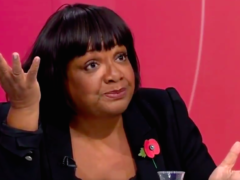 News
Shadow Home Secretary Diane Abbott has said that ending freedom of movement on 31 October "will create chaos,"…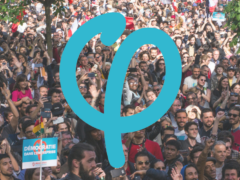 Comment
"Qu'ils s'en aillent tous!" – Jean-Luc Mélenchon In the centrist imagination, "populism" is understood as a caustic, anti-democratic…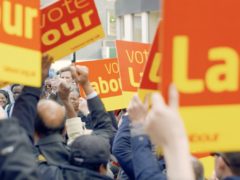 Comment
In my previous article on trigger ballots, I wrote about how it has become much easier to "trigger"…