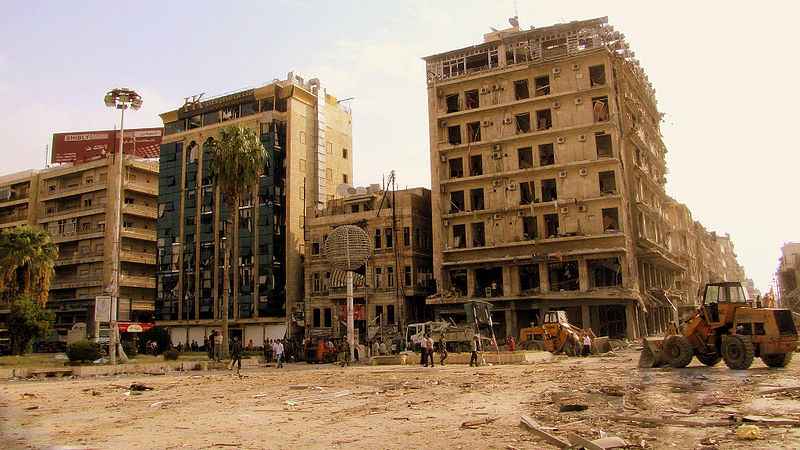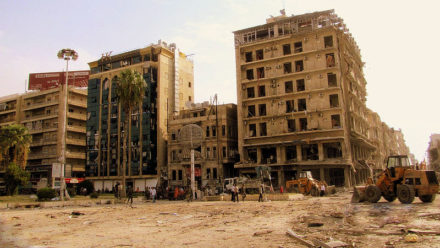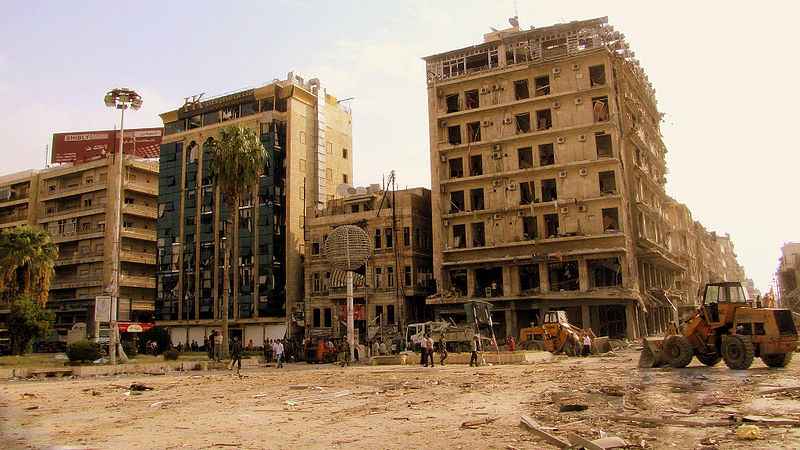 Labour MPs have demanded Theresa May to do more to help the people of Syria as the suffering in Aleppo plunged to new depths this week.
Backbenchers including Ben Bradshaw and Alison McGovern spoke out in the emergency Commons debate this afternoon while shadow foreign secretary Emily Thornberry described her horror at the "massacre" in the war-torn nation.
Thornberry called on the government to consider the use of drones of parachutes to drop aid on Aleppo, where Syrians have been starving for months at a time.
Stephen Doughty, a former head of Oxfam in Wales, compared the bloodshed to that in the former Yugoslavia, which included the genocide of 8,000 Muslims in 1995.
Addressing Andrew Mitchell, the former international development secretary, Doughty asked: "When we hear of summary executions, disappearances of men and boys, unmarked graves and the types of atrocities that he is describing, does he not believe that we risk this being the Srebrenica of our generation?"
The MPs spoke out as Jeremy Corbyn called on May to do more and published a letter in which he asked her to press for an end to the violence and a UN-led ceasefire.
Thornberry, who had been with Corbyn when his speech on human rights was disrupted by Peter Tatchell's Syria protest on Saturday, took on claims that Labour had not condemned the Russia support for Bashar al-Assad sufficiently strongly.
"Although we all condemn Russia and Assad for their actions in eastern Aleppo—we must ensure that one day they are held to account—and we equally condemn Iran and Hezbollah for the role that they have played in the massacre, we must remember the words of that doctor, who blamed not only those directly responsible for destroying his city, but the world as a whole for allowing it to happen. This has been a global collective failure every bit as great as Srebrenica."
John Woodcock, MP for Barrow and Furness, said he felt a sense of "sorrow, shame and anger" about where Britain had been left in relation to the conflict and singled out the role of Ed Miliband who led most of the parliamentary party to vote against military action against Syria.
"I still feel sick at the idea of the then Leader of the Opposition going from that vote into the Whips Office and congratulating himself and them on stopping a war. Look what is happening today and what has happened over the past three years—the slaughter shames us all, no matter on what side we sit and no matter what our actions were at the time. We are shamed as a nation by this."
More from LabourList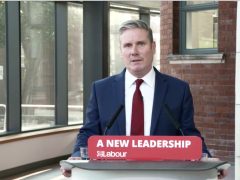 Comment
Below is the full text of Labour leader Keir Starmer's speech at Labour Connected from Doncaster. Thank you…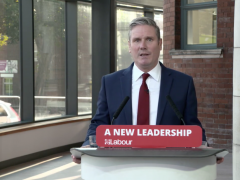 Daily email
New polling has found high levels of consensus among the British public on the economy. Clear majorities were…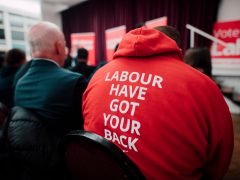 Comment
Values matter: what we and those around us hold dear is one of the biggest predictors of political…