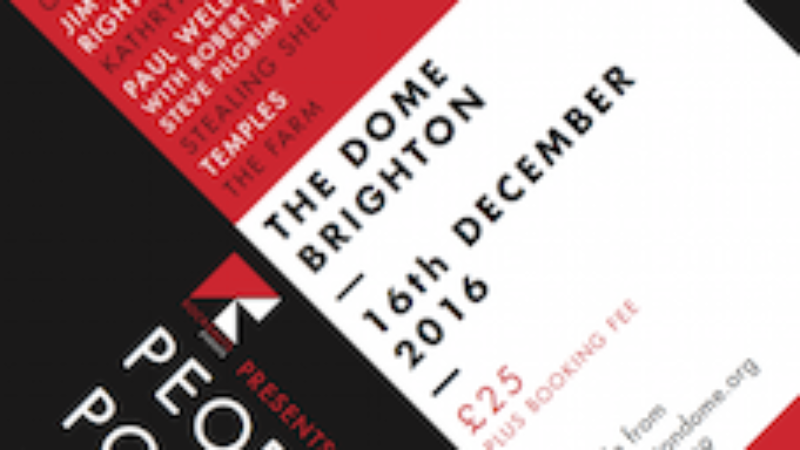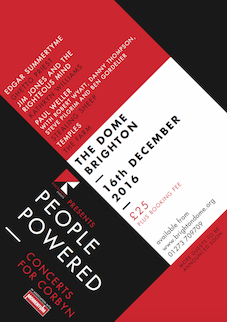 Tomorrow is the first concert in a national series, People Powered: Concerts For Corbyn. Brighton promoters Rocksalts, in collaboration with our Brighton Momentum group, have organised a concert with some of Britain's most talented musicians to celebrate, and express solidarity with, Jeremy Corbyn's progressive policies and the growing grassroots movement around them.
A wide range of incredible artists will be performing at Brighton Dome, including a collaboration between the legendary Paul Weller, Robert Wyatt and Danny Thompson, a performance by the iconic band The Farm, roots reggae with Ghetto Priest, psychedelic pop with Temples and the singer songwriting magic of Kathryn Williams, and many more.
These artists are coming together under the banner of People Powered to use the power of music to support Labour's progressive policies and to encourage more people to get involved in politics and to help build a movement that can transform our society.
After Jeremy's campaign, and particularly his policy on arts investment, was endorsed by many musicians this summer, including Rizzle Kicks, Rudimental, UB40, Stormzy and Novelist, Momentum is continuing to foster collaboration between music and politics.
Music can be a powerful force for social change. Music has played a vital role in many of the most inspiring protest movements in the last half century, from the anti-apartheid struggle, to anti-Vietnam war anthems by Joan Baez and Bob Dylan, and more recently artists like Beyoncé and Kendrick Lamar producing a powerful soundtrack to the Black Lives Matter movement. Paul Weller was part of the movement of artists, including Billy Bragg and The Clash, who gave a voice to the rallying cry against Thatcher's government in the 1980s.  
We're excited to be fusing music, politics and activism, helping to re-energise politics and empower more people to get involved. It is also a great way to support and show solidarity with community campaigns and charities. We're partnering with Gig Buddies, an innovative local charity which pairs people who have a learning disability and/or autism with those who do not, so they can safely enjoy live music together. Tory cuts have had a huge impact on social care, with projects to alleviate social isolation and enrich lives having taken the biggest hit of all.
Other Momentum activists have also used music and arts events both to help build our movement and support important causes. The World Transformed, Momentum's fringe festival in Liverpool during Labour Party Conference, was a four-day event of music, arts, politics and culture. The festival included a party which raised over £2,000 for a refugee charity in Mereseyside called Asylum Link. Tonight, Momentum activists in South London have organised an End of Year Benefit in New Cross to fundraise for Lewisham Refugee and Migrant Network.
With the rise of the far-right across the world, growing support for UKIP in the UK, an increase in hate crimes, continuing austerity and the threat of a hard and extremely anti-migrant Brexit, now, more than ever, we need to come together to stand up for democracy, equality and basic human rights.
Rocksalts and Brighton Momentum are bringing musicians and activists together for the first People Powered: Concerts for Corbyn event to use the power of music to help build a movement that can counter the rise of the far-right, and generate support across the country for Labour's plans to create a more equal and just society.
There are a limited number of tickets left! Buy your ticket here
Sarah Pickett is a Unison Officer and Brighton Momentum organiser.
More from LabourList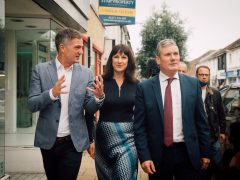 News
Keir Starmer has called on the public to support small businesses by shopping locally and stressed the importance…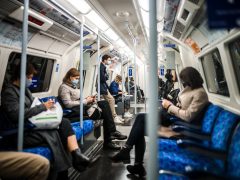 Comment
He may have once been the mayor of London, he even represents a London constituency, but Boris Johnson…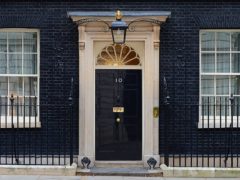 News
Labour MP Barry Gardiner has written to the Metropolitan Police commissioner urging her to investigate reports that Christmas…