Science doesn't respect borders. It sounds obvious, but to cure more diseases and develop cutting edge technologies we need the best people working with the best tools across the globe. As things stand, the UK is at the forefront of global science and research, despite falling investment. But that could all change, even before we leave the European Union, if the government doesn't end its silence over Brexit.
Labour has been pushing the government to present its plan for Brexit before triggering the formal process for leaving the EU. Earlier this month, the government begrudgingly agreed. Ministers need to show leadership and proactively bring the country together behind a Brexit plan in the national interest. In Parliament today, I will be calling on the government to put science and research at the heart of that plan. A vague plan, or the current situation where we have no plan at all, will not wash for our world-leading science and research base and the people whose livelihoods depend on it.
A professor in France putting together a consortium of researchers to get EU funding for some long-term ground-breaking research must ask does she include a UK institution in the hope we will continue to be part of EU research programmes after Brexit, or go with the safe option of a university in one of the other 27 EU countries? A young German academic here with big plans for new research projects that will create jobs in the local economy will be worried about his status and that of his young family – does he take his ideas and job opportunities elsewhere where he can plan for his family's future?
The government's silence on how it plans to approach the Brexit negotiations is problematic for two reasons. First, because it isn't actually silent. Through leaks, contradictory hints from cabinet ministers and reports of conversations with Boris Johnson, the loose-tongued foreign secretary, there is in fact a running commentary coming from government. And it doesn't look good; no part in any EU rules-based system, border controls prioritised above all else. For those in our science and research sector who rely on common standards, and being able to attract the brightest and best into our universities, that is of huge concern.
The second problem with the government's supposed silence is that – the inward-looking hints aside – we haven't actually got answers on the questions science and research needs. Is the government committed to our participation in EU research programmes beyond the current period that ends in 2020? Will the government make sure a new settlement on immigration helps us attract the brightest and the best and grow our international student numbers? Again, the signs on the latter point look worrying, with the home secretary pledging to get "tougher" on students on "lower quality courses", yet to be defined.  Doing down a sector worth £73bn to our economy in this way really does beggar belief. And it is simply wrong to suggest voters want international student numbers reduced.
There are actions the government could take before negotiations even begin simply to show it "gets it". Guaranteeing the status of EU nationals already here would show the government understands that our universities simply cannot afford to lose the more than 15 per cent of their staff that come from the EU. Not only would unilateral action on this benefit our universities and economy, it would also build trust among our future negotiating partners, vital if we are to get the best deal for the country.
But key to all of this is the need for an overarching strategy for science, from which Brexit risks must be mitigated and opportunities seized, as recommended by the Conservative led science and technology committee. And as the committee stressed, that strategy should start with proper investment. The UK has slipped from leading the OECD countries in terms of research and development spend as a percentage of GDP in 1979 to now trailing behind all our competitors. We invest just 1.7 per cent of our GDP, less than half the 3.9 per cent invested by South Korea which – as a result – remains a major manufacturing nation. The £2bn already announced by government is welcome but doesn't go nearly far enough.
Keeping our status as a science superpower must be part of the government's plan for Brexit. Labour stands ready to work with ministers in the national interest to achieve that goal. So far, during the time set aside for debates on Brexit in Parliament, the government has been distinctly lacking on substance. It can't afford to keep its costly silence again today.
Paul Blomfield is a shadow Brexit minister and MP for Sheffield Central.
More from LabourList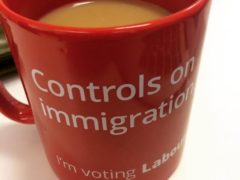 Comment
All the noise coming from Labour around immigration over the last few weeks has revealed an essential truth…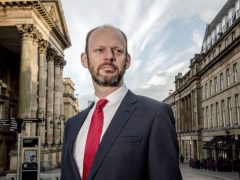 Comment
Jamie Driscoll has said he has received "literally thousands of messages of support" following the decision to exclude…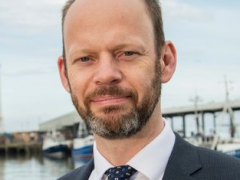 Daily email
Parliament returns from Whitsun recess today and the House of Lords will be discussing the government's illegal migration…