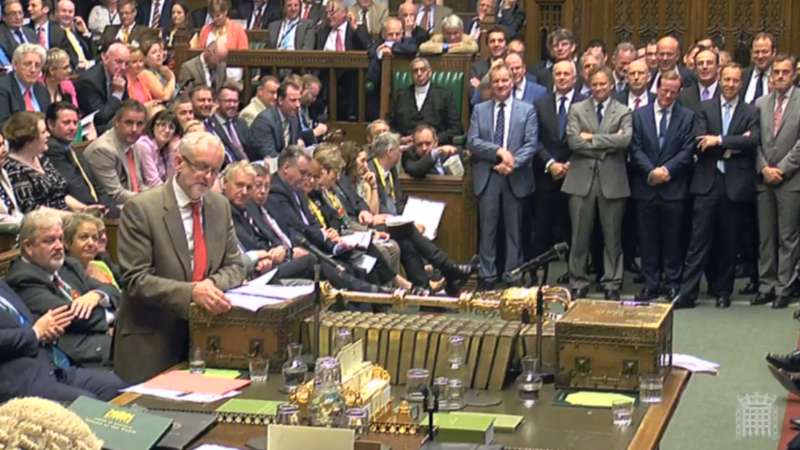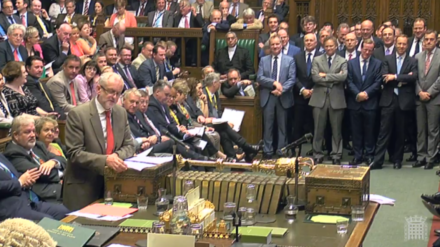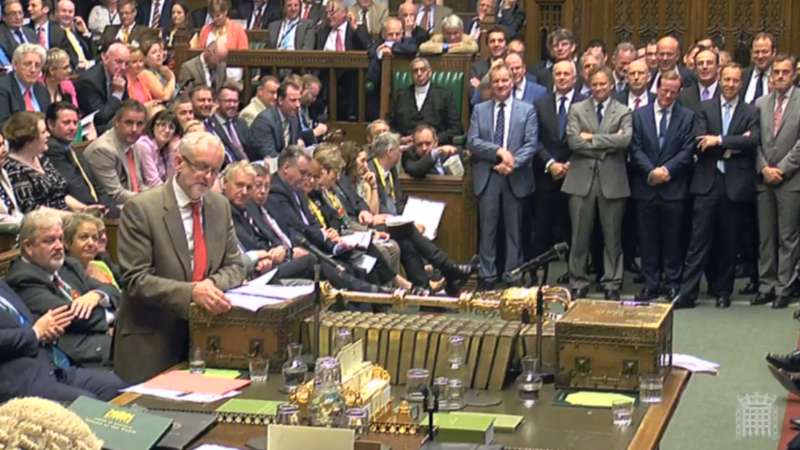 It was the last prime minister's questions of 2016 and what price would you have got 12 months ago on Jeremy Corbyn still being Labour leader with David Cameron being banished to spend more time on holiday and pointing at fish?
Corbyn is in a stronger position now than a year ago and has got more confident in his weekly attack on the prime minister. We know Theresa May prefers a snoozathon to the snarling of Cameron but Corbyn roused himself to a state of anger to tackle the PM on the crisis in social care – which has been fuelled by Tory cuts.
There wasn't much Christmas cheer in sight today – bar an opening gag by Labour MP Peter Dowd on whether the FO by Boris Johnson's name represented a job offer or an insult – and it allowed Corbyn to focus on how the failings in social care are hitting the lives of so many elderly people around the country.
May couldn't answer the questions, of course, because the Tories slashed funding for social care in the last parliament, and May's flat performance delivered something of a win for her opponent.
It is a social care crisis which Corbyn could lay squarely at the door of 10 Downing Street. May has pinned her hopes of political safety on allowing local authorities to bring forward investment using extra council tax rises but this will not be enough.
Tellingly, Corbyn was able to point out how May's plan simply entrenches inequality in the care system, rather than tackling it. Allowing local authorities to bump up council tax raises far more money in Liverpool or Newcastle than, for example, Windsor or Maidenhead, the latter being the PM's own seat.
"Is she saying frail and elderly vulnerable people are less valuable in our big cities?," asked Corbyn.
"The crisis is made in Downing Street by this government."
It is a strong argument and one that reflects how Tory government "support" is often targeted towards those parts of the country where the vote is true blue. Labour likes to remind ministers there was nothing for the NHS or social care in the Autumn Statement.
Corbyn was on solid ground here. And he knows the Tories are planning another big tax cut for big business. For all of May's strategy of putting distance between herself and the privileged elite of Cameron and Co, she is pressing ahead with the plan she inherited of lowering corporation tax yet further from 20 per cent to 17 per cent by 2020.
"Billons seem to be available for tax giveaways to corporations", Corbyn said. It was a return to the theme of "corporate welfare" and the handouts to big busines which marked his surge to the Labour leadership first time around.
May simply had no answer to the fact the Tories had cut social care in the last parliament. Corbyn hammered away and got his clip for the lunchtime news bulletins.
"This government has cut social care and she well knows it and she well knows the effect of that," Corbyn raged.
"Why can't the prime minister listen?… Get a grip and fund it properly please."
The soundbite was delivered in his own idiosyncratic style – he doesn't try to mock the PM in the way Ed Miliband did to Cameron – but it worked at getting the point across.
Corbyn has struggled at PMQs at points this year, so what was different today? He used shorter questions, picked an issue that has been prominent in the media and zoned in on the Tories' warped sense of priorities that, in this case, has seen the government push through care cuts at the same time as handing out money to big business. It is simple when it is set out like that and Corbyn should stick to the formula in 2017. May has mounting problems on everything from social care to the economy and Brexit. Labour must focus on exposing them.
More from LabourList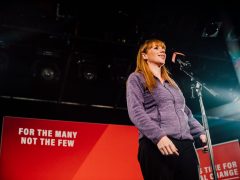 News
Labour's deputy leader Angela Rayner has launched a series of councillor training sessions with the aim of boosting…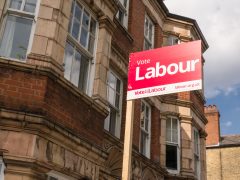 News
Submissions closed at 5pm today for those wanting to respond to the call for evidence put out by…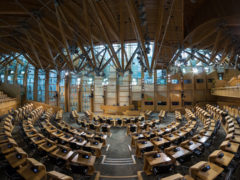 News
Scottish Labour has confirmed that it will be seeking support from other parties and tabling a motion of…