The Tory winning formula has done it again. Since declaring a pledge to reduce net migration down to the tens of thousands, the latest figures by the Office for National Statistics show us that net migration is at a record high of 330,000. Every year of Tory-led government has seen higher net migration than any year under Labour. Yet immigration is seen as a Labour – not Tory – problem by the public.
While all parties have struggled to win public confidence on immigration, Labour is in a more difficult position. The Tory strategy is fairly transparent: they simply say they are committed to less. Never mind the evidence is all to the contrary – welcome to post-truth politics. But there is something Labour can do and there is a bright light at the end of the tunnel that isn't an on-coming train.
David Cameron and Theresa May have both looked to reduce "net migration": the number of people entering or leaving the UK for 12 months or more. This lumps together everybody from asylum seekers to highly skilled worker and leaves us with a misleading picture of migrants in Britain.
Most people do not consider British citizens or students to be "migrants", but this is exactly what net migration does. The total figure can be slashed by 40 per cent by removing both from a more realistic statistic of foreign-born migrants considering a new life in the UK.
About 80,000 of the net migration comes from British citizens returning home after working abroad or taking a gap year. It is baffling why the government fails to treat British citizens no differently than non-citizens. If reducing net migration is its aim and too many British citizens are coming home, is the government seriously committed to encouraging more of us to leave and fewer to return? This is no way to manage an immigration system that works for Britain.
Likewise even Enoch Powell – in his infamous Rivers of Blood speech – declared that students "are not, and never have been, immigrants". When any government moves to the right of Powell on immigration, something has gone very badly wrong.
The Tory focus on numbers is a mistake. For those who think there are too many, any more than one is too much. It's not a case of just getting the numbers right and the votes will follow any more than making the economic numbers case for Remain ensuring Brexit won't happen. We need to get at what the main issue is – and it's not the numbers per se, but the impact we need to focus on.
Labour has something to say here. We launched a Migration Impacts Fund – I paid into it as an immigrant to Britain – that made important inroads during its brief tenure. The fund was created by a surcharge on immigration applications. These resources were then sent to address areas where migration left impacts like more teaching assistants for local schools, additional nurses in hospitals, extra buses to relieve pressures on public transport and support for English language instruction. It was a fund paid for by migrants to reduce their impact on public services – a win-win scrapped by the Tory-led coalition in favour of producing flawed gimmicks. Labour should continue to champion the return of this policy – perhaps renamed the Migration Impacts Reduction Fund to make even clearer its purpose.
But there is more to do. Dame Louise Casey's recent review will make for uncomfortable reading for this government. Its call for more support for English highlights the real terms cuts this has seen since the Tories entered 10 Downing Street. Integration is a problem, even if I disagree with many of Casey's solutions.
For example, integration is not a one-way street. It's not what "they" must do to be among "us", but a bringing together of people. Yes there are positive economic and cultural benefits, but there are impacts too that we shouldn't be afraid to address. When the public raises concerns about pressures on schools, on health care, on housing and public transport, these are impacts that have grown post-financial crash as austerity has taken root. When eastern Europeans came before the crash, immigration was not a top issue.
The big change was not merely the numbers, but primarily the impact as people felt squeezed. When opportunities become more difficult to find and affordable housing further out of reach, it's easy to see how some are blamed for the difficulties of others no matter the contributing underlying causes.
Labour should promote a vision where communities see benefits for all. Yes asylum seekers need better support – there should be no red doors, or worse, in Middlesbrough. But in receiving asylum seekers, communities should see more than support directly primarily to the newest in their midst. If accepting new housing for vulnerable migrants came with extra funding to rebuild crumbling high streets and public spaces, alongside community integration programmes, we begin to move to a more integrated view of a more integrated community. People coming together is in everyone's interest – and we need leadership to champion a way of making migration work for everyone; it's not a zero sum game.
A Tory-UKIP approach of talking numbers only speaks to the head and not the heart – and lumps British citizens together with everyone else as a group their vision of Britain will see less of. Labour should continue to reject this loudly and clearly. If we can show a plan for addressing the impact of migration and beyond a purely macroeconomic eagle-eyed perspective, we can speak better to voters on the ground – and, most of all, continue to help build a greater Britain.
Thom Brooks is head of Durham Law School and author of Becoming British: UK Citizenship Examined, published by Biteback.
More from LabourList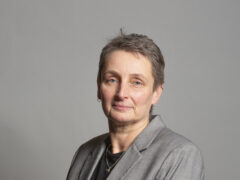 News
Kate Osborne, the left-wing Labour MP for Jarrow first elected in 2019, has revealed that she was issued…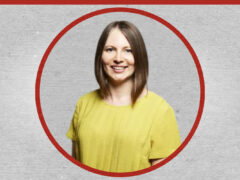 Comment
Leader's report The pre-conference leader's report is traditionally brief. Keir spent the summer on visits around the country.…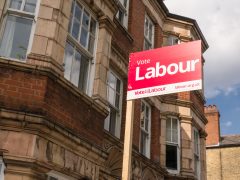 News
Labour's ruling national executive committee (NEC) has passed the rule changes that were legally mandated by the Equality…