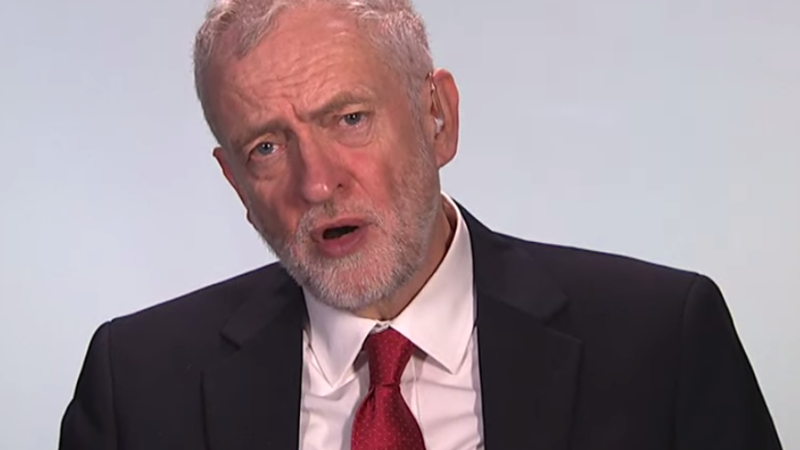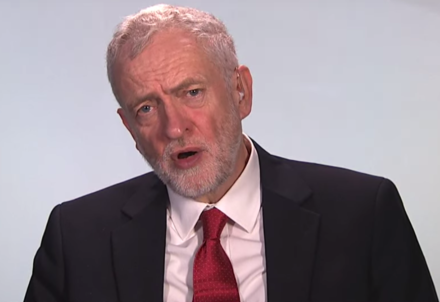 Jeremy Corbyn today vowed to stay on as Labour leader even if the party loses the high-profile by-elections triggered by the resignations of two of his critics.
Corbyn denied suggestions he would be "toast" if Labour relinquishes its seats in Copeland and Stoke-on-Trent Central and said the party would fight "very hard" in the votes.
He used a defiant interview to insist he relished the prospect of fighting the Tories on Brexit, housing and the NHS crisis despite fears Labour could struggle to hold on to the two seats which are up for grabs.
Tristram Hunt, a longstanding critic of Corbyn, triggered a second by-election this week when he announced he was leaving the Commons to become director of the Victoria and Albert Museum.
Labour has struggled with a double-digit deficit to the Tories in the national opinion polls and when Corbyn was asked by the BBC's Andrew Marr if he would be "toast" if they lost the by-elections in the West Midlands the Potteries, he said: "You're making the assumption that everything is a problem. It's an opportunity to challenge the government on the NHS. It's an opportunity to challenge them on the chaos of Brexit. It's an opportunity to challenge them on the housing shortage. It's an opportunity to challenge them on zero-hours contracts. That's what we're going to be doing."
Corbyn was speaking at the end of a turbulent week in which he was subject to a "re-launch", in which his advisors were said to be keen to develop his populist appeal with a plain-speaking approach, but the party seemed uncertain over the detail of his plans to cap executive pay.
Yesterday Corbyn delivered an impassioned address at the Fabian Society's new year conference in which he railed against an elite which, he said, had "stitched up" the political system. He also vowed to nationalise failing private care homes as Labour steps up its campaign on the Tory failures in NHS and social care.
Corbyn was asked by Marr if he ever looked in the mirror and said this  was "not be for me", the veteran socialist dismissed the chances of him standing down.
"I look in the mirror every day and I think 'let's go out there and try and create a society where there are opportunities for all. Where there aren't these terrible levels of poverty, where there isn't the homelessness, where there are houses for all and where young people aren't frightened of going to university because of the debts they are going to end up with at the end of their course."
More from LabourList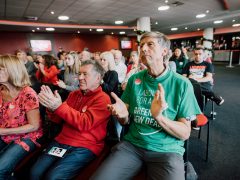 News
Delegates at the Labour Party's annual conference have backed a policy motion calling on the party to back…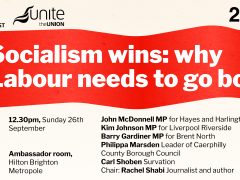 Video
Join us at 12.30pm today for our first Labour Party conference fringe event, sponsored by Unite the Union.…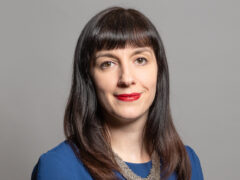 News
Progressive Britain, the organisation formerly known as Progress, is set to unveil a new 'politician's panel' including members…