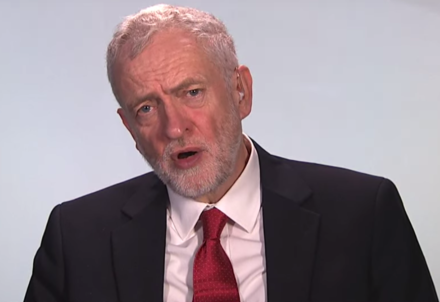 Jeremy Corbyn will tomorrow begin to flesh out his anti-establishment vision when he attacks an elite which "stitched up" the political system and issues a vow to nationalise failing private care homes.
Corbyn is due to deliver an intense denunciation of an elite which "rigged the system for themsleves" at the end of an turbulent week in which he took part in a populist "re-launch" but lost a high-profile backbencher in Tristram Hunt.
The Labour leader will try to increase the pressure on Theresa May over the NHS crisis when he delivers the keynote speech at the Fabian Society's new year conference but it is his broader attack on the governing class that is likely to dominate.
Corbyn will set out one of the key planks of his reforms of big business when he puts private care homes on notice that they must raise their standards.
"Labour will not let the elderly down people who've worked all their lives, paid their taxes and made a massive contribution to society…
"Last year, the Care Quality Commission found that one in five nursing homes did not have enough staff on duty to ensure people received good, safe care.
"It's an outrage. So a Labour Government would give social care the funding it needs and give a firm commitment to take failed private care homes into public ownership to maintain social care protection. It's the least we can do to guarantee dignity for people who've given so much to our country."
Corbyn's intervention comes after his advisors were said to want to re-launch him as a left-wing populist in an attempt to tap into public anger over rising inequality and a political class which appears out of touch.
This week he announced plans for a "maximum earnings limit" and pledged support for Southern Rail strikers but appeared to backpedal from the wages plan when he instead said he wanted to restrict the pay of executives at firms with government contracts.
Tomorrow Corbyn will also aim a few blows at David Cameron and Tony Blair when he attacks "disastrous foreign wars", links between government and big business, tax cuts for the wealthy and a series of privatisations.
"The people who run Britain have been taking our country for a ride," he is expected to say.
"They've stitched up our political system to protect the powerful.
"They've put the country at risk by taking us into disastrous foreign wars.
"They've rigged the economy and business rules to line the pockets of their friends.
"They've slashed taxes on the richest – £70bn from now till 2022 –  and cut pay and vital services for the rest.
"They've sold off our country's assets and handed over public services to be milked by tax dodgers."
LabourList will have full coverage of the Fabian Society new year conference tomorrow.
More from LabourList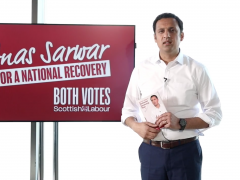 News
Scottish Labour leader Anas Sarwar has warned the 'Progressive Britain' conference today that his party's performance on May…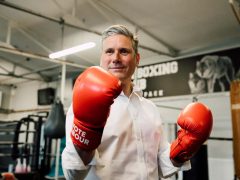 News
Keir Starmer has declared that Labour must "change our party to change Britain" and made the case that…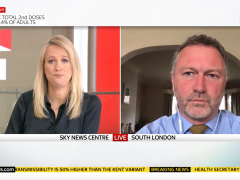 Video
Sophy Ridge on Sunday Shadow Communities and Local Government Secretary Steve Reed backed the easing of Covid restrictions…