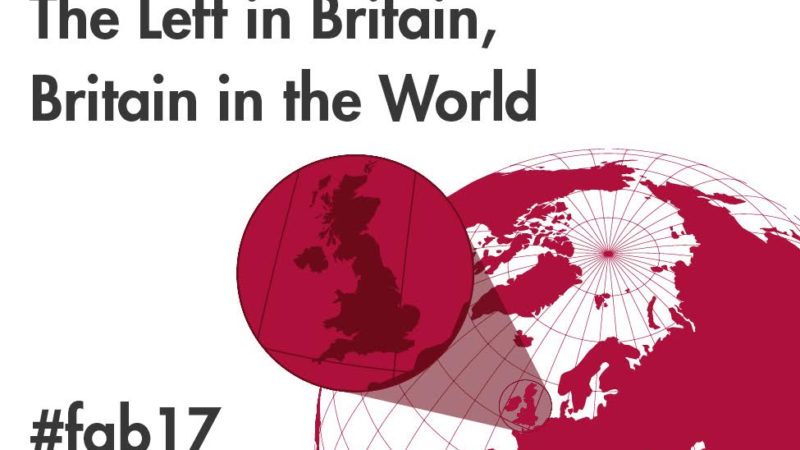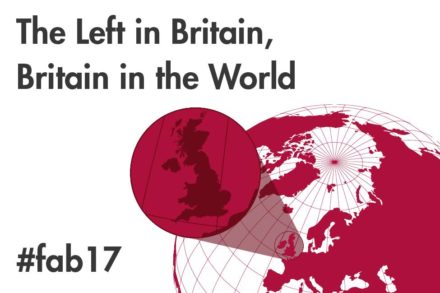 Last week I published a deeply depressing Fabian Society report, which suggested that Labour was 'stuck' and 'too weak to win'. On LabourList I wrote that an uneasy calm had overcome the party: "the calm of stalemate, of insignificance – or is it looming death?" That calm must now end, for if Labour does nothing we'll stay stuck. The future is in our own hands and today the Fabian New Year Conference will debate how the left can prove my gloomy prognosis wrong.  By our shared efforts, we can turn this moment into the darkest hour that comes before the dawn. From here on, Labour can start to take steps forward, not back, on the long path towards power.
After all the setbacks the left has faced in the last few years, the Fabian conference will start by asking if progressive politics is dead. We know what we must make the answer to that question, and a subsequent session will examine how Labour prepares for the big challenges ahead in 2017, from the perspective of tactics, organisation and message. But Labour's renewal will fail if it is superficial. And in another session the conference will look back to our most fundamental values and ask what we stand for. Today, in the party, there is a three-way tug-of-war between populist socialism, mainstream social democracy, and the communitarianism of Blue Labour. Each has something to offer, but can Labour create a fresh politics that coherently combines a bit of them all?
Labour's fightback will also depend on relationships. We are perceived in too many places and by too many people as 'not from here' and 'not for me'. Two sessions will unpick that question in different ways, examining how the party can look, sound and feel more like the country it seeks to represent. One asks 'is Labour just for the inner cities?' and will explore how to reconnect with the countryside and the suburbs; the other asks 'is Labour failing on diversity?' and looks at the party's patchy record of getting people from different backgrounds into positions of power.
The party also needs to start thinking about what might happen if it is able to make some progress, but still stands a long way from outright victory. As Stuck revealed, Labour only needs to improve on its 2015 election result by a small margin to deprive Theresa May of her majority. But the chances of a majority of our own are far, far lower. So we will have to start talking through our options for a hung parliament, no matter how uncomfortable that may be: if we start to move forward, not back, the electoral maths will force the conversation on us. Both Labour and the other parties of the centre and left will need to decide whether they can stomach some form of partnership, if the alternative is a third-term Tory government.
The conference is called 'The left in Britain, Britain in the World' and the second half of the day will look beyond Labour's own challenges and examine the global dilemmas the UK faces: populism, globalisation and the age of Brexit and Trump. Sessions will examine the future of the special relationship; ethics in foreign policy and our global responsibilities; bringing people together in culturally divided western nations; and how we respond to economic globalisation when it leaves too many people behind.
But of course, in 2017, the greatest international challenge facing Britain is Brexit. The conference will crowd-source ideas from delegates on the progressive tests Labour should set for our departure from the EU. Then, to conclude the day, Emily Thornberry and Keir Starmer will appear together to set out Labour's vision for Britain's relationship with Europe and the world. With a positive, confident account of Britain's place on the world stage Labour can start on its journey back. 
The Fabian Society New Year conference, 'The Left in Britain, Britain in the World' takes place in London today.
Confirmed speakers include:
Jeremy Corbyn MP (Leader of the Labour party), Jon Ashworth MP (Shadow health secretary), Dawn Butler MP (Shadow minister for diverse communities), Nia Griffith MP (Shadow defence secretary), Keir Starmer MP (Shadow secretary of state for exiting the European Union), Emily Thornberry MP (Shadow foreign secretary), Catherine West MP (Shadow foreign minister), Rushanara Ali MP (Bethnal Green & Bow), Stella Creasy MP (Walthamstow), Wayne David MP (Caerphilly), Caroline Flint MP (Don Valley), Maria Eagle MP (Garston & Halewood), Kate Green MP (Stretford & Urmston & Fabian Society chair), Margaret Hodge MP (Barking & Dagenham), Stephen Kinnock MP (Aberavon), Alison McGovern MP (Wirral South), Yvette Cooper MP (Normanton, Pontefract & Castleford), Bridget Phillipson MP (Houghton & Sunderland South), Emma Reynolds MP (Wolverhampton North East), Seb Dance MEP (London region), Baroness Jan Royall (Labour peer), Lord Stewart Wood (Labour peer).
More from LabourList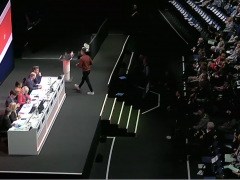 News
Labour passed a number of constitutional amendments, known as rule changes, at its party conference this year. We…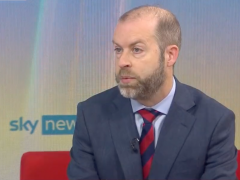 Video
Jonathan Reynolds has denounced the government's economic policy as "unsustainable, dangerous, reckless and a gamble with people's futures"…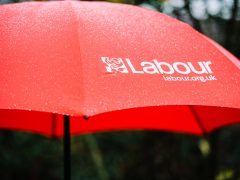 Daily email
YouGov published explosive findings last night. According to the pollster, Labour has a 33-point lead over the Conservatives – which…