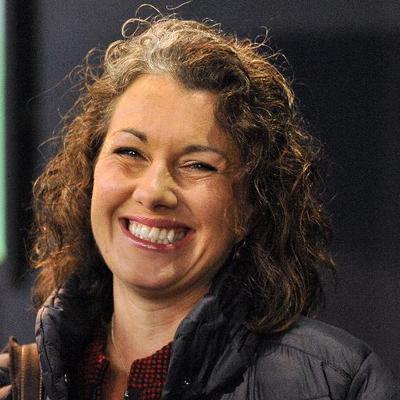 Tomorrow there will be a Commons debate on extending the right to civil partnerships to all couples regardless of gender or sexuality. The private member's bill, published by Tim Loughton and supported by a cross-party range of MPs, is a mere three pages long and simply instructs that a very small amendment – the removal of the words "of the same sex" – be made to the existing 2004 act on civil partnerships.
The partnerships were a landmark policy introduced by the last Labour government, allowing lesbian, gay and bisexual people to have their loving relationships recognised by law and experience the same benefits as married couples for the first time. It was a proud moment for the Labour Party and built on our movement's strong history of pioneering and fighting for LGBT rights.
In 2013 the Marriage (Same Sex Couples) Bill passed through parliament due to the overwhelming support from Labour MPs and finally created parity between same sex and opposite sex unions.
During the passage of the Bill, the question was raised about access to civil partnerships for all couples, whether same or opposite sex. Labour supported access to civil partnerships for all couples at the time but through fear of a wrecking amendment that would have derailed and postponed the implementation of equal marriage, we put down our own amendment stating that the government should consult on allowing all couples access to civil partnerships as soon as possible following the passing of the Marriage (Same Sex Couples) Act.
Delaying the implementation of the Bill at that stage could have meant years of uncertainty and distress for LGBT couples wishing to recognise their union under marriage and so this simply wasn't a risk that Labour was prepared to take under the circumstances.
Since then this government have made a range of various excuses not to bring forward access to civil partnerships for all couples. They have argued that the results of their consultation were inconclusive and that they would have to wait for the outcome of a High Court case amongst other justifications.
But the fact remains that change must ultimately come through action in parliament regardless of the ruling in court.
That is why this Friday, Labour will be supporting equal access to civil partnerships for all couples regardless of gender or sexuality.
Why might different sex couples want the option of a civil partnership when they can formalise their union through marriage and why is this so important?
It is an important principle of democracy that all people should be equal before the law and Labour has a solid record of championing this – from the Equal Pay Act to the repeal of the homophobic section 28 to the introduction of the Equality Act. The current inability for different sex couples to access civil partnerships is arguably at odds with this principle.
Many people would also like to have their partnerships legally recognised, but want to avoid the social expectations, pressures and traditions that can often surround marriage and be able to have the choice to enter into a more modern form of legal union.
According to the Equal Civil Partnerships campaign, there are around 2.9 million different-sex couples that live together without being married, 39 per cent of whom have dependent children. Extending the right to civil partnerships to different-sex couples would help couples who do not wish to marry access greater legal protections for themselves and their family.
In a recent parliamentary debate on the gender impact of government decisions in the Autumn Statement, one MP used a phrase that has stayed with me; "true equality".
On Friday 13 January we have the chance to take another step in extending true equality, admittedly only in one aspect of our lives; choosing the type of partnership that best suits our needs, faith and aspirations. We must support this Bill as a symbol of our intent to create a more just society and, as such, Labour will be giving it our full backing.
Sarah Champion is shadow secretary of state for women and equalities
Value our free and unique service?
LabourList has more readers than ever before - but we need your support. Our dedicated coverage of Labour's policies and personalities, internal debates, selections and elections relies on donations from our readers.
If you can support LabourList's unique and free service then please click here.