There have been times over the last five years when I have sat in the House of Commons and felt as though we had the power to affect real change. Yesterday at Foreign Office questions was not one of them, at least regarding one issue that will surely define our current time. Syria, and the horrific abuse of humanity we have seen there, was hardly mentioned.
The situation for Syrian citizens makes this conversation urgent. Before Christmas last year, we saw the people of Aleppo besieged by their own government. The forces and institutions meant to protect them as citizens, were instead raining bombs down on their children, their schools, and their hospitals. Now, those who managed to flee are held up in Idlib. There they await the same experience as just a few months previously, but perhaps without the same lucky escape. We failed to provide the aid we have accumulated, because we are too timid politically to find ways to get it there.
The UN warned last week of catastrophic flooding from the Tabqa dam, deliberately sabotaged by IS and damaged by US air strikes. Reports from besieged towns are cut off once the towns themselves are cut off. In the absence of western engagement, whole communities are being wiped off the grid.
Amnesty International recently reported that over 13,000 prisoners had been tortured and hanged in secret at Saydnaya prison. The water supply from Wadi Barada, providing for over five million people in Damascus, was cut off for over a month. This despite the ceasefire proclaimed late last year. Many other disruptions to the truce brokered and sponsored by Russia have been reported, affecting citizens across the country whilst averting the gaze of the outside world. They have allowed atrocities to continue under the veil of anti-terrorism, when to Assad, any opposition is a terrorist.
So we have two problems. The first, the dire humanitarian situation in Syria and the desperate need for aid. The second, the vacuum left by British and European disengagement, which leaves world affairs to Russia and diminishes international European law. Why don't we help?
Some people will say we don't help more because we can't. I disagreed before Christmas and I disagree now. We already have aid lined up on the border, we just need to get it to those who need it. A simple problem, and one I think everyone would like to solve. What is the point of spending our money on blankets, bottled water, or medical supplies which sit in crates at border camps, unmoved and forgotten?
We should be asking our expert British armed forces to support humanitarian efforts. Our servicemen and women are exceptionally good at solving problems and implementing the solutions – and can advise on the safest and most effective method. For argument's sake, options include air drops of aid, agreed safe zones close to the border to which we can transport aid, using negotiation to get aid in and people out. But let's not be armchair generals debating the method in absence of the facts. Let's set the humanitarian objective and ask specialists what is necessary to meet it.
But still, none of these require British personnel to fight in Syria; they are not scenarios in the category of intervention which draws consternation. The entirety of the argument is that British aid should reach vulnerable Syrian citizens. The means and manner is a matter for the experts.
It is hard to see the opposition to this argument. We already have the aid, and the need is undeniable. So, to the second problem: our resistance to intervention is allowing global standards of conduct in war to diminish.
By consistently doing nothing, by recoiling in horror at the thought of British engagement, we pave the way for others to take advantage and set new norms. Russia has already demonstrated this by orchestrating talks in Astana, outside of the UN negotiations, resulting in the ceasefire which has been too often ignored at the cost of civilians' lives. This week, though, as the UN holds talks at Geneva to discuss the next steps in Syria, we must make sure that we are an active part of the solution in getting aid to Syrians.
Whilst we debate the merits of intervention, we neglect our humanitarian obligation to the citizens of Syria, and we fail to prevent these atrocities from taking place. If we are not careful, we will also allow a new world order to take hold, in which Russia is the arbiter and international human rights are an irrelevant historic concept.
None of this is good enough for British interests or British values. It's time for Britain to lead.
Alison McGovern is MP for Wirral South.
More from LabourList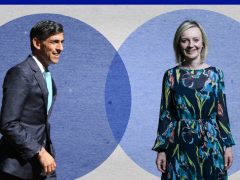 Comment
Rishi Sunak and Liz Truss have now gone head to head in six hustings with Tory members in…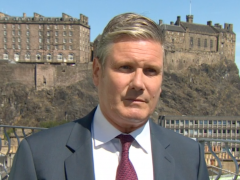 News
Keir Starmer has said that he will set out a "comprehensive set of proposals" to combat the cost-of-living…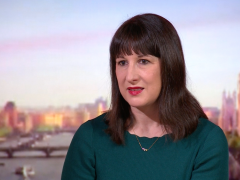 News
Rachel Reeves has urged the Tory leadership candidates to "stop playing to the gallery" and come up with…