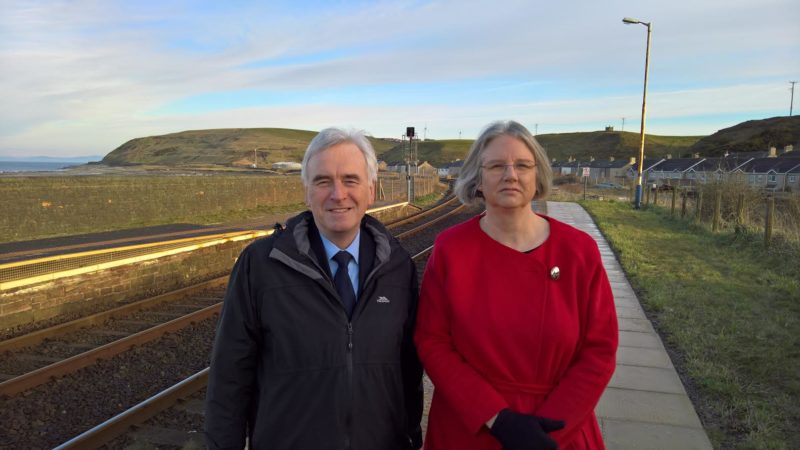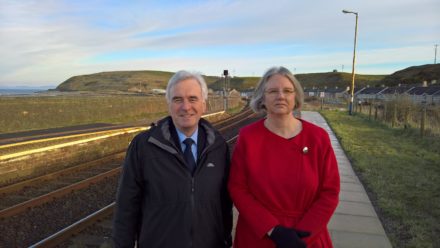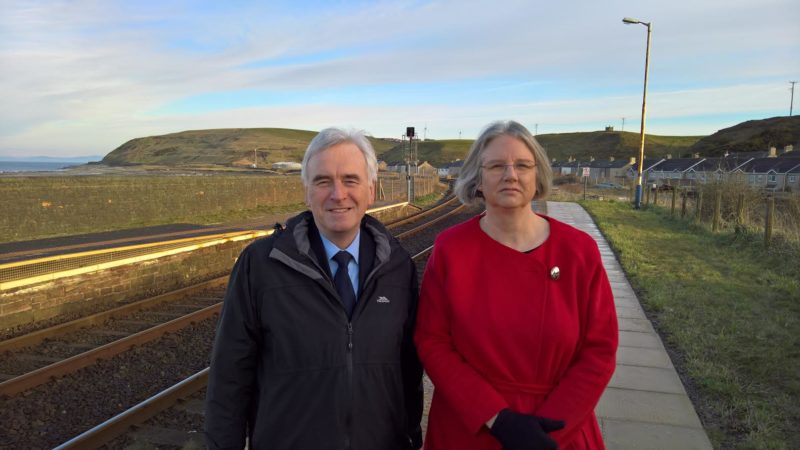 Since Jeremy Corbyn got re-elected last year, Labour's factional battle has centred around a possible rulebook change to lower leadership nominations from 15 per cent to five per cent, nicknamed by centre-left Don Valley MP Caroline Flint as "the McDonnell amendment".
Railing hard against the changes is Richard Angell, director of centrist organisation Progress. Angell contends that "with a five per cent threshold, a group of friends could get on the ballot, never mind a faction" and that "those proposing [it] are treating the Labour Party like their private playpen rather than preparing Labour for power". By contrast some activists and former MPs, like Chris Williamson, have argued the importance of giving members the broadest possible choice of candidates.
In order for the "McDonnell amendment" to pass, it would require a majority of conference of delegates being for the changes, which are 50 per cent members, and 50 per cent trade unions. In terms of the union support for the amendment, they're very divided. Unite may support the changes if Len McCluskey is re-elected, along with the Bakers' Union, and the TSSA could support as well. Usdaw are seen to be likely to oppose, with the Musicians' Union and Community – who both supported Owen Smith -seen to be in opposition to it too. If the vote reaches the conference floor, the outcome may hinge on the votes of unions like Unison and the GMB.
Members are also likely to be split too, based on last year's conference delegates. Delegates last year were considered to be around 55/45 split towards the centre-left, and with moderate victories in regional board elections in London, the North West and the South East, the same result or better is expected by centrists.
Leading figures on the left have been pushing MPs like Angela Rayner and Rebecca Long-Bailey in order to soften the image of the changes by associating the amendment with a less divisive MP than McDonnell. According to a Labour source, "the bar to pass the motion is considerably lower if considered as the Long-Bailey amendment than as the McDonnell amendment". The shadow chancellor has repeatedly denies he wants to stand again, however, following his failed attempt to get on the ballot in 2007.
Insiders believe the only way McDonnell could get on the ballot would be via a five per cent threshold, with other figures like Clive Lewis likely to struggle to obtain a place without a lower threshold. Supporters of the former shadow business secretary contest this however, with many thinking big name activists like columnist Owen Jones would be able to persuade a sufficient number of MPs to lend their nominations in order to make him a candidate. In recent days Lewis has rubbished suggestions he will stand.
It's harder to work out which MPs would benefit from a leadership contest without the McDonnell amendment, as it would be a race to see which left candidate would be able to gather more than 37 parliamentary nominations. "Moderate" MPs hold the opinion that the PLP is only as strong as its weakest 37 MPs, and it's likely a lot of power would be thrust into the hands of soft left MPs who were Burnham supporters in 2015.
Rayner is considered to be well-positioned due to her affable nature and good relationship with neighbouring MPs in Greater Manchester who could lend nominations, like Liz McInnes and Debbie Abrahams. More than likely, a female candidate would benefit from the McDonnell amendment falling, as there is a sense of necessity in the PLP for a woman leader. Emily Thornberry would also be well positioned for a leadership bid, due to support from prominent staff with experience of government like Damian McBride.
A pro-European candidate might also garner sufficient support to contest a leadership election with a threshold of 15 per cent, as there are nearly 20 MEPs who could have significant sway, even after article 50 has been officially triggered. With 52 Labour MPs voting against Brexit, it could even be feasible to have a pro-European candidate from both the left and centre-left wings of the Labour Party, when combined with the MEP totals.
Any swift potential leadership contest is very unlikely without the McDonnell amendment, however. Senior left figures like Seumas Milne want Corbyn to remain leader until the threshold has been lowered, as many believe the project of Corbynism would be likely to fail if the man himself stood down. A threshold of 15 per cent would surely prevent another leader from the parliamentary left caucus and – while making predictions can be risky these days – it is for this reason activists argue so passionately about the "McDonnell amendment".
More from LabourList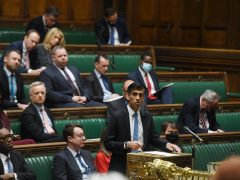 Comment
The Tory Party as the 'tethered beetle' Hailed as the most successful political party in history at attaining…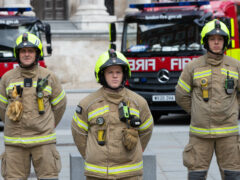 News
The Fire Brigades Union (FBU) has announced that nearly 33,500 members will be balloted on industrial action after…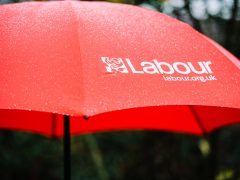 Daily email
Labour's governing body will meet today. The party was criticised as plans – to abandon previously agreed commitments to form…