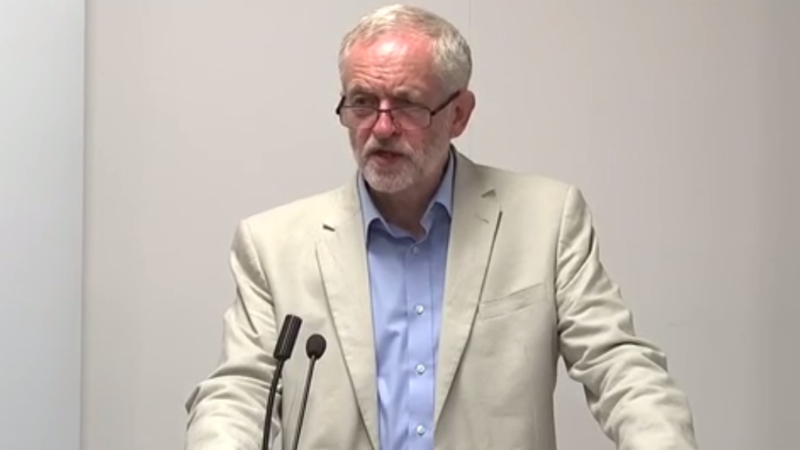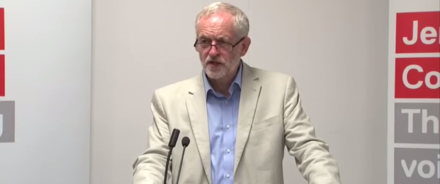 This is the full text of the speech Jeremy Corbyn gave to Scottish Labour conference
Thank you Joe and thanks for standing up for your community and the people of North Ayrshire.
When the SNP ran away from having to deal with the cuts their own Government foisted on North Ayrshire, Labour stepped in.
So thank you Joe for leading the way in local government and showing what can be done by councils to protect services and jobs, invest in our communities and look after our vulnerable people.
And I'd like to thank all our local councillors across Scotland who have worked so hard to keep local services going against a backdrop of cuts coming from the Tories at Westminster and SNP at Holyrood.
I wish all of them the very best in the forthcoming local elections where they – and only they – will stand up to the recent set of council cuts imposed by the SNP Government
Thank you also to Kezia and Alex for leading our Party here in Scotland with a progressive agenda.
Comrades, it's always great to be in Scotland.
Scotland has always been at the forefront of our movement … with many of the great leaders and thinkers across our movement coming from, and continuing to come from, Scotland.
We recently lost an outstanding former Scottish Labour MP.
Tam Dalyell was a man of independent mind and also a great friend of mine.
He epitomised all that is good about our movement and its values.
It was personified by the perspective he brought to international affairs … and his relentless quest for justice on a host of issues including for the Chagos Islanders, who even named one of their islands after him.
John Donne said 'no man is an island.'
He clearly never met Tam.
Friends Tam's thinking, his humanitarianism, his numerous fights against injustice and his values reflect those of our wider movement.
I recommend Tam's book 'The Importance of Being Awkward'
Conference, I was under no illusions about the scale of the task facing me when I first became leader of our great party.
But the elites in Westminster and Holyrood won't just hand power over to you.
You have to fight, to campaign, to argue, to agitate, educate and of course to organise.
Comrades let us never forget it's not called the struggle for nothing.
The scale of how hard our task is to persuade people of our message was underlined just this week in Copeland.
While we stood up to hatred and division in Stoke and defeated Ukip and its sham claims to  represent the working class … the result in Copeland was deeply disappointing … and of course I take my share of responsibility for it.
We haven't done enough yet to rebuilt trust … with people who have been ripped off and sold out for decades … and don't feel Labour represents them.
But now is not the time to retreat, to run away or to give up.
Did Keir Hardie give up the fight? Did Clement Atlee?
Did the miners, who fought for better pay and working conditions from the first days of the mining industry?
Did the UCS employees, the mill workers and many, many more among the industrial working class who were relentlessly exploited in the workplace?
No. They fought back and won time and time again to make their lives … and all the rest of us who came after them … better. That's what we all have to do now and that's what I will be doing…
Labour will be campaigning across Britain … for investment in decent jobs and homes, education for all, support for the NHS and social care, and fair taxation.
And if we stand together, I am confident we can turn back the Tory tide and reconnect Labour with our working class voters and values … so we can win power to rebuild and transform Britain … for the many, not the few.
Conference the SNP pretend independence will magically transform people's lives.
The collapse of oil prices showed how much of a folly that was and what a danger to Scotland's prosperity independence would have been.
The Tories claim they want to take back powers from Brussels and the SNP want to take power back from Westminster.
But neither of them wants to take economic power back from multinationals and big business.
Neither of them wants to change and transform our economy … in a way that ensures no one and no community is left behind.
Neither of them wants to tackle the power and stranglehold the market has over our economy and wider society.
And instead of taking back powers to end the race to the bottom in job security … and invest in the economy of the future … the Tories want to use Brexit to create a deregulated bargain basement tax haven economy on the edge of Europe.
The truth is the Tories are wooing Donald Trump because they want the kind of trade deal that would hand our public services over to US corporations … and slash taxes for big business and the richest to lure them in …
What a prospect.
Let us never forget that cutting taxes for big business was also exactly what the SNP wanted to do in the referendum.
They promised Scotland they would cut corporation tax to help Scotland become competitive, dynamic and business friendly.
But conference, how would giving corporate giants tax cuts … sort the underfunding of our precious NHS or fix the social care crisis?
How is that type of economy going to tackle poverty and the scandal of health inequality that so stubbornly persists here in Scotland?
It won't work for the Tories.
And it won't work for the SNP.
The harsh and tragic reality for far too many of our citizens is that having a low tax, unrestrained free market economy is bad for them, and bad for society as a whole.
Comrades I am sick of how normalised poverty and inequality are becoming … and I'm sick of the rigged economy that makes it happen.
And Comrades I am sick of people dying from the impact of endless austerity.
And I know you, we the Labour Party, are too.
We don't want to live in a society where so many of our people sleep in doorways.
We don't want to live in a society where foodbanks are seen as the norm.
We don't want live to live in a society where welfare sanctions literally starve people and force them to scavenge in bins outside supermarkets to feed themselves.
We don't want to live in a society where people die, yes die, from the cold because they can't afford to heat their house … while the private energy corporations make massive profits out of price hikes.
We don't want to live in a society where people languish in hospital because there is no social care available for them.
We don't want to live in a society where so many of our young people's lives have already been mapped out because of an accident of birth.
Where so many of our children live in poverty …
And where poorer children leave school with a huge difference in educational attainment compared to their affluent class mates.
That's why I'm delighted that Scottish Labour announced yesterday a new policy to use the powers of the Scottish Parliament to increase Child Benefit which will lift thousands of Scottish children out of poverty.
We don't want to live in a society where we don't treat our elderly people with the dignity and respect they deserve after a lifetime of service and work.
We don't want to live in a society where nearly 19 million people are either at or near the poverty line despite the large majority of them going out to work every day.
Friends all of this and more makes me angry.
But I want to assure you that anger fuels my energy and commitment to make our society better.
Of course as the Party of Labour and the trade union movement we know that a central part of making society better is improving people's lives at work.
We get a lot of talk from the Tories – and the SNP – about how there are more people in work than ever before.
But it's not difficult to have high numbers of people employed ….when you've got zero hour contracts … and race-to-the-bottom agency working …. at the heart of the economy.
It's not difficult to have high numbers of jobs when people need to have two or three of them just to make ends meet
And it's not difficult to have high number of businesses being formed when your idea of the future is the so called gig economy … with its bogus self-employment and dodging of responsibilities by companies.
But conference, we also need to ensure those small businesses in need of support and looking for investment are given the help they need.
Too often banks have been party to the destruction of small businesses starving them of the finance and backing they desperately need to get off the ground.
Rest assured we will break this cycle with our plans to provide investment, via our national investment bank, to small businesses … which will help both them and the wider growth of our economy.
Conference, we have a different vision for work … one that ensures it brings security not uncertainty, and that effort brings reward – not subsistence.
We have a vision that ensures people have rights in the workplace – and the capacity to organise together to ensure those rights are enforced.
And we have a vision where we use the tax system to encourage investment in transforming our economic base rather than the offshoring profits.
Not just more jobs – but decent jobs.
Our vison of the economy isn't one that's content with just delivering sustainable economic growth … though that is essential.
We want to ensure the rewards of that growth are spread far more fairly and equally throughout society.
John McDonnell is doing excellent work in outlining how we can make the banking system what it should be – an engine for investment not a casino for gambling.
Where the rich expect to be able place bets and collect winnings regardless of how the dice falls.
We can and will fix this rigged economy and make Britain a fairer, more just and equal place.
We know that a huge array of problems have been fuelled by a cruel Tory Government that has unleashed an unprecedented attack on working people, the welfare state and public services.
Friends let no one be in any doubt about how callous this Government is … Last Thursday on the day of the by-elections they sneaked out a plan … to strip entitlements from over 160,000 disabled people receiving Personal Independence Payments … despite a court ruling against the government.
Conference the nasty party is back with a vengeance … shifting heaven and earth to hand tax breaks to the super-rich … and defying the courts to take money away from people with disabilities.
At the last Budget Labour forced the government to U-turn on £4 billion of cuts to Personal Independence Payments for people with disabilities …
Conference, if we campaign now we can stop this attack too.
And let's not forget the role of the Liberal Democrats.
They propped up the Tories and helped deliver huge cuts north and south of the border.
We should never, ever forget their collaboration with the Tories and their role in attacking the living standards of every single working person in this country.
However in some ways we should not be surprised by what the Tories have done.
They are Tories after all.
Their central purpose is to represent the owners and not the workers … the few and not the many.
The SNP tries at Westminster to paint itself as progressive.
But in many ways they are just like the Lib Dems.
They talk left in opposition but when in power they go right.
The failure of the SNP Government to use the powers of the Scottish Parliament, the choices they have made and their abject failure in some policy areas reveal much about the SNP.
It reveals a party intent on stoking grievance politics and blaming others for their own mistakes because they've taken their eye off the ball.
Only a year or so ago we were told by the First Minister that we should judge her on her record.
Well let's do just that.
It is an SNP record that cut college funding, which led to fewer lecturers, less teaching hours and less students going into further education.
It is an SNP record that saw the bizarre spectacle of an Education Secretary initiate a teaching recruitment drive because his cuts as Finance Secretary led to a reduction in teachers!
And, what about their record in local government?
A centralising agenda, reducing the power of local government, while slashing funding by £1.5billion since to 2011
And what about their record in transport?
Scotland's rail services were franchised to a Dutch state operator to help them subsidise their own railways back home with the profits they make from Scots here.
They give your money to foreign companies to run your railways and in return you get a poor train service!
Or conference, what about their failure to tackle poverty and inequality.
220,000 Scottish children – nearly a quarter of a million – now live in poverty.
And the health of Scotland's children, most often the poorest, is amongst the worst in Europe.
Finally, what about the SNP record on social care?
They oversaw a crisis where far too many people don't get the care they need and deserve.
It is a social care service that is so bad that 700 people died in Scottish hospitals waiting on a care package.
That isn't a record to be proud of.
That's a record to be ashamed of.
The SNP could do something about all of this.
They have the powers to raise taxes to tackle these problems.
To help lift our children out of poverty.
To help our elderly people get the social care they need.
And to help our councils provide the public services their people rely on.
But instead, the SNP are content to cut the money they give to councils by £170 million; assisted of course by the Greens.
Conference after selling out local councils I say to you never again to accept any moralising lectures from the Greens.
The SNP Government is passing the buck, the blame and the bill onto councils.
The SNP likes to say they're standing up for Scotland.
But they're actually standing by and devolving Tory austerity to every doorstep in Scotland.
They're not standing up to Theresa May.
They're doing her job.
But the SNP doesn't want to us to focus on their abysmal record.
They want another independence referendum and are using Brexit as their leverage.
I accept that Brexit has unleashed uncertainty, instability and concern amongst many, many people.
But we cannot simply wish away the result.
Can you imagine the reaction from those 17m people, including 1 million from Scotland, who voted to leave the European Union if we simply ignored them?
What we can do, what we must do, is build a movement to ensure that Brexit does not lead to the bargain basement, low tax, tax haven Britain that is quite clearly the Tories' real agenda.
And we must work with others to shape a people's plan for Brexit and the progressive new relationship with Europe that we all want to see.
On Friday we held a Road to Brexit conference with European Socialist leaders, Trade Unions the CBI and other interested organisations to see how we can deliver the right deal for Scotland, England, Wales and Northern Ireland.
Conference part of that deal must include protecting the rights of EU nationals living here.
Our motion giving rights to EU nationals was passed by the House of Commons last July.
Because of the way that parliament works it does not have automatic legal effect. The Lords are considering an amendment to give EU nationals rights to stay.
But let me be clear … Labour will not give up on our demand for rights for EU nationals living here to be able to stay.
And nor will we stop our demands to protect UK nationals living across Europe.
Conference, people don't like the fact that an independent Scotland that stays in the EU … would mean joining the Euro and having a hard border with the rest of Britain.
Neither do they like the idea of giving back powers to Brussels that they have just got back, for example in agriculture and fisheries.
Regular polling since Brexit has shown a drop in support for independence … there is no appetite for yet another referendum.
To the SNP I say this. Listen to the people and respect democracy.
The Scottish people are telling you to get on with your day job.
And start fixing the mess you have made.
But maybe that's too much like hard work for the SNP.
Far better for them to call for another referendum to divert attention away from their appalling record on colleges, social care, the NHS and transport.
But class, not identity, is what still has the greatest impact on most people's lives.
It's the class that they are born into that shapes their life chances.
If you look at Nicola Sturgeon's constituency in Glasgow and mine in London, you'll see many of the same problems.
Unemployment and poor housing, poverty pay and exploitative private landlords
People with blighted prospects and lack of opportunities.
What's required for the people of Blackburn, Newport, West Lothian or Lancashire – is a challenge to the power that is wielded, without genuine democratic accountability, by big business and City finance.
Independence doesn't offer that.
In fact the SNP plans for tax cuts to lure businesses North is a carbon copy of what Theresa May is trying to do with the EU.
As my good friend Neil Findlay put it:
"You can't pay your bills with a Saltire and you can't eat a flag."
It is the rigged economic system we need to challenge.
If Scotland pulls away from the UK we will weaken our ability to challenge the system that creates the inequality and poverty in Islington, in Govanhill and countless places across Britain.
Let none of us ever forget our achievements.
The creation of the NHS.
Cutting waiting lists for treatment from 18 months to 18 weeks.
42,000 extra teachers and over 200,000 support staff.
The Education Maintenance Allowance.
Record number of people in higher education.
The Minimum Wage.
Sure Start Children's Centres.
Statutory Union Recognition.
Doubled the number of apprenticeships.
The Human Rights Act.
The Climate Change Act.
The Northern Ireland Peace Process.
And let's never forget, we gave true power to the people of Scotland to decide their future.
This is a list we must always,always be proud of.
It has been Labour and our progressive politics that has transformed the lives of people in this country
I noted earlier this year that Independence would mean turbo charged austerity.
I stand by that.
Since September 2014 when Scotland voted convincingly to stay within the UK, the case the SNP presented has weakened.
The fall in the oil price and the volatility of the market has exposed the folly of building an economy dominated by oil production.
The GERS figures -and these are the SNP Scottish Government's own figures – said that there would have been a near £15 billion deficit between what Scotland spends and raises in revenue.
And conference I have not even mentioned the currency yet…very few want to join the Euro (a real prospect if Scotland become independent in Europe) and most, including the SNP in 2014, want to keep the pound.
Which would have the ludicrous situation of Scotland tied to a currency from the country they have supposedly just became independent from only this time without any political representation and control over the central bank.
What a bizarre proposal from a party who want to become independent.
Friends I am not saying, and have never said, that Scotland couldn't run its own affairs.
Or that it does not have the talent and ability to do so. But I do think it wouldn't be in the interests of working people.
The links between Scotland and the rest of the UK are far deeper and stronger than those between the UK and the EU.
Scotland leaving the UK would only amplify the harm of a brutal Tory Brexit.
And Scots would find themselves with the same problems they have now.
Problems that are common to Glasgow and London, Plymouth and Perth.
Friends I accept that many Scots feel let down and left behind.
But we are committed to the redistribution of power and wealth in a way that no other party will ever even consider, let alone achieve.
We are committed to fixing our rigged economy.
We are committed to tackling the underfunding crisis in the NHS and in social care.
We are committed to education for all no matter their parents income and background.
We are committed to investing in the arts and unlocking the artistic potential in every single child.
We are committed to make work fairer and better paid.
We are committed to growing our economy via massive investment from the creation of a national investment bank.
With Scottish, Welsh and regional banks to support investment-led growth
We are committed to an industrial strategy that creates work and new industries for the 21st century.
A policy that I also know is being formulated here under the careful eye of Richard Leonard.
We are committed to hundreds of thousands of new homes, including providing the resource for 60,000 new homes here in Scotland.
We are committed to giving renters a new charter of rights … putting an end to rough sleeping … and helping young people on ordinary incomes to buy a home of their own
We are committed to helping – not punishing – people who find themselves in difficulties and in poverty.
We are committed to ending the punitive sanctions regime and ensuring there are no more I, Daniel Blake's.
We are committed to ending the obscenity of poverty and hunger in Britain in the 21st century.
We are committed to making sure there is no need for food banks and charity to feed and look after millions of our people.
We are committed to a wide ranging green agenda that builds a green economy and contributes to tackling climate change in a radical and substantive way.
We are committed to backing human rights for all, peace and internationalism and creating the type of ethical foreign policy envisioned by Robin Cook.
We are committed to tackling the worrying rise in racism and xenophobia and will always remind people that a society should always be judged on how it looks after and cares for desperate people and refugees not how it shuts the door on them.
Conference we would never shut the door on poor innocent, unaccompanied children fleeing war and persecution.
But that's what the Tories have just done,
Shame on them.
We are committed to redistributing more power and wealth across our Nations and Regions.
We will be launching a People's Constitutional Convention to see how best we can achieve this.
I am delighted Kezia and Scottish Conference are fully behind this plan and I look forward to all of us working together on this.
A vision that will not just see constitutional tinkering for its own sake.
But to ensure political and economic power is genuinely redistributed from bosses to workers, from landlords to communities, from bankers to people
Only Labour can develop and implement such a radical programme.
It is a radical Labour programme that is needed more now than ever.
Labour is needed now more than ever.
The policies and ideas we are setting out are policies whose time has come.
But to win that fight we need to remain united.
United in our belief in our movement.
United in our commitment to once again make our society fairer, better and more just.
And united so we can provide our people with the hope they desperately need.
Keir Hardie once said 'socialism offers a platform broad enough for all to stand upon.'
We must build that broad platform so we can all stand up for Scotland,
Stand up for workers,
Stand up for carers,
Stand up for businesses,
Stand up for students,
Stand up for nurses,
Stand up for teachers,
Stand up for pensioners,
Stand up for young people and stand up for families.
Conference, together we are stronger.
Unity is still our strength.
So let's take our fight for social justice to every doorstep, every village, every town and every city to show there is an alternative to austerity.
That there is an alternative to division and narrow nationalism.
And show that Labour is the only party than can and will stand up and deliver for Scotland.
More from LabourList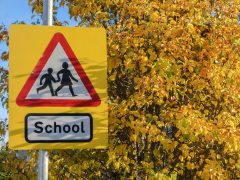 Comment
Unlike 1997, education is not going to be a top tier issue at the next election. That will…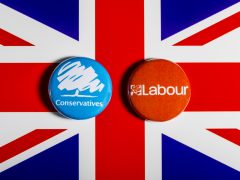 Columnist
If you listen to some commentators, you'd think Labour are now destined to be the largest party in…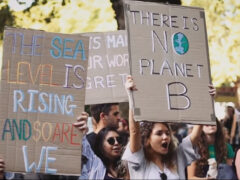 Comment
If the past two years have taught us anything, it is that there is still a lot of…