To govern the nation well means being in touch with the realities of the whole of the nation. To have a chance of representing the nation at the very least means being present in every community – whether you see representation as just providing a voice or an elected representative.  
Both can be of help to a community, particularly if they have otherwise been forgotten, either by the Tories who take them and their votes for granted, or by Labour when we write off the Tory shires. 
Right now swathes of Britain are both taken for granted by this government and will be misrepresented in the negotiations over Brexit and the future direction of the country.  
While some counties of England suffer from a local selective education system, there is no mandate to force such arrangements on the rest of England. While every community suffers the consequences of a health and social care system under pressure, there is no mandate for sustainability and transformation plans that close local services and centralise provision many miles from many communities. While some local authorities benefit from city deals and new powers for new mayors, there is no mandate for massive reductions in local authority grants that put many services at risk and may make some authorities barely viable.
Our opportunity to give those taken for granted people the voice they deserve will soon be upon us. On May 4 we will see country-wide with local elections taking place across Scotland, across Wales and across every part of England (other than the capital).  
And let us not forget that while the party is particularly concentrated in the major cities and urban areas of Britain, more people live in areas of England that are defined as rural that live in London (9.2m compared to 8.6m).
Whichever way you view the Labour Party, as part of a wider movement, or as an electoral vehicle focussed on Parliament, one thing is clear: these elections offer the first opportunity for the resurgent Labour Party to deploy its huge membership.
With 125,00 members in London alone, this is a powerful asset for winning the council seats and combined authority mayoralties that can be the building blocks towards the next general election.
That's why Labour: Coast and Country has proposed the Get London Out campaign – an opportunity to twin the London boroughs and their local campaigners with areas elsewhere to campaign for the English and Welsh local elections.  
So if your London local campaign forum wants an opportunity to make a difference to the next national election, wants to help Labour reinforce its presence in communities across the UK, and wants to put Labour in a stronger position for 2020 then drop drop us a line and we will help connect you up.
Or you can make it happen yourselves, and directly contact a local campaign forum that makes sense to your borough. For instance, it is only 90 minutes by train from Camden to Stoke-on-Trent (and Staffordshire), or from Islington to Derby(shire), Sudbury (Brent) to Sudbury (Suffolk). It is even less than that from Holborn to Sittingbourne, Kent – a CLP twinning we are already aware of.
Every London local campaign forum could make such a connection, and contribute the time and effort of London members, in person or by phone.  It will help us win marginal English county council seats, Welsh local authority wards and more mayors than might otherwise be the case. It will grow our reach and help improve our position for 2020, and we members, and the party at large, might learn something about why see seek the responsibility of governing, and the needs and ambitions of those we seek to represent.
Hywel Lloyd is the co-founder of Labour Coast and Country. You can follow them @LabourCC
More from LabourList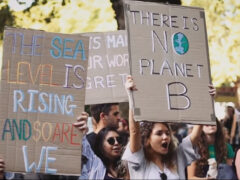 Comment
If the past two years have taught us anything, it is that there is still a lot of…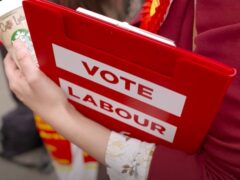 News
Aspiring Labour MPs can now apply for selection in all remaining seats without prospective parliamentary candidates, with the…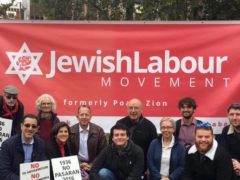 News
An academic and former Labour councillor who called for someone to "blow up" a one-day conference planned by…