After 47 years in parliament, father of the house Gerald Kaufman passed away last month. His death, at the age of 86, prompted a by-election in the Manchester Gorton constituency he represented.
Kaufman posted a 24,079 majority in the general election meaning the seat is regarded as ultra-safe.
It has been suggested, however, that a proportion of Labour votes could be at risk because of the party's three line whip on article 50. Some 65 per cent of people in Gorton backed Remain in the referendum last year.
The Lib Dems, who will campaign on a pro-EU message, slumped in the seat in 2015 however when they dropped from second to fifth place and lost more than 10,000 votes.
Labour's application process for Manchester Gorton opened today. The CLP continues to effectively be in special measures.
Activists who are expected to apply to be the Labour include:
Rabnawaz Akbar
Rabnawaz Akbar is a councillor for Rusholme, within the Manchester Gorton seat, who backed Yvette Cooper in 2015. He is considered to have a large block vote from his ward and hopes to win backing from Unite. With Tony Lloyd's expected entry into the selection, Akbar is considered unlikely to be shortlisted.
Mike Amesbury
The councillor and former advisor to Angala Rayner well known within Manchester politics and has previously described his faction as "the Labour Party". He is now stakeholder manager for Andy Burnham and would seek to be the unity candidate. He could win backing from Unison.
Afzal Khan
The Greater Manchester MEP is a former solicitor and police constable and is considered to be the front-runner locally. He backed Andy Burnham for leader in 2015 but did now swing behind the Leigh MP in the metro mayoral selection last year. Khan is likely to be supported by the CWU and could pick up an endorsement from the GMB. 
Tony Lloyd
The former MP for two Manchester seats – who stood down in 2012 to become Manchester's police and crime commissioner – is considered a left field choice. Several local sources have claimed Lloyd will be a candidate in the selection because he is seen as a unifying option in a troubled CLP. However, Lloyd's entry as a candidate could open old wounds from last summer's metro mayoral selection, as his candidacy is likely to block prominent Burnham supporters from the shortlist. He may win the backing of Unison and the GMB in the selection.
Amina Lone
The Hulme councillor was parliamentary candidate for Morecambe and Lunesdale at the general election. She has a good profile across Greater Manchester, and was at one point encouraged to stand for mayor. Lone is considered a safe pair of hands by all involved, which may help her if the selection is as feisty as expected. She is expected to be supported by Usdaw.
Luthfur Rahman
The ex-chair of Manchester Gorton CLP is a councillor for Longsight and an executive member for culture and leisure. He also backed Cooper for leader and has strong ties to the CWU but may face an uphill battle to be shortlisted.
Julie Reid
The Gorton South councillor is a vocal Corbynista and has a dedicated following amongst members in the seat but there are rumours Sam Wheeler could be pushed as the left-wing candidate. Due to the increasing number of prominent local politicians entering the selection, Reid's chances are viewed to be on the up, as it makes the shortlisting of Sam Wheeler less likely.
Sam Wheeler
Wheeler, whose name was largely introduced to Gorton activists on the first time in media reports last week, is also likely to contest the selection. He is seen as the preferred candidate of Corbyn's office and is something of a dark horse in the selection.
More from LabourList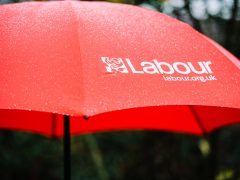 News
The Labour Party has revealed that its membership fell by more than 90,000 in 2021 with a loss…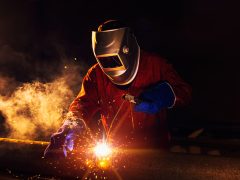 News
The UK government is failing to keep up with its European counterparts in efforts to decarbonise the steel…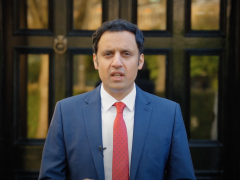 News
Anas Sarwar has called for emergency legislation to be put forward in the Scottish parliament in response to…