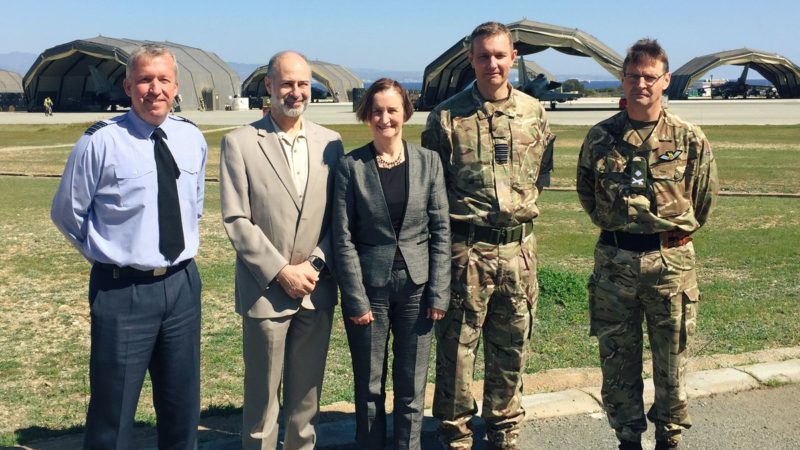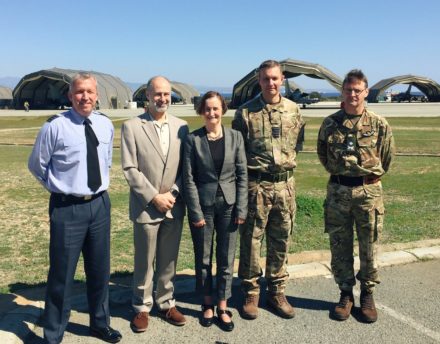 Earlier this month I had the tremendous privilege of visiting our UK service personnel stationed in Cyprus.
As well as seeing our soldiers' valuable contribution to the UN peacekeeping mission on the island, I also met with crews at RAF Akrotiri who are fighting Daesh in Iraq and Syria as part of Operation Shader.
Along with my colleague Fabian Hamilton, I saw the aircraft and met the crews from 903 Expeditionary Air Wing who keep up the daily stream of jets flying off over the Mediterranean to gather intelligence and strike very precise Daesh targets. We were both struck by just how relentless the pace of work is for our pilots and their dedicated support teams of ground crew and maintenance staff, with everyone on the base playing their part in this challenging operation.
The campaign is making painstaking but nevertheless considerable progress. The air cover that our crews provide has enabled Iraqi forces to drive back Daesh and advance on Mosul, liberating most of the east of the city. The challenge now is to drive Daesh out of the more densely populated west Mosul, and eventually out of Iraq altogether.
But the operation to defeat Daesh in Iraq and Syria is far from over, and it is likely that our Forces will be involved for quite some time. Even when, as we all hope, the daunting task of liberating west Mosul is complete, preventing Daesh from regrouping and making renewed attacks will be vital for enabling citizens to return home, and allowing reconstruction to get under way.
Operation Shader is immensely important, not only for safeguarding the people of Iraq and Syria, but also for protecting British citizens from the global threat posed by Daesh.
It is now almost a year to the day since Daesh suicide bombers killed 32 civilians in Brussels, and Daesh-inspired terrorists have taken lives in Paris, Istanbul, Berlin and Sousse. We know that Daesh is directing attacks from its bases in the region, and its propaganda videos filmed in Mosul and Raqqa have radicalised many attackers across Europe and North Africa.
The dedicated work of our forces in Cyprus is vital to defeating Daesh and its poisonous ideology, and to keeping our own citizens safe.
I know that this responsibility weighs heavily on the servicemen and women whom I met in Cyprus, and yet many people back in Britain may not be fully aware of their service in the skies above Iraq and Syria, night and day, protecting us at home.
But in spite of their service and dedication, the men and women of Operation Shader do not currently qualify for a specific service medal, as opposed to those who have served in theatres like Iraq or Afghanistan.
Although the campaign may be different from more traditional ground offensives, it is right that we recognise the dedication of these forces, and the real risks that our pilots face.
The government has said that it is looking at this, but nearly two and a half years after our forces first began their campaign, it is now time to do the right thing and come forward with an award.
Of course none of the personnel that I met in Cyprus are serving for a medal – they serve out of duty and their unrivalled professionalism. But as these men and women work tirelessly to defend us at home, it is only right that their unique service is properly recognised by the nation with a medal – this really is the very least that they deserve.
Nia Griffith is shadow secretary of state for defence
More from LabourList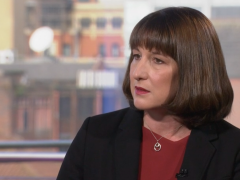 News
Rachel Reeves has argued that banning emergency service workers from going on strike is the "wrong solution to…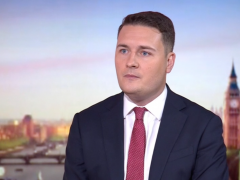 News
Wes Streeting has pledged to maintain key standards for patients and argued that targets are "vital" to ensure…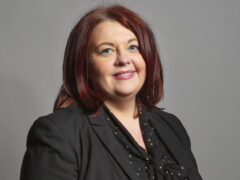 Comment
"We've had 12 years of a Conservative government who, quite frankly, are failing the people of this country…