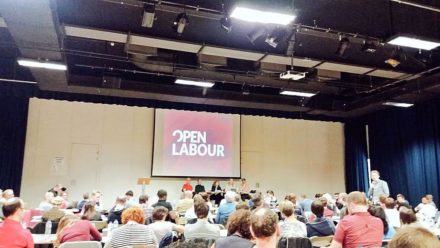 Polly Billington made an interesting point at the Open Labour conference on Saturday. "People are more interested in security than opportunity," she said. This point deserves further thought, both in Labour's policy and also how we present ourselves.
With an attendance of 230 members from across the country, the Open Labour organisation was created as an ideas forum for the soft left, positioned between Progress on the right, and Momentum on the far left. The idea being that a soft left institution reflects the objectives of the Labour movement while also being realistic about what is deliverable.
Polly, a former journalist, was a lieutenant in Ed Miliband's leadership campaign and went on to fight the parliamentary seat of Thurrock in Essex, a long time Labour seat that went to the Tories in 2010 and was narrowly held by them in 2015 despite intense campaigning. Being a town rather than a city, the constituency is a key demographic due to the large number of working class people who feel that Labour is not representing their culture, identity, or needs.
When Lisa Johnson, of the GMB, questioned whether automation will benefit workers or just those at the top, she was indirectly making the same point. People feel insecure. Opportunity is not their need right now, security is. If Labour were to talk about "security" while the Tories speak about "opportunity", then there would be a clear dividing line between the two parties.
Our slogan at the last election was a "Better plan for a better future" which hints at optimism and policy knowledge rather than the here and now. At that election, Miliband's pitch was that the Tories will benefit the rich and leave everyone else behind. This was a message of inequality.
Since Jeremy Corbyn has been leader, the message of inequality has been amplified. No one disagrees with the truth of it, but I wonder whether agreeing with a point will cause people to vote for it. We have to focus on the issues that affect their lives directly, and insecurity of their jobs and homes is a big deal these days.
Owen Jones spoke of the way that Labour speaks statistics while the Tories strike at the emotional heart of the issue. You could also apply this as a criticism of that Labour slogan.
"A better plan for a better future" sounds like we have lots of policy wonks working like beavers, but it doesn't address the people's fear and insecurity in a free economy at a time of great change.
Johanna Baxter, a former representative on Labour's ruling NEC, rejected the idea of a liberal alliance with the SNP, as they aren't liberals. This strikes at the very heart of what Open Labour are about. We're not planning on selling our values down the river. However, I would add that we don't have to wear our heart on our sleeve. We have to have a front of house and rear of house, when it comes to speaking amongst ourselves and speaking to the electorate.
We can be concerned with inequality, but when we speak to the electorate we have to have a message that we are the party of security, while the Tories are not. They will continue to speak about opportunity, which we certainly don't object to, but it's not the message we should be pushing.
At the moment the debate between the Tories and Labour could be distilled down to "opportunity" versus "inequality". People will agree that inequality is wrong, but it is human nature for the individual to hope that opportunity will come their way. At that point the voter may consider that inequality is an issue that affects others, while opportunity is something that can come their way, depending on who they vote for. In that instance, we lose.
If we make security the heart of our message, then people can still hope for opportunity, but they will vote for Labour, because Labour reflects their concerns more so than the Tories currently do.
Dan McCurry is a member of Open Labour and a party activist in London.
More from LabourList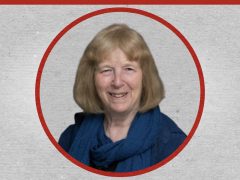 Comment
The national executive committee (NEC) met in the Labour borough of Westminster, the first time anyone has been…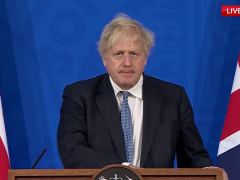 News
Three in five people feel that Boris Johnson should resign following the publication of findings relating to the…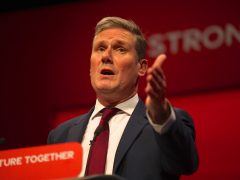 Comment
Below is the full text of the speech delivered by Keir Starmer in response to a statement from…