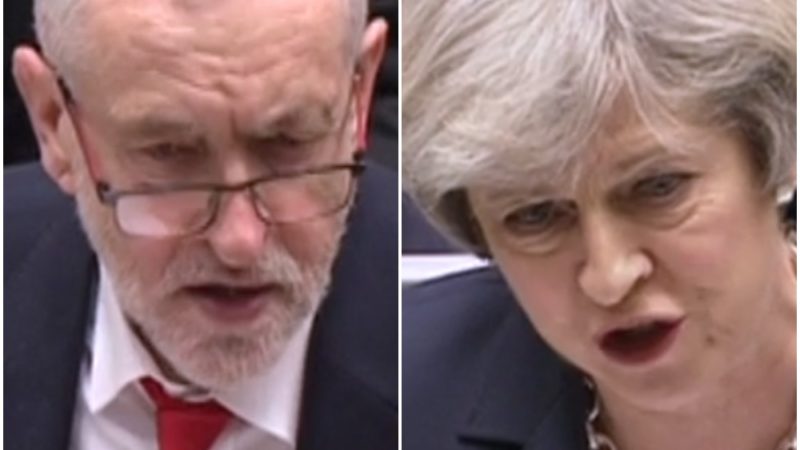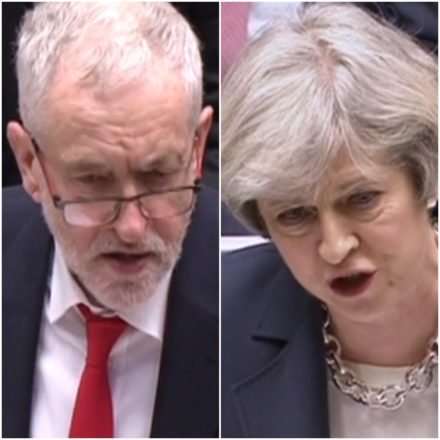 "We want a staircase for all not a ladder for the few", Jeremy Corbyn said today.
His critique of grammar schools, and the core ideological difference between the Tories and Labour is bang on here – that whilst selection might improve the lot of a very few – and be portrayed as meritocratic – the Tories are not the party to deliver social justice.
Corbyn was correct but the image he used here was so obscure and unclear that the point risks being lost. Unfortunately, this was the story for much of today's prime minister's questions, where the Labour leaders attacks were not targeted at the Tory jugular.
He began on the government's humiliating Budget u-turn after Philip Hammond announced plans to scrap the national insurance rise laid out last week.
"It seems to me like a government in a bit of chaos here… [with] a budget that unravels in seven days," the Labour leader.
It was a strong start and is, of course, where we need to hit the government. To backtrack on one of the few big pledges in the Budget just a week after it was announced is more than just embarrassing for Theresa May – it's downright chaotic.
Corbyn called on May to apologise for the stress they caused to the many millions of self-employed people – and he was right to do so. To tell so many workers and their families they would have to pay more tax, despite the policy directly breaking the Tory manifesto, was shameful.
The difficulty for Corbyn was, however, that he did not focus on one particular issue. This wandering approach allowed May to duck and dive without being caught out. We know she likes to evade questions, and indeed her approach to questions from Labour backbenchers proves she cannot give a straight answer, but this needs to be highlighted much more succinctly if she is to be skewered for it.
Corbyn moved to school funding, which is fertile ground for Labour, given how the Tories seem much more concerned by increasing grammar school places than directing funds where they are needed most.
"It would be a very good idea if the prime minister listened to head teachers all over the country desperately trying to work out how to balance the books in their schools, losing teachers, losing teaching assistants, losing support for their children because the schools' budgets are being cut. She knows that, we all know that, everybody out there knows that," he said.
He's right, yet May's stock responses on the supposed diversity of funding for various school types, and how the Tories are the only ones to be trusted on the economy, were able to remain broadly unchallenged because he did not quite have the laser-like precision needed to eviscerate the Tories.
Questions from the Labour MPs further back were, however, particularly punchy today.
Yvette Cooper brought a zinger on the shocking Budget climbdown, asking May: "The PM's just done a £2bn budget u-turn in the space of a week; last year the government did a £4bn U-turn in the space of five days. Is that why they want to abolish spring Budgets? Because they just keep ripping them up?" Cooper looked very pleased as she sat down, as well she might, frankly she could have followed it with a mic drop. May could only flounder in response.
Stephen Doughty was also forceful in his questioning of May, accusing her relentless pursuit of hard Brexit as tearing the Union apart, saying: "It is our two single markets that are the backbone of our economy, and yet the PM wants to rip us away from one and they want to rip us away from the other. Is it really a price worth paying – the risky and reckless approach she is taking to Brexit – to foster the break-up of Britain?"
Moreover, these two questions from Doughty and Cooper point to the central tenets of what the Conservative and Unionist party are meant to be for – a strong economic hand and a robust defence of the nation state. It would seem they cannot do either.
This was a PMQs with an open goal available to the Labour leader on the national insurance u-turn. Corbyn identified the right issues but he was not precise enough to land the final blow needed to finish a government which was on the ropes today.
More from LabourList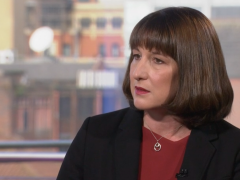 News
Rachel Reeves has argued that banning emergency service workers from going on strike is the "wrong solution to…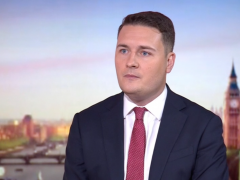 News
Wes Streeting has pledged to maintain key standards for patients and argued that targets are "vital" to ensure…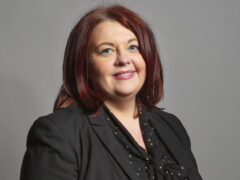 Comment
"We've had 12 years of a Conservative government who, quite frankly, are failing the people of this country…