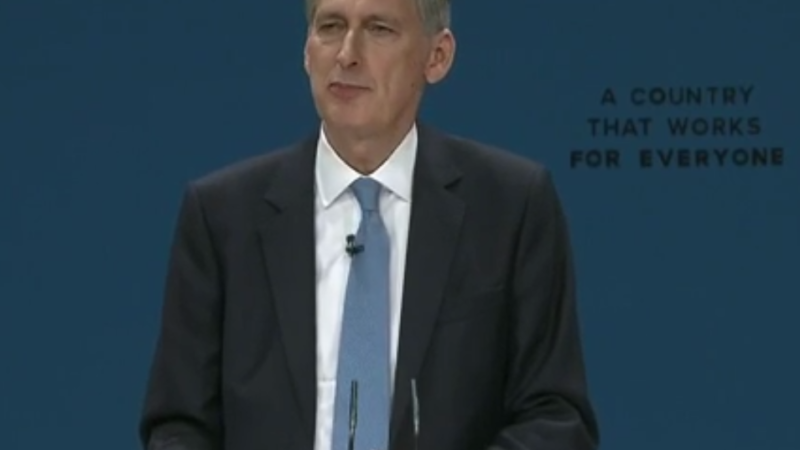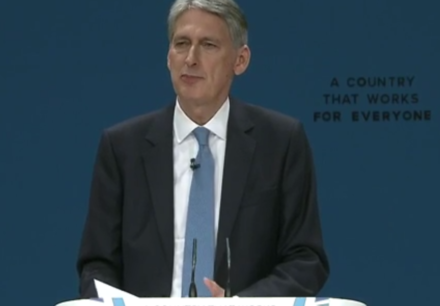 As the chancellor, Philip Hammond, gets ready to deliver his Budget today, he would do well to remember the 47 per cent. That's the proportion of women in the UK workforce.
With this year's Budget falling on International Women's Day, I can think of no better time for this government to tackle the barriers to women's economic participation. That means rolling back its austerity policies, which have disproportionately hit women, and investing in the well-paying jobs and services that women need to achieve greater economic equality.
A staggering 86 per cent of the government's benefit cuts and tax changes since 2010 have come at the expense of women, according to Labour analysis. Women are more likely than men to work in the public sector so have been harder hit by the painful six-year pay freeze and mass job losses. They still shoulder the bulk of child and elderly care responsibilities, often on top of their day jobs, so have suffered disproportionately from this government's assault on public services.
There may be more women in work than ever before – with 75 per cent now in paid employment compared to 53 per cent in 1971 – but they are vastly over-represented in low paid, low status jobs.
Nearly 60 per cent of new jobs for women have come from low paying industries, compared with 39 per cent of new jobs for men, since 2010. Cuts to working tax credits, universal credits and other benefit and tax changes are pushing them into deeper poverty.
Despite these glaring inequalities, the government has repeatedly refused to carry out a gender impact assessment of its economic policies. Only Labour has committed to gender auditing, and its commitment to build upon existing legislation and consult over the next 12 months on an Economic Equality Bill is a positive step in the right direction.
Unite represents more than a third of a million working women across the economy, in workplaces and communities up and down the country. From the fights for equal pay, maternity rights and the minimum wage, to parental and carers' leave, trade unions have been a force for fairness. We continue to be so now, determined not to let hard-headed austerity or a botched Brexit trash nearly half a century's worth of women's progress in the workplace.
We shouldn't forget that the government has failed on every economic measure it set itself. Debt is up, the deficit is up and with more cuts threatened, austerity remains very firmly on the political agenda. This government has no intention of reversing the cuts to public services and benefits that are hitting women and the poorest the hardest.
Cash-starved councils are slashing services left right and centre. Low-hanging fruit like youth services have taken the first hit and are disappearing fast. The extra six per cent of funding cuts demanded by Hammond before the next election will destroy or privatise what's left. And that's before Brexit.
Analysis by the independent Women's Budget Group has shown that investment in social care would create double the number of jobs as investment in construction – and benefit the economy and reducing gender inequality. Good, well-paid jobs, coupled with investment in affordable, quality child and social care services would revolutionise women's participation in the workforce. Without them, the UK continues its onwards drift to deeper inequality.
So instead of tax giveaways to the rich, let's see investment in public services and an end to benefit cuts. Let's make sure work pays in this country and that those who need welfare support live in dignity, not misery.
Let's make the chancellor wake up to what women need to thrive at work and at home because, if women are given the support they need to reach economic equality and independence, then we will all benefit.
Gail Cartmail is acting general secretary of Unite.
More from LabourList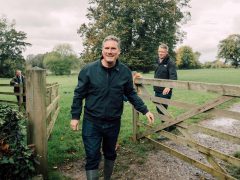 News
Labour has launched its rural England policy review and outlined its plan to become "the party of the…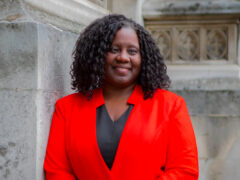 News
Marsha de Cordova has criticised the race and ethnic disparities report published last month as a "shoddy, point-scoring…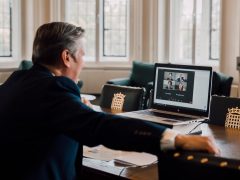 News
Keir Starmer has declared that the plan for a 'European super league' breakaway competition is a "money-grabbing endeavour"…