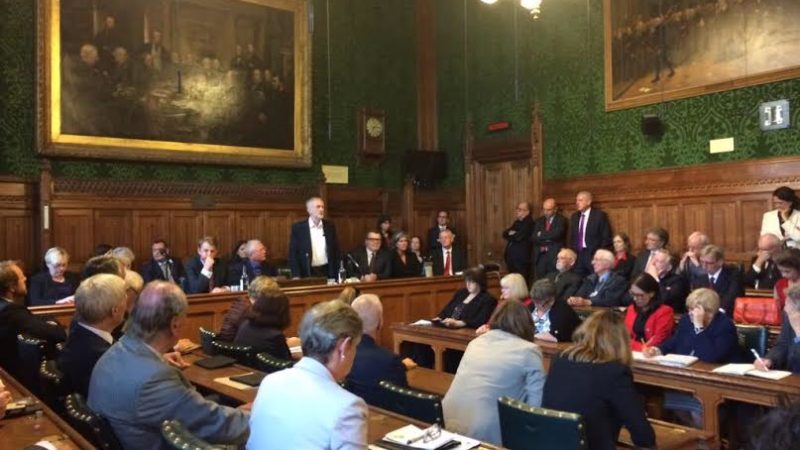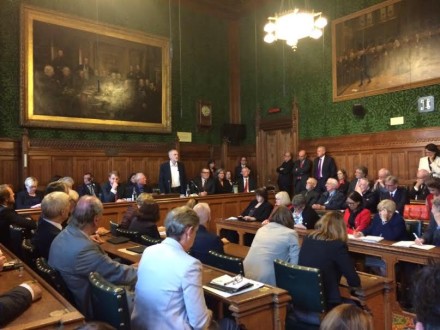 More than 100 Labour MPs and dozens of peers have signed an open letter criticising the party for failing to expel Ken Livingstone over his comments about Hitler and Zionism.
The group, which includes shadow education secretary Angela Rayner and recent former shadow cabinet ministers such as Lisa Nandy and Heidi Alexander, put their names to a statement accusing the "institutions" of the Labour Party of "betraying" their values.
Several prominent backbenchers, such as Liz Kendall and Dan Jarvis, also backed the letter, which was published by the Jewish Labour Movement (JLM).
It came as Jeremy Corbyn confirmed the party's ruling national executive committee (NEC) would open a new inquiry into Livingstone's comments during the disciplinary process, when the former London mayor argued he was justified by historical fact.
This afternoon Livingstone mounted a defence of his comments when he claimed he would win any court battle and accused Labour MPs of telling "lies".
It was the latest twist on a day which was dominated by reaction to the decision of the little-known national constitutional committee (NCC) to prolong Livingstone's suspension for one year, rather than to kick him out of the party, as many had expected.
As well as being supported by MPs the letter was signed by more than 50 peers including former cabinet minister Tessa Jowell and former elections chief Spencer Livermore.
"This week the institutions of the Labour Party have betrayed our values. We stand united in making it clear that we will not allow our party to be a home for antisemitism and Holocaust revisionism," it read.
"We stand with the Jewish community and British society against this insidious racism. This was not done in our name and we will not allow it to go unchecked."
A spokesman for the party declined to comment.
Today Corbyn condemned Livingstone's "grossly insensitive" comments and also criticised him for continuing to make his claims during the disciplinary process.
"Ken Livingstone's comments have been grossly insensitive, and he has caused deep offence and hurt to the Jewish community," Corbyn said in a statement.
"It is deeply disappointing that, despite his long record of standing up to racism, Ken has failed to acknowledge or apologise for the hurt he has caused. Many people are understandably upset that he has continued to make offensive remarks which could open him to further disciplinary action."
Livingstone himself alleged he had not been expelled from the party because officials believed they would not have a "cat in hell's chance" if he took them to court.
"A British judge is not going to say it's wrong to state a historical truth," he told the BBC.
"If anyone has been offended I apologise on behalf of those Labour MPs that lied in their tweets and [in] their posts on their websites," he added.
The former MP also attacked the "right-wing Labour Party machine" which he claimed had delayed the date of disciplinary hearing to undermine Corbyn's launch of the local elections campaign yesterday.
The full list of signatories is as follows:
Labour MPs
Labour Peers
Bns (Irene) Adams of Craigielea
Rt Hon Bns (Hilary) Armstrong of Hill Top
L (Willy) Bach
Rt Hon L (Steve) Bassam
L (Jeremy) Beecham
L (Clive) Brooke of Alverthorpe
L (Michael) Cashman
L (Ray) Collins of Highbury
Bns (Christine) Crawley
Rt Hon Bns (Brenda) Dean of Thornton-le-Fylde
L (Bernard) Donoughue
L (Alf) Dubs
Rt Hon L (Charlie) Falconer of Thoroton QC
Rt Hon L (George) Foulkes of Cumnock
Bns (Mary) Goudie
L (Toby) Harris of Haringey
Bns (Anna) Healy of Primrose Hill
Rt Hon Bns (Beverley) Hughes of Stretford
L (Julian) Hunt of Chesterton
Rt Hon L (Philip) Hunt of Kings Heath
Bns (Maggie) Jones of Whitchurch
Rt Hon B (Tessa) Jowell
L (Roy) Kennedy of Southwark
Bns (Denise) Kingsmill
Rt Hon L (Jim) Knight of Weymouth
Bns (Doreen) Lawrence of Clarendon
L (Chris) Lennie
L (Roger) Liddle
Bns (Ruth) Lister of Burtersett
L (Spencer) Livermore
L (Hector) MacKenzie of Culkein
L (Bill) McKenzie of Luton
L (Jon) Mendelsohn
Bns (Sally) Morgan of Huyton
Rt Hon L (Paul) Murphy of Torfaen
L (Martin) O'Neill of Clackmannan
Rt Hon Bns (Joyce) Quin
Bns (Meta) Ramsay of Cartvale
Rt Hon L (Jeff) Rooker
Rt Hon Bns (Jan) Royall of Blaisdon
Rt Hon Bns (Angela) Smith of Basildon
Bns (Glenys) Thornton
L (Don) Touhig
L (Dave) Watts
Bns (Margaret) Wheeler
Rt Hon L (Michael) Wills
L (Ken) Woolmer of Leeds
More from LabourList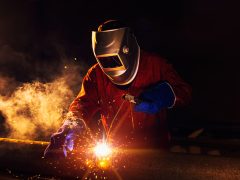 News
The UK government is failing to keep up with its European counterparts in efforts to decarbonise the steel…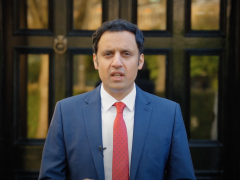 News
Anas Sarwar has called for emergency legislation to be put forward in the Scottish parliament in response to…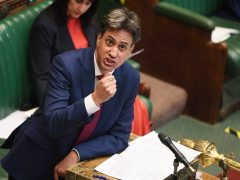 News
Ed Miliband has accused the Conservative leadership candidates of "infighting" and being "more focused on playing politics" than…