Children from every background, we repeat, every background are expected to benefit from Labour's universal free school meal policy, announced yesterday. It would level the playing field for all children and ensure that every child of every demographic gets the very best start in life.
The announcement is poles apart from the type of policy proclamations to come out of Number 10 in recent months. The government has relentlessly pursued policies aimed at weakening and dividing society not least through academic selection and the destruction of Labour's Sure Start programme. Each of these will have an adverse impact on children, particularly those from low and middle income families. In contrast, Labour's policy of universal free school meals for primary school children, to be paid for by introducing VAT on private school fees, gives the clearest indication that we are committed to investing in all children, not solely the privileged few.
We wrote about the issue in our report, Making the Labour Case for Healthy Free School Meals for All, in 2013 (revised in 2014). The foreword to this was written by Mary Turner of the GMB, whose experience of working in a school canteen persuaded her of the benefit of the policy. This is a policy that has been demonstrated to work where it has been introduced and school dinners are free to every child attending primary school in Islington as well as in Labour-run Newham and Southwark and previously were in Hull and Durham. The announcement was welcomed by MPs from all parts of the Labour Party. This is a good policy that could transform the lives and the health of a generation of children.
When the School Food Plan commissioned by Michael Gove received the coalition government's backing in 2013, we hoped that the acknowledgement given to the education and health benefits of free school meals would be met with sustained positive action. It is worth remembering that the School Plan relied on evidence from the Labour pilots introduced by former education secretary Ed Balls.
The roll out that followed the publication of the School Food Plan, to children in reception and years 1 and 2 has proved massively popular. However, funding has since been frozen and the current government appears to have willingly and shamelessly discarded any previous intention there may have been to widen the application to all primary school children.
It is widely acknowledged that hungry children do not learn, and thus the universal application of free school meals can only stand to boost educational attainment. A Greater London Authority survey with IPSOS Mori four years ago revealed that a third of children in London's schools were struggling to concentrate at times due to hunger. Meanwhile a study by the Institute for Fiscal Studies and the National Centre for Social Research found that educational attainment "significantly increased" for children in areas piloting free school meals for all. Some children in those areas made between four and eight weeks extra progress at school compared to children in similar areas. That is the type of progress we are rightly chasing with yesterday's policy announcement.
It's not just in the classroom where the benefits are seen – the potential lifetime health benefits are also considerable. The overhaul of school meals that followed the Children's Food Bill – a private member's bill introduced in 2005 by Mary Creagh MP – means that school food is now healthier than the alternatives. Indeed, a study by the School Fund Trust in 2010 confirmed that packed lunches are far, far less likely to meet the nutritional criteria that apply to school meals. It's also known that replacing the consumption of less healthy food, such as crisps, with healthy school food has benefits beyond the school gates, and setting healthy habits early could help guard against obesity both in childhood and later life.
And with the pressure on families continuing to increase, universal free school meals can go a significant way to helping out those on low or middle incomes. Parents, contending with cuts to child tax credits, expensive rents, and increasing food bills will save money – previous estimates have indicated this could be as much as £500 per year – and have the peace of mind of knowing their child is receiving a healthy meal during the school day.
The educational, health, and financial benefits are obvious. But what this all boils down to is the children themselves. Whilst good education is important for removing barriers to work, laying the foundations for future employment opportunities and financial stability, it is good self-esteem, often built in these earlier years, that forms the cornerstone for sustained quality of life. Research by Child Poverty Action Group and the British Youth Council found that receiving a free school meal meant often being identified as "poor" by other children, causing embarrassment and leading to bullying for those growing up in poorer households. The universal application of free school meals removes that stigma, meaning poorer children are no longer singled out. As we noted in our report, there is something symbolically important about children from different backgrounds sitting together to all eat the same food.
This week's announcement could form an important step in repairing some of the damage created by this government's destructive and divisive policies aimed at young people. Of course there is much more to consider, not least the need to reverse the £3bn cut to school budgets, and the need to lift children out of worsening child poverty, and address the wider impact of cuts to child tax credits. But this is a truly Labour policy, and one that is to be warmly welcomed.
Fiona Twycross is a member of the London Assembly and Richard Watts is a councillor and co-founder of the Labour Campaign for Free School Meals for All.
More from LabourList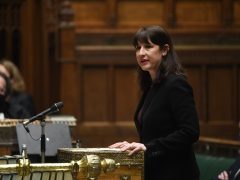 News
Labour has urged the government to close a "major tax loophole" in the windfall tax ahead of a…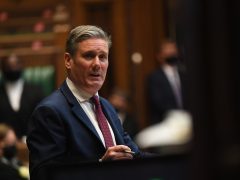 News
The Labour Party is preparing to make several significant policy interventions on the economy to combat the rapidly…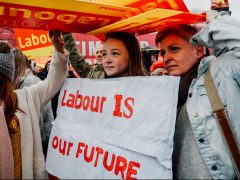 Comment
This summer marks the rebirth of a national Labour students organisation. Its predecessor, marred by factionalism and disagreement,…