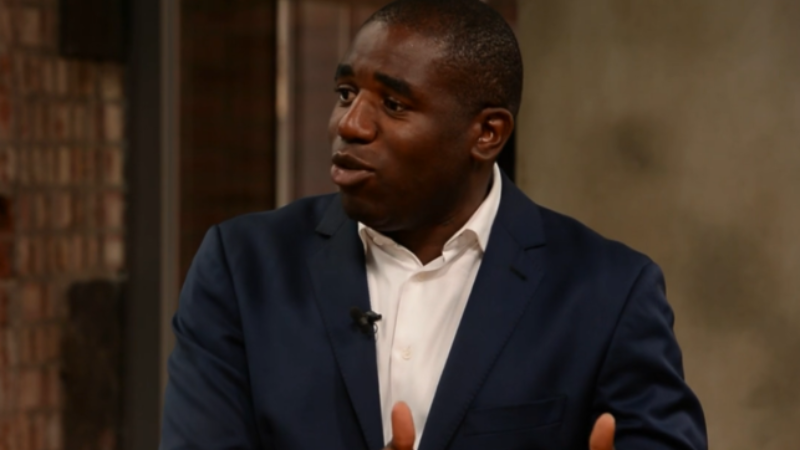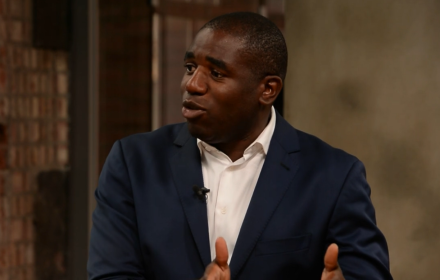 It's about time that government policy reflected the realities of family life and the workplace in the 21st century. Two years after it was first introduced, uptake of shared parental leave (SPL) – the government's flagship policy to promote gender equality in the workplace – has been worryingly low. Whilst the thinking behind the policy is admirable, in practice giving parents the right to divide leave between themselves during their child's first life has not been a huge success.
The government Equalities Office refused to even tell me how many men have taken up SPL since 2015 but a freedom of information request revealed that the figure is as low as 1.5 per cent -2 per cent, equating to just 3,000 parents.
The government have committed to reviewing the effectiveness of SPL policy next year but it is patently obvious that the current policy is simply not fit for purpose. Last month 48 MPs from across our political parties wrote to the minister for women and equalities to call for a more effective SPL policy and if we are serious about being a socially and economically progressive party this must form part of our manifesto for the general election.
The logic is simple. As long as women continue to take disproportionate responsibility for the care of children the gender pay gap will persist, as will the "motherhood penalty" that holds women back when it comes to hiring and promotion decisions. More effective SPL policy will also enable fathers to play a more active and engaged role in their child's life from an early age and combat the stigma often attached to a father's role in the family.
According to Working Families, almost half of all fathers want to move to a less stressful job and 38 per cent would take a pay cut in order to achieve a better balance between work and home life, reflecting the difficulties faced by many fathers in reconciling the demands of the workplace with their role as a father.
Over half of all working fathers want to take SPL but many men fear that doing so would put them at risk of being viewed as somehow "less of a man" and that taking time off will be go down badly with colleagues or even have a negative impact on their career.
Financial considerations are also important, particularly in families where the father is the primary breadwinner. Shared parental leave is far less generous than maternity pay for the first six weeks (90 per cent of earnings with no cap), and while many employers offer enhanced maternity packages most do not give fathers anything on top of their statutory entitlement of £140.98 per week (or 90 per cent of average weekly earnings if this figure is lower).
Following the example set by Norway, Sweden and Iceland – countries who are decades ahead of us when it comes to progressive parental leave policies – an entitlement for non-transferable "use it or lose it" leave for fathers would be a huge step forward in improving uptake and changing cultural attitudes.
The evidence submitted so far to the women and equalities select committee inquiry into fathers and the workplace suggests that setting aside leave specifically for fathers – in addition to a period of shared leave – is the only way to kick-start a cultural shift that must take place if we actually want to change things.
The lack of a leave entitlement reserved for fathers reinforces the notion that caring is the mother's role – a message that is the foundation of much of the gender inequality that persists in our workplaces and in our society.
It is up to Labour MPs and our party – which has always proudly led the way on equality issues – to fight for change and progress.
We must remember, too, that this is not just about white-collar professionals who work in offices – the challenge is how we can support young men on a low wage in precarious employment to be active and engaged fathers. A right to request "flexible working" means very little to shift workers in a factory compared to those who can simply take their laptop home and log on.
For far too long outdated gendered norms have persisted. Mums have been told by society that their place is at home with their child while dads have been told that their place is at work. Whether it be the financial implications of taking up SPL, or cultural factors to blame, it is beyond all doubt that SPL in its current form is failing in its aims to strengthen both the father's position in the family and the mother's position in the workplace.
Changing this is not just about pulling a lever in Whitehall and hoping that something happens across the country – it requires partnering with employers and communicating directly with parents. I do not pretend for a second that changing this is going to be easy, but as a party that stands for equality right to its very core it is our job to make it happen.
David Lammy is MP for Tottenham.
More from LabourList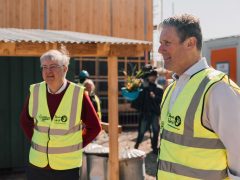 News
Mark Drakeford, the Labour leader in Wales and First Minister of Wales, has called for internal party reforms…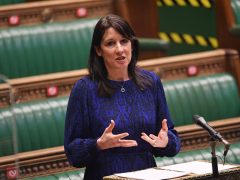 Comment
Rachel Reeves put some more flesh on the bones of Labour's economic policies today. While we await Boris…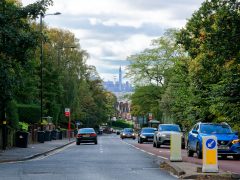 News
Labour has set out its selection timetable for choosing a new parliamentary candidate in Birmingham Erdington ahead of…