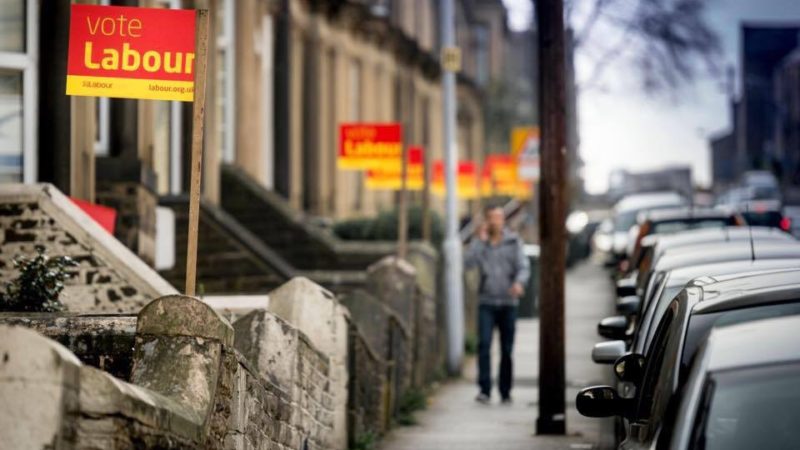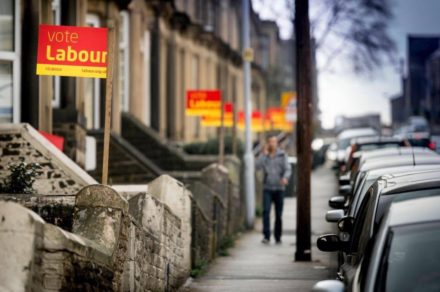 After two years of intense debate about the direction of the Labour – and the policies of Jeremy Corbyn – the party has been plunged into a general election campaign.
Now Labour's competing factions are expected to lay down their weapons and unite in an attempt to overcome an historic deficit in the polls.
LabourList considers the impact of Theresa May's shock decision on each section of the party – and what they will do next.
Labour MPs in safe seats
For the large number who have criticised Corbyn as unsuited to standing as a potential prime minister, then they will be dispatched on tours of their region. Sceptics will continue to set out their differences from the leader but in comradely terms. Prominent Corbyn-backing members of the shadow cabinet such as Emily Thornberry and John McDonnell are likely to be sent round much of country.
The scrutiny of a general election and – if Labour loses – the aftermath will be seen by centre-left MPs as an opportunity to wrest the party back to a tougher line on spending and immigration and restore what they see as the lost competency of the leadership. For the dozens of their colleagues, however, the election looks very different…
Labour MPs in marginal seats
The surprise vote on June 8 will strike fear into the hears of those MPs whose majorities are in the hundreds or low thousands. Regardless of their stance on Corbyn, these swing seats are intensely vulnerable when Labour is trailing by a double-digit figure in the polls. They will campaign primarily as local representatives standing up for their community in Westminster – and there may not be much sign of the party leader on their leaflets.
Jeremy Corbyn
If the veteran socialist overturns the odds and makes it to Downing Street then, aged 68, he would be the oldest prime minister to take office since Neville Chamberlain, who was also in his sixty-ninth year. Britain would bask in Corbynism.
If the polls are correct, however, and May takes victory, then Corbyn will resign from Labour's top job – just as Ed Miliband and Gordon Brown did before him – and would spend more time on his allotment. Of course, his allies will not say so now, but defeated opposition leaders rarely stay in post for long.
Trade unions
The two largest workers' groups have backed Jeremy Corbyn as Labour leader but there have been signs their patience is wearing thin. Len McCluskey, general secretary of Unite, has been a staunch supporter of Corbyn but told him to up his game in January while Dave Prentis, his counterpart at Unison, said the leader must "show he understands how to turn things around". Both unions are expected to write multi-million pound cheques to Labour but may seek assurances over campaigning strategy and support for MPs in marginal seats.
The Labour membership
We will be out there day after day – old or young, Cobynista or sceptic, and whether optimistic or anxious. Members are vital for the campaigning effort, as academic Tim Bale explained for LabourList this week, and are the ones most willing to carry out the hardest tasks. Members typically carry out five times more activity then a strong Labour "identifier" who is outside the party. And, of course, after each campaign session we head to the pub to debate the policies and personalities we want to see dominate for the next five years.
Momentum
The rigours of a general election means the Corbynista group faces the ultimate test of its "mass mobilisation" approach to politics.
It has long been accused of acting purely as a cheerleader for the party leader and staging rallies that ignore millions of swing voters – and has always responded by saying it is committed to delivering a Labour government. Now it will find out whether its methods – which have included anti-Brexit cultural festivals and flooding social media – can help bring in the estimated two million extra votes which Labour needs if it is to win a national vote.
Progress
Will the keepers of the Blairite flame campaign for Corbyn to enter Downing Street? Of course they will. They may see the Labour leader as a nemesis but they are led by the indefatigable Richard Angell, who was regularly out on the doorstep for Ed Miliband, and has been canvassing steadily in the two years since. You can expect the return of the "three seats challenge" – cramming three campaign stops into a 24-hour period – for which Angell was one of the inspirations.
More from LabourList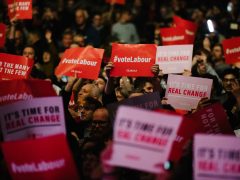 Comment
Labour did not have a good set of May 6th elections, though there were positive results, especially in…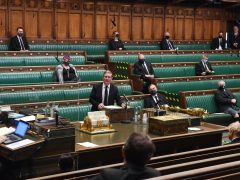 News
Labour leader Keir Starmer has completed his appointments to the main opposition party frontbench today, after announcing the…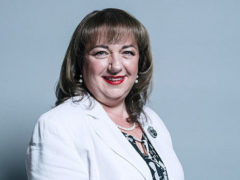 News
Sharon Hodgson has been appointed as Keir Starmer's new parliamentary private secretary, replacing Carolyn Harris who resigned from…