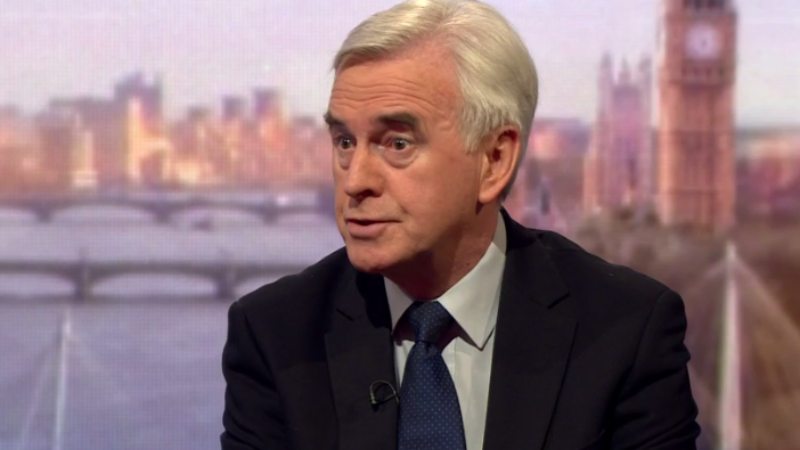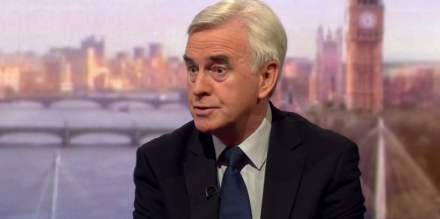 Labour has stepped up its attack on Boris Johnson's response to the Syria crisis with John McDonnell describing the foreign secretary as an "embarrassment" on the international stage.
McDonnell spoke out after Johnson was humiliated at the G7 where he failed to win backing for new sanctions against Russia.
His intervention came 24 hours after Jeremy Corbyn declined to answer questions on Syria at a press conference with small businesses.
Today McDonnell said Johnson – who was forced to pull out of a trip to Moscow, apparently amid White House fears of a gaffe – had damaged the credibility of Britain at the meeting of foreign ministers.
"The idea of going along to the G7 and threatening to try and put together a coalition around sanctions was never going to succeed," he told Sky News.
"It was a really bad policy decision by Mr Johnson. It should never have happened.
"It is a pity that Mr Johnson made such a poor judgement in this matter."
Labour MPs have taken strikingly different views on Donald Trump's decision to bomb Syrian regime sites after the Bashar al-Assad used chemical weapons on his own people.
Backbencher John Woodcock has called for Labour to support the action against the dictator while Corbyn warned of an escalation in the violence. Yesterday the Labour leader had an awkward exchange with a BBC journalist when he refused to answer a question on Syria at a Federation of Small Business event but did offer the corporation an interview.
Tensions between Johnson and his boss Theresa May have been played out across Conservative-backing newspapers in recent days although aides to the foreign secretary have claimed sanctions against Russia – the Syrian regime's main ally – will follow eventually.
McDonnell, who today launched Labour's pensioner pledges, said that "to have these one day on and off policies from Boris Johnson every time he thinks up a new idea undermines our credibility in the future".
Johnson "never really thinks it through, and then embarrasses our whole country in the international scene", he added.
More from LabourList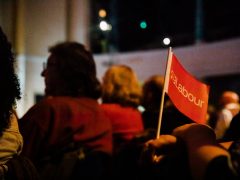 News
New guidance issued by Labour for selecting parliamentary candidates ahead of the next general election is set to…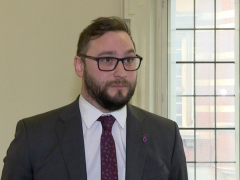 News
Christian Wakeford today defected from the Conservatives to the Labour Party. Some have wondered whether his politics fit…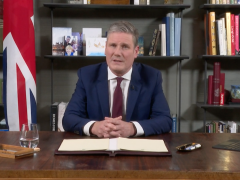 News
Keir Starmer has used a party political broadcast this evening to urge the public to "call time" on…