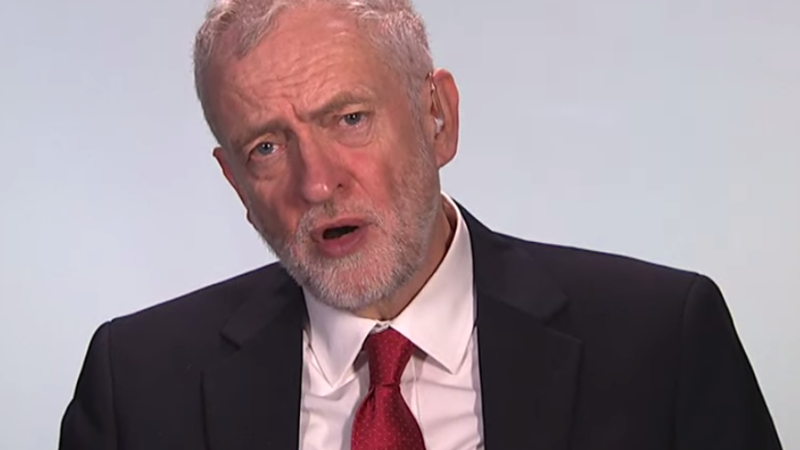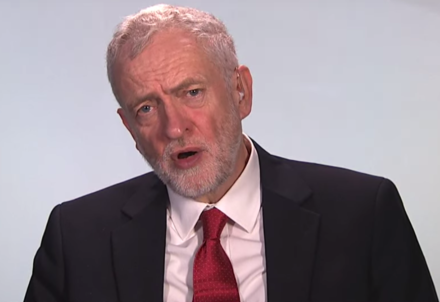 Today Jeremy Corbyn refused to answer a question from a journalist at a press conference. And, with that apparently simple move, the Labour leader continued to overturn years of political tradition, fired up both his critics and supporters, and sent Twitter into a frenzy.
It is not the first time the veteran socialist has performed this type of manoeuvre. Indeed, he had a go at an ITV reporter who, last week, asked a critical question about his leadership when he launched Labour's local elections campaign, but what happened this morning was different and the affect could last for longer.
First, unlike his trip to Newark when he accused the ITV man of being "utterly obsessed" with his leadership, he did not face a question tied to his own fortunes as leader. The BBC's Mark Lobel was trying to ask Corbyn about Syria. Or, to put it another way, the nation's biggest broadcaster wanted to ask the leader of the opposition about the pre-eminent political issue of the week and his party's response to it.
Secondly, Corbyn's press team had apparently told journalists they would be allowed to ask a question on a subject beyond the content of his speech, a criticism of blue-chip late payers which was delivered to the Federation of Small Business.
Corbyn's speech contained some sensible proposals. He didn't look particularly angry at Lobel's intervention and there was no "ranting at a journalist", which is the story a lot of newspaper hacks love to write – but the episode looked and felt awkward to watch. As did the handful of other occasions over the last 18 months when he has grimaced in silence during the admittedly unpleasant experience of being doorstepped about his reshuffle or strategy for the Tories.
Does it matter? I suspect the view of many activists will depend on whether they are pro- or anti-Corbyn but, setting aside that debate, it is clear to me that politicians have to answer just about all the questions they get, even if they don't like them.
And, when they dislike the ones that are sent this way, then simply smile sweetly, select a particularly boring answer and move on to the next one.
Refusing to co-operate with elements of the media will not help Labour to win more votes, something of which we are in great need at the moment.
Corbyn is, of course, not the only Labour leader to face this problem. Ed Miliband was relentlessly pilloried and distorted by parts of the Tory-dominated printed press but navigated his way through five years at the top of the opposition, amid constant scrutiny, with courtesy and often good humour.
Tony Blair, meanwhile, seemed to go through the whole range of emotions during his 13 years as Labour leader but essentially stuck to his pitch of basic civility. He only attacked them right at the very end – in fact, with his departure long since announced, it was just 15 days before he stepped down in June that he really said what he thought when criticised the press pack as a "feral beast". Tellingly, he aimed widely at "the media" and, apart from a brief swipe at The Independent, seemed to single out everyone and no-one. He wasn't seen to have "gone to war" with any particular publication.
He had little choice, and he knew it. The years I spent working for a shadow cabinet minister, and fielding the deluge of broadcast bids that came his way, taught me that it is better to take the questions as they come – whether good, bad or stinkers – and try to give journalists a decent answer.
It helped that I had worked on newspapers for years before working in Westminster. As a reporter I asked business people and politicians about whatever they were up to – and then I would ask them whether they had contradicted themselves, performed a u-turn, or let people down. And it would end up as a chess match – or occasionally boxing. They were doing their job, trying to put the best spin they could on their party or company, and I was just doing mine, trying to find out who were the winners and losers from each decision they took. We tried to speak for the readers and viewers – and Corbyn, who wants to stand up for those same people should look past the journalist and speak directly to the voters.
More from LabourList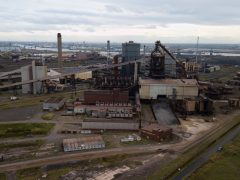 Comment
There are moments in our shared history when the tide turns against those in charge. These are moments…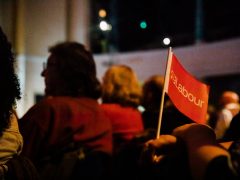 Comment
Labour has now selected 59 parliamentary candidates in seats where the Labour MP has retired, or which are…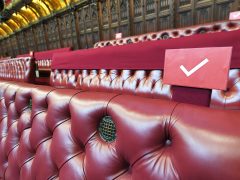 Comment
The announcement that Labour will, once again, seek to reform or replace the House of Lords is a…