Progress today aims to put Labour's achievements in office at the heart of the party's debate over its future with a plain-speaking pamphlet published to mark the 20th anniversary of the landslide victory under Tony Blair.
The "modernisers'" pressure group has amassed a series of prominent ex-ministers, including former ex-home secretary Jacqui Smith, to mount a sustained defence of Labour's 13 years in power.
Record highlights a series of landmark Labour achievements, such as investment in the NHS, action on child poverty, peace in Northern Ireland and the introduction of tax credits and the national minimum wage, as well as warning of the impact of "successive" leaders who have failed to defend the party's record.
It also delivers an "audit" of Labour's reforms at a time when Jeremy Corbyn has won two leadership elections on the back of a critique of Blairism and after five years in which Ed Miliband sought to distance himself from New Labour.
In a lengthy editorial it quotes from the former prime minister, who has fought back against Corbyn's attack on his economic record, and says: "As Blair himself says, the idea that New Labour was 'some neo-liberal government' does not stand up to scrutiny: record investment in the National Health Service, a national minimum wage, civil partnerships, millions lifted out of poverty, doubling the aid and education budgets, the Human Rights Act, Sure Start, the Good Friday agreement, a record fall in homelessness.
"It was a government that every social democrat should be proud of. 'That's not a betrayal of principles, it's the implementation of it' [Blair added]."
The pamphlet also carries pieces from Stephen Twigg, the former education minister, Kitty Ussher, ex-City minister, and Dame Anne Begg, a former MP and highly-regarded disability campaigner.
"To be modernising, forward-looking and, yes, new, Labour must start rejecting the analysis that says it wasted its time in office. Instead, we should say that Labour government was good, and the next one will be better. This is our record, let us build on it," concludes the final editorial.
Want to support LabourList's dedicated coverage of the party? Click here.
More from LabourList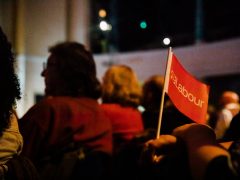 News
New guidance issued by Labour for selecting parliamentary candidates ahead of the next general election is set to…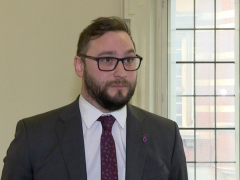 News
Christian Wakeford today defected from the Conservatives to the Labour Party. Some have wondered whether his politics fit…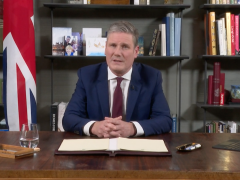 News
Keir Starmer has used a party political broadcast this evening to urge the public to "call time" on…