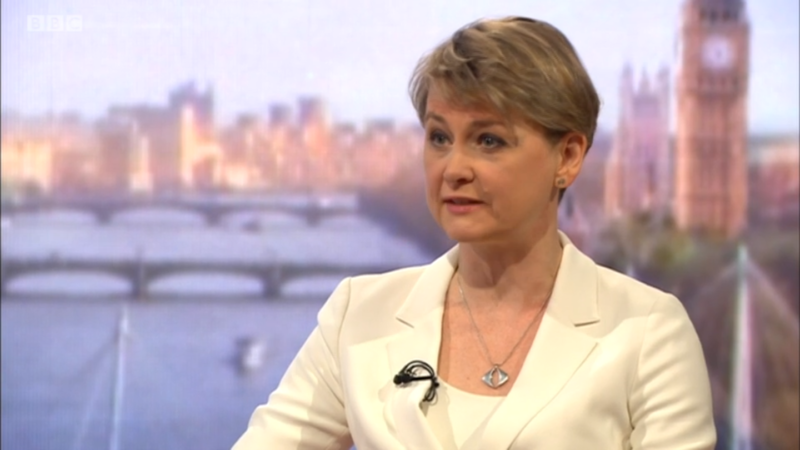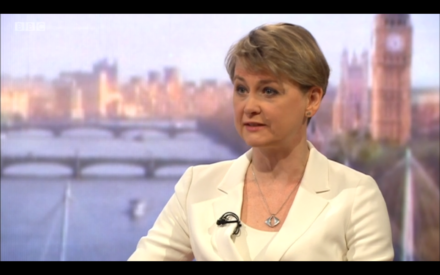 Chatting in the pub with some Labour activists, one of them raised the hypothetical question of what would happen if Jeremy Corbyn disappeared. Naturally we chatted for a brief moment about the circumstances in which that could happen but quickly made up a list of likely leadership candidates. We went through the list, striking out one name after another for various reason, until eventually we looked at our page of MPs and found that all of them had been eliminated except for one: Yvette Cooper.
Now we are not talent scouts, so if we've missed a future star, then I apologise. It's also worth saying that some names were crossed off for not being ready rather than not being talented. For example Jess Phillips needs to broaden her interests and Rebecca Long-Bailey needs more experience. Both are popular. But, for the here and now, there was only one name which seemed to satisfy us as credible, and here's what Cooper said to Theresa May yesterday:
"She said she was calling an election because parliament was blocking Brexit. but three out of four of MPs and two out of three of the Lords voted for Article 50. So that's not true, is it? A month ago she told her official spokesman to rule out an early general election and that wasn't true either. She wants us to believe she is a woman of her word. Isn't it the truth that we cannot believe a single word she says."  
The problem with this premise is that Yvette ran in the last leadership contest and came third behind Corbyn and Andy Burnham. It was as if no one wanted to listen back then, and it was only when the refugee crisis came about that she stood out. Whatever your view on the damage done to Angela Merkel, the fact is that Yvette showed herself to have conviction, but it was too late to affect the outcome of the vote.
Yvette strikes me as being similar to Hillary Clinton, in that Hillary came along at a time when  people wanted someone from outside of the establishment, rather than the wife of a former president. Yvette is married to the intellectual Ed Balls, who was closely associated to Gordon Brown, having served as an advisor and cabinet minister.The big difference between Yvette and Hillary is that the Pontefract and Castleford MP doesn't have the baggage of the US politician. The astonishing hostility towards her presidential bid owed something to Bill Clinton. Conversely Yvette doesn't have any baggage and Ed Balls has since been reinvented as a popular TV dance act. Very popular, in fact.
The biggest difference between Yvette and Hillary can be explained by a remark made by Bill Clinton in his autobiography. "If you want to be president, you first have to make people see you as the president." When Hillary decided to run, with her husband's help, she positioned herself so forcefully in the Democrat Party that no other contender dared to challenge her.
Yvette is not the same. She has always worked diligently and always put the party before herself. She has never been consumed by ambition and has always been a team player. When she entered the leadership contest people were not ready to see her as leader. She hadn't been clever enough to prepare her image, because she'd been too busy just doing the job of national politician, constituency MP and mother.
Nothing has changed since then. Cooper continues to serve unselfishly. But there is no doubt in my mind that her profile has risen considerably in recent times. During this election, she will be observed with far more scrutiny than her peers.
Unlike Hillary, Yvette would not push herself upon the Labour Party. However, the time may come when the Labour Party calls for her
More from LabourList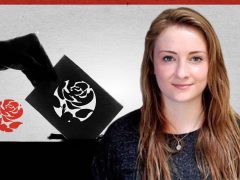 Comment
As a junior doctor working in the coronavirus wards, I have witnessed socialism in action. Health workers of…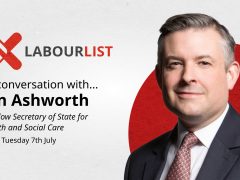 Video
Join us at 6pm on Tuesday, July 7th, for our latest "In conversation with…" online event featuring LabourList…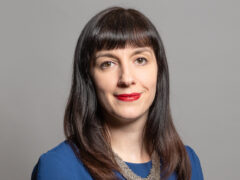 Comment
Rishi Sunak will deliver a statement in the Commons on Wednesday. Detail has been thin on the ground,…